ESG EUROPE
18-19 April, 2023 | London
ESG REGULATION
Managing uncertainty on future of ESG regulation and understanding what compliance might look like
BUSINESS STRATEGY
Fully integrating ESG into strategic business decisions and positioning it at the centre of the strategy
GREENWASHING
Ensuring best practice to mitigate the risk of greenwashing
CLIMATE RISK
Quantifying the impacts of climate risk on financial institutions and building capabilities internally
STAKEHOLDERS AND BOARD ENGAGEMENT
Defining accountability and ownership of ESG programs driving tone from the top
DATA
Data availability, quality and coverage limitations
NET ZERO TARGETS AND TRANSITION PLANS
Developing efficient ways to reach net zero targets and managing transition risk
TAXONOMY
Creating a unified taxonomy and definition of all elements for industry standardization
Jean-Xavier Hecker
Co-Head of ESG & Sustainability Research
J.P. Morgan
Maria Lombardo
Head of ESG Advisory Sustainable Finance
Standard Chartered Bank
Anne-Sophie Castelnau
Global Head of Sustainability
ING Bank NV
Sophie Dupre-Echeverria
Chief Risk Officer
Gulf International Bank
Simon Gadd
Group Climate Change Director
Legal & General
Adityadeb Mukherjee
Head of ESG
Lloyds Banking Group
Evgeny Tyurin
Head of ESG Finance and Corporate Bank FP&A
Deutsche Bank AG

Sanghamitra Karra
Managing Director, EMEA Head of Multicultural Client Strategy
Morgan Stanley
CAN YOUR ORGANIZATION CONTRIBUTE?
Please contact the Center for Financial Professionals today to discuss how we can deliver your thought-leadership at the event, help you generate leads, and provide you with unique networking and branding opportunities. For more information on what we can offer, please contact chris.simou@cefpro.com or call us on +44 (0) 20 7164 6582 where a member of the team will be happy to tailor the right package for you.
.
Speakers for ESG Europe in November will be updated soon, please check back to see the latest information.
Scott D. Aguais
PhD, Managing Director
Z-Risk Engine
Biography
Scott Aguais leads the Z-Risk Engine's efforts in marketing, strategic partner development and project delivery. Mr. Aguais has 25 years' experience developing and delivering advanced credit analytics solutions to large banking institutions.
He has led the successful Basel II model development and delivery effort for both Barclays Capital and RBS and has pioneered the design, development and implementation of the first advanced Dual Ratings approach using both Point-in-Time (PIT) and Through-the-Cycle (TTC) risk measures to support a variety of financial business objectives.
The Z-Risk Engine advanced solution provides an E2E automated capability to assess PIT and TTC  credit measures for wholesale and commercial bank portfolios.  The solution simultaneously supports IFRS9, Stress Testing and is developing a Climate Risk module that will be fully integrated.
Søren Agergaard Andersen
Chief Risk Officer
Nordea Asset Management
Biography
Søren Agergaard Andersen is the Chief Risk Officer for Nordea Asset Management, the biggest asset manager in the Nordics with more than € 250bn AuM. Søren is responsible for the overall enterprise risk function, managing an international team of risk professionals in Denmark, Sweden and Luxembourg. Before joining the asset management industry, Søren held leading positions within risk in banking and pension/life insurance. One of his main priorities is to define and uphold a strong and yet flexible governance and risk framework, which can support a sound overall risk culture. Søren holds a M.A. in Mathematics and Economics and a PRM certification.
Bernhard Bartels
Executive Director ESG Analysis
Scope ESG Analysis Gmbh
Biography
Bernhard Bartels is an Executive Director at Scope Group. Within the organisation, he acts as Co-Head of the ESG Analysis team since February 2021 and is responsible for running the methodology development for ESG impact and risk solutions with a dedicated focus on EU Taxonomy alignment.
Mr Bartels started his professional career at Deutsche Bank Research back in 2009, before returning to academia between 2010-2018. He has studied Political Sciences and Economics in Mainz and Kiel and holds a PhD in Macroeconomics from the Johannes Gutenberg University in Mainz.
Richard Bennett
Commercial Innovation Director, Sustainability Business
Schneider Electric
Biography
Rich has been working with multi-national companies for over 15 years. Within Schneider Electric's Sustainability Business, Richard and his team support global multinational companies to set, monitor and track climate goals and targets in line with wider corporate sustainability and ESG objectives. Leading Schneider's commercial innovation in that area, Richard is mainly focusing on facilitating engagement with digital solutions to decarbonise supply chains and investment portfolios. Prior to joining Schneider Electric in 2017, Richard held a number of senior business development roles, bridging the financial and energy sectors.
John Bree
Chief Risk Officer & Chief Evangelist
Supply Wisdom
Biography
John is Chief Evangelist & Chief Risk Officer with Supply Wisdom, the leading patented continuous risk intelligence and monitoring solution for third parties and locations.
He is recognized as a global financial industry executive and risk subject matter expert, in vendor/third-party risk management, AML/CTF, KYC, and anti-fraud programs.
Prior to joining Supply Wisdom, John held senior positions globally for Citi and Deutsche Bank covering corporate, investment, commercial and consumer banking. John is a member and co-moderator for RiskBoard.org, a member of the Shared Assessments US and UK Steering Committees and Co-Chair of the Financial Industry Vertical Strategy Group.
Anne-Sophie Castelnau
Global Head of Sustainability
ING Bank NV
Biography
Anne-Sophie Castelnau was been appointed as ING's Global Head of Sustainability on 1 April 2021, with the mission to further develop the overall sustainability direction of ING. She brings a long experience in Wholesale Banking and a strong interest in sustainability to this role.
Anne-Sophie joined ING WB France in 2005, she held a number of senior positions, including those of Head of Corporate Lending and Head of Client Coverage. She became Head of ING Wholesale Banking in France in 2017 and was involved in bringing sustainability deals to fruition, including the first bilateral Sustainability Improvement Loan in Europe for French power generator EDF in 2017. Anne-Sophie actively contributed to make ING a champion in sustainable finance in the French market, differentiating from competition through it. Since July 2020, she is also Non Executive Board member for ING Belgium.
Simon Connell
Global Head, Sustainability Strategy
Standard Chartered Bank
Biography
Simon is Global Head of Sustainability Strategy at Standard Chartered. In this role he leads the Bank's external engagement, co-ordinates internal action on sustainability across the organisation with a specific focus on climate change and human rights and oversees the Bank's sustainability reporting and disclosures.
With over a decade's experience in helping banks understand and manage environmental and social risks and opportunities presented by their client portfolios, Simon holds a BSc in Politics with Economics and is a qualified Corporate Treasurer and Management Accountant.
He is Chair of the University of Cambridge's Banking Environment Initiative, Chair of the Net Zero Banking Alliance (NZBA) and Steering Group member of the Glasgow Financial Alliance for Net Zero (GFANZ).
Peader Duffy
Global ESG Practice Lead
Archer
Biography
Peader Duffy is Archer's Global ESG Practice Lead, and is responsible for leveraging his thought leadership in the organizational risk and governance domains to provide strategic direction and collaboration across Archer's internal and external partners in the design and development of Archer's ESG solutions. He currently represents Ireland on the ISO technical committees for Risk Management (TC 262) and the Governance of Organisations (TC 309) where he is involved in the development and revision of various guidelines, reports and technical specifications.
Most recently Mr. Duffy had been involved with other international experts in the development of the first global governance guideline which emphasizes organizational purpose and other ESG-sustainability principles underpinning performance and long-term viability.
Sophie Dupre-Echeverria
Chief Risk Officer
Gulf International Bank
Biography
Sophie is the Chief Risk and Compliance Officer of Gulf International Bank (UK) Limited. She is responsible for driving an effective risk culture throughout the company, designing the risk and compliance frameworks and overseeing risk management and regulatory compliance practices. Sophie joined GIB UK with extensive experience in the field, having previously served as Executive Director for Compliance and Operational Risk Control at UBS Asset Management. Before this, she was Global Head of Operational Risk at Barings, and non-Executive Director of the Baring-Coller Secondaries Fund. Sophie was also an Operational Risk Manager and the Group Head of Investment Risk Framework at Schroders.
Sophie graduated from Université Lumière Lyon 2 with a Master's degree in Economics and Finance. She is a member of the Chartered Institute for Securities & Investment.
Anthony Fossati
Vice President, Global Head of ESG Sales
FactSet
Biography
Mr. Anthony Fossati is Vice President, Global Head of ESG Sales at FactSet. In this role he offers ESG expertise and solutions to asset managers, asset owners, quantitative managers, and risk and compliance teams who are looking to integrate sustainability goals into their investment workflow. Prior to this, he was Head of Customer Acquisition at Truvalue Labs, where he helped develop the world's first AI-driven, ESG dataset. Mr. Fossati earned a B.S. in Finance from Lehigh University.

Simon Gadd
Group Climate Change Director
Legal & General
Biography
As Group Climate Change Director Simon chairs the Group Environment Committee, which oversees and coordinates all the environment related activity across the group, including both managing the risks form climate change and exploring the opportunities created by the transition of the global economy to net zero.
Simon was Group CRO from 2013 to 2021 during which he headed risk oversight for all risk types within the L&G risk framework, including prudential, operational and conduct risks, across both UK and overseas operations.  He is a qualified actuary and has a mathematics degree from Oxford University.
Damian Handzy
Managing Director – Performance, Risk & Analytics
Confluence
Biography
Damian heads Confluence's Analytics Division, responsible for the strategy and execution of its performance, risk and analytics product offerings. He brings 26 years of experience in FinTech analytics, having worked with hundreds of Wall Street's most successful investment managers in risk management, performance attribution and factor analysis. Previously, Damian has held product and commercial executive roles with Investment Metrics, Style Analytics and StatPro. He co-founded Investor Analytics in 1999 as Wall Street's first cloud-based, multi-asset risk provider and served as that company's CEO until he sold it to StatPro in 2016 and became their Global Head of Risk.
Damian received his undergraduate degree from the University of Pennsylvania in Math and Physics, and his Ph.D. in nuclear astrophysics while working on correlation functions at the National Superconducting Cyclotron Laboratory at Michigan State University.
Jean-Xavier Hecker
Co-Head of ESG & Sustainability Research
J.P. Morgan
Biography
Jean-Xavier has spent his entire career in the field of sustainable finance, starting as a Corporate Governance analyst at Mirova (Natixis AM). In 2014, he joined Natixis CIB as a sell-side SRI / ESG analyst in London. Most recently, he was an ESG analyst at Exane BNP Paribas, where he oversaw environmental and climate related research. Since Feb 2020, Jean-Xavier serves as Co-Head of ESG & Sustainability Research within J.P. Morgan EMEA Equity Research team. He was ranked #2 among "All Investment Individuals – SRI & Sustainability" in Extel 2019.  Since 2019, he is also a visiting professor of Sustainable Finance at HEC Paris.
Biography
Maya Hennerkes leads the ESG work of the European Bank for Reconstruction and Development (EBRD) with financial institutions and private equity funds. She promotes the integration of environmental and social risks and opportunities including climate risks in investment decisions and investment management. Maya designs and supervises environmental and social risk management and safeguard frameworks for a portfolio of over EUR 4bn new approvals per year. She also runs EBRD's ESG training programme for financial institutions and private equity funds. Maya is a sustainable finance expert with over 15 years of experience, with previous positions at the Inter-American Development Bank Group in Washington DC and Bloomberg L.P. in London. She is a member of the Club of Rome's Think Tank 30 and serves on the Advisory Board of SustainableFinance.Live. Maya studied economics, political science and Latin America studies in Germany and Spain and holds an Executive Masters in Public Management from the Hertie School of Governance in Berlin.
Maya Hennerkes
Director, Green Financial Systems, Climate Strategy and Delivery
European Bank for Reconstruction and Development (EBRD)
Dilbagh Kalsi
Partner
Fintegral
Biography
Dilbagh is a Partner at Fintegral and leads the firm's UK practice. He specialises in the areas of traded risk and climate risk, helping banks to enhance their analytics capabilities to better identify, quantify and manage current and emerging risks. He has over 20 years of experience in trading, risk management and quantitative modelling at banks and hedge funds, including Credit Suisse, Man AHL and Nomura. Dilbagh holds a degree in Natural Sciences (Physics) from the University of Cambridge.
Sanghamitra Karra
Managing Director, EMEA Head of Multicultural Client Strategy
Morgan Stanley
Biography
Sanghamitra Karra is currently the EMEA Head of Multicultural Client Strategy leading the efforts on establishing the Multicultural Innovation Lab in EMEA and the efforts on Sustainability Strategy in the region.
She is a member of the Race to Action Group
Sanghamitra joined Morgan Stanley in 2007 , holding a variety of roles in Stress Testing and Scenario Analysis including for Climate Risk, Enterprise Risk Management coverage for Investment Management and Market Risk Methodology in Mumbai and London prior to the current role.
Sanghamitra has a Masters degree in statistics graduating from Indian Statistical Institute and enjoys reading and travelling.  She is currently pursing a Masters in Climate Change and Development from SOAS, University of London.
Maciej Lewandowski
Head of Poland Risk
NatWest Group
Biography
Maciej is a seasoned banking professional with 20+ years of experience ranging from financial control, credit risk management to corporate banking, derivatives and fixed income, combined with experience of regulatory topics and passion for tackling the climate transformation.
He joined NatWest Markets in June 2020 where he's primarily responsible for setting up and managing risk hub to support investment banking of NatWest Group.
Before (since June 2014) he worked in ECB Banking Supervision (aka Single Supervision Mechanism – SSM) as Head of Section & Joint Supervisory Team (JST) Coordinator, responsible for consolidated supervision one of the largest banks in the Netherlands. As JST Coordinator, he led risk identification and implementation of risk-based and forward-looking Supervisory Examination Program. He took part in the start-up phase that included recruitment as well as fine-tuning of tools and processes.
Prior to the ECB, Maciej worked in various roles in a number of banks: PKO Bank Polski 2008-2014 (Head of Credit Risk Assessment Department, member of Bank's Credit Committee, Advisor to CEO), HSBC 2008 (Head of Structured Finance) and Citi in Poland and Hungary 1996-2008 (Debt Capital Markets, Derivatives Sales, Financial Control).
Maciej has graduated from Warsaw School of Economics and holds a Master Degree in Banking and Finance. He is a speaker and panelist at conferences on risk and regulatory outlook topics.
Xiao Liang
Deputy General Manager
Bank of China
Biography
Madam Xiao Liang joined Bank of China London in 2011 as the Deputy General Manager of Bank of China London Branch, Chief Retail Banking Officer of Bank of China (UK) Limited, and Chairman of China Bridge Group (UK) Limited. Her direct management responsibility is for developing and implementing strategy for retail banking and wealth management business & assisting the Chief Executive Officer in developing the overall strategy of the UK operations, including Personal Banking Department and all sub-branches in the UK. She also took the role of Chief Corporate Banking officer of the bank from March 2019 to November 2021, leading the Corporate Finance Unit, including Corporate Banking department, EMEM Syndications Center, Trade Finance department, Dublin branch, CFU Middle Office function, and chair the Business Development Committee. From November 2021, she is in charge of London Research Center which is the think-tank of the bank.
Madam Xiao is the Co-chair of Bank of China London & UK ESG Working Group, where she assists the CEO to oversee the Bank's ESG development. She is also a member of Executive Management Committee, Assets and Liabilities Management Committee, Risk Management, and Internal Control Committee of the Bank.
Madam Xiao has been working in Bank of China since 1996 and her areas of responsibility cover credit management, corporate finance, e-banking, wealth management, retail banking and branches general management. She acted as Assistant General Manager of Corporate Banking & Financial Institutions and Head of Financial Institutions in Bank of China (Hong Kong) Limited and General Manager of E- banking department of Bank of China Shenzhen branch.
Maria Lombardo
Head of ESG Advisory Sustainable Finance
Standard Chartered Bank
Biography
Maria heads the ESG Advisory team Sustainable Finance at Standard Chartered Bank, supporting clients across the spectrum of their ESG and Sustainability requirements. Maria joined from Invesco Global Asset Management where she headed the ESG Client strategies in EMEA leading the growth of sustainability investment solutions and the set-up of the global asset manager's climate strategy. She developed her sustainability career with CDP as global head of their investor members. Prior to that, Maria spent more than 25 years in investment banking as Managing Director, heading emerging market equities sales at UniCredit, and held previous roles at Lazard, UBS and Sberbank.
Authors of ESG thought leadership whitepapers, mentor, and contributor to industry initiatives in sustainable financing. Maria holds a CFA ESG, a diploma at Cambridge University Sustainability Leadership Institute, along with a CEMS Master and a bachelor's degree in financial intermediaries at Bocconi University.
Evan Lubin
Director of EMEA
Sentieo
Biography
Evan Lubin serves as Director of EMEA at Sentieo and is based out of the company's growing London office. He oversees sales and customer service in the EMEA region, and works closely on account development and relations with global asset management and hedge fund firms. Prior to joining Sentieo, Evan served on the early stage growth teams at several Silicon Valley-based fintech startups. Evan holds a degree in Math and Economics from Occidental College in Los Angeles.
Biography
Justin Lyon is the CEO of Simudyne, a simulation technology company based in London. He is a leading expert in agent-based simulation and artificial intelligence.  He used his experience working with the US Department of Defence, MIT, ExxonMobil, Apple and the Bank of England to create a way to use millions of software agents to rapidly simulate financial markets.  For over 15 years, his work in the US, the UK, Honduras, Kuwait, South Africa and Iraq has focused on helping organisations to understand the ways in which advanced analytics, simulation and artificial intelligence can help business, government and civic leaders to shape a better world for the next generation.
Nigel Milbank
Climate Programme – Senior Manager
NatWest
Biography
Nigel Milbank is a Cambridge University graduate and Chartered Accountant having trained  with Arthur Andersen and Deloitte. Nigel has held audit positions in Schroders and Credit Suisse as an Audit Director, following which he helped set up the Operational risk function and Product Control global assurance at Credit Suisse.
Nigel was Director of Enterprise and Operational Risk at Santander UK from 2006 to 2011 and joined RBS in 2012 to run the Group ICAAP function. He has held various stress testing delivery and improvement roles at RBS/ Natwest Group and since 2020 has been Programme Manager on the Climate Programme building climate stress capability and embedding climate financial risk management.
Travis L. Mills
Executive Director, Reputational and Sustainability Risk
Standard Chartered Bank
Biography
Travis Mills is an Executive Director in Reputational & Sustainability Risk at Standard Chartered Bank where he provides risk oversight on a variety of Environmental, Social and Governance ("ESG") issues in the business and has a wider remit to build and implement a reputational risk management advisory, monitoring and reporting capability across the Bank. He has also held other senior roles across SCB, including as Chief of Staff to the Group Chief Information Security Officer and as the Head of Intelligence & Analytics for Investigations in Legal.
Prior to joining SCB, Travis worked in various roles in the U.S. Government as well as at the Center for Strategic and International Studies ("CSIS") in Washington, D.C.  He holds an MSc. in International Strategy and Diplomacy from the London School of Economics & Political Science, and a BA in Economics and Russian from Trinity University in San Antonio, Texas. Travis is the interim Co-Chair of the LGBT Network at SCB.
Adityadeb Mukherjee
Head of ESG
Lloyds Banking Group
Biography
Adityadeb ("Adi") Mukherjee is the Head of ESG at Lloyds Banking Group (LBG), responsible for integrating ESG-related financial and non-financial risk considerations (including climate risk) into the end-to-end Credit process across the bank's client and product segments, ensuring effective management of current and forward looking ESG risks at a client, product and portfolio level. Adi is also responsible for providing second line oversight on the bank's Net Zero plans, transition finance activities, and overall reputational risk management.
Prior to joining LBG, Adi served as the Head of Climate Risk at Standard Chartered Bank, leading the set up and delivery of the overall second line of defence on climate risk.
Peter Munro
Head of Investor Relations and Marketing
European Investment Bank 
Biography
Peter re-joined the EIB in 2019 to lead on investor relations, sustainable finance advisory and credit ratings. He created and leads a new Advisory Programme for Sustainable Debt Issuance, and co-leads for EIB at the EU Platform on Sustainable Finance and GSBP Executive Committee. During 2016-19 Peter was on secondment as Director at ICMA, focusing on market and product development for the GBP.
Girish Narula
Chief Executive Officer
Urgentem
Biography
Girish Narula is Urgentem's CEO. Girish has a keen interest in building solutions and products that enable the financial services industry to manage the transition to a low carbon economy and maximise opportunities presented by decarbonisation to a net zero future. His outlook is entrepreneurial, and technology driven with a B.Tech. in Aerospace Engineering from the Indian Institute of Technology, Executive training in Artificial Intelligence from MIT Sloan and an MBA from the University of Oxford. He has a track record of driving success and innovation in risk analytics, portfolio management and strategic business planning across different geographies including India, US, UK and Africa.
Jakub Piorkowski
Climate Change Net Zero Lead
Credit Suisse
Biography
Jakub is speaking at ESG Europe 2022.
Ying Poikonen
Head of Modelling Group for EMEA Region
SMBC
Biography
Dr. Ying Poikonen is currently the Head of Modelling Group for EMEA region in SMBC. She is responsible for the quantification of Credit, Market, Liquidity, Operational and Climate Change related financial risks for both internal and regulatory purpose, as well as the development of Model Risk Management and Stress Testing for EMEA region. Prior to joining SMBC, Ying worked in Deutsche bank. She holds a PhD degree in Engineering from Warwick University.
Mel Purdie
Manager, Sustainable Finance and ESG
Financial Conduct Authority
Biography
Mel manages the Policy and Advisory Team within the ESG Division at the FCA. They look after the FCA's work with the Treasury to create a sustainable disclosure framework for the UK, and a variety of measures to ensure that the UK approach is compatible with international measures. A key driver of this work is to prevent against greenwashing and to ensure that there is transparency about sustainability credentials. The broader ESG division at the FCA sees the financial industry as having a central role to play in the transition to a more sustainable economy, and in putting ESG matters at the heart of investment decisions. The FCA has committed to publish its own disclosures in line with TCFD recommendations this year, along with how we as an organisation are driving our own commitment to meet net zero emissions targets.
Rory Robinson
Manager
d-fine
Biography
Rory is a managing expert at d-fine. He is responsible for driving the firm's ESG strategy in the UK, including ESG factor model integration, climate stress test methodologies and sustainability reporting and disclosure.
His expertise lies in the financial and energy sectors, where his work has focused on credit risk modelling, AML/CFT risk assessment, and application software development for KPI and risk outcome monitoring.
Rory has a first class Masters degree in Mathematics from the University of Oxford.
Frederik Roeland
Director of Technology & ESG Proposition
Wolters Kluwer
Biography
Frederik Roeland is a director and global product manager for the Wolters Kluwer's OneSumX for ESG, Data Layer and Finance solutions. Frederik originally joined Wolters Kluwer in 2009 and since then, he has held a number of roles in the firm, including professional services consultant in the EMEA region. Prior to joining Wolters Kluwer, Frederik worked two years at an established audit firm and worked as a solution architect at Collibra, a holistic data governance and data catalog solution, during a brief sojourn from Wolters Kluwer.
Neil Sandle
Head of Product Management
Alveo
Biography
I have built my experience over ten years at Eze Software and Trader, which is now part of the SS&C group, where I became Director of Product Management. My focus was on developing our portfolio management capabilities and moving to SaaS-delivered solutions.
At Alveo, I am responsible for our Product Management group and the direction of our solution set and overall roadmap and have led successful new product rollouts such as our Ops360 UI and Alpha data warehouse to our customers.
I have a master's degree in Computer Systems Engineering from the University of Birmingham. I'm married with a child on the way, love outdoor adventures and I am a keen cyclist & golfer.
Varun Sarda
MD, Head of ESG Advisory, Corporate & Institutional Coverage
Lloyds Banking Commercial Group
Biography
Varun leads the ESG Advisory team in the Corporates & Institutions franchise at Lloyds Banking Group. He has over 15 years' experience across roles in ESG ratings, sustainability and climate change consulting, in-house sustainability governance and implementation and the NGO sector. Prior to joining Lloyds, Varun helped set up and led NatWest's ESG Advisory business. Before that Varun led NatWest Group's foray into integrated reporting and engagement with institutional investors on sustainability. He also led the Group's approach and response to various ESG ratings, benchmarks and performance measurement.
Varun has also previously worked in environment and social risk management covering sectors such as Oil & Gas and Power Generation, and he worked at two leading ESG ratings agencies (Innovest Strategic Value Advisors and EIRIS), both of which are now majority owned by MSCI and Moody's respectively. Varun is a regular public speaker on sustainability in finance, and ESG stewardship. He has a Masters from the London School of Economics (LSE), and a Bachelors degree from Imperial College London.
Keelan Singh
EMEA Banking Industries Lead
UiPath
Biography
Keelan is UiPath's Subject Matter Expert on Banking in EMEA.  He has over 16 years experience in Banking, 13 years of which was spent advising Banking clients of EY and Deloitte in London.
He has spent the last 6 years solely focussing on helping Banking clients to solve their problems and realise value with Intelligent Automation technologies, including RPA, AI, OCR and Digital Portals.
Intelligent Automation enables Banks to comply with upcoming ESG reporting and regulation at a fraction of the cost and time of traditional solutions.
Evgeny Tyurin
Head of ESG Finance and Corporate Bank FP&A
Deutsche Bank AG
Biography
Evgeny Tyurin is Head of Corporate Bank Financial Planning & Analysis and ESG Finance at Deutsche Bank. In this role he is responsible for sustainable finance reporting implementation across DB in view of upcoming regulatory requirements and on the back of DB's own ESG volume targets. In addition to that, he manages the end-to-end financial planning process within Corporate Bank and oversees the delivery of its financial targets throughout the year. Evgeny joined Deutsche Bank in 2011 and worked in a variety of functions including Treasury and CFO office since then.
WHY SHOULD YOU ATTEND A CEFPRO CONFERENCE?




HEAR FROM PAST ATTENDEES AND SPEAKERS…
Interactive panel discussions are designed to include attendees by running a live Q&A throughout the session
Hear industry experts provide detailed insights on a range of vendor risk issues, challenges and opportunities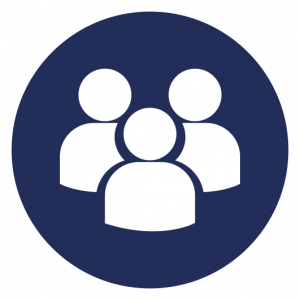 Networking opportunities including breakfast, lunch and refreshment breaks on both days, access to all streams and sessions.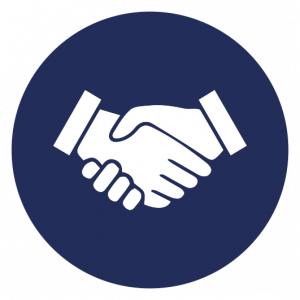 Continue discussions beyond the auditorium and interact with speakers and attendees after their session.
September 22, 2022
The views and opinions expressed in this article are those of the thought leader as an individual, and are not attributed to CeFPro or any particular
[…]
Non-Financial Risk Leaders 2022
Non-Financial Risk Leaders strives to provide insights, support, and benchmarks for organizations as the traditional operational and non-financial risk arena continues to evolve, expand, and gain significance.
Take part in our survey and contribute your knowledge towards one of the most comprehensive business reports in the industry, recognized by experts as a go-to resource.
All respondents have an option to receive a complimentary copy of the final report.
Biography
Weave.AI helps asset managers implement robust, proactive, transparent, and scalable ESG stewardship programs to increase shareholder value and to attract more investors. Weave.AI does this by applying AI and analytics to monitor, sift, and benchmark mountains of market data, portfolio data and non-traditional 'alternative' data, providing asset managers with new and deeper insights into specific companies, entire industries, sectors, portfolios, or supply-chains—at lightning speed and unlimited scale—thereby enabling greater stewardship, while lowering regulatory risk. Weave.AI also provides breakthrough technology to mitigate greenwashing, and to facilitate deeper and richer engagement with companies, regulators, asset owners, intermediaries, and other stakeholders.
SHARE YOUR THOUGHT LEADERSHIP
CONNECT WITH SENIOR LEADERS

CAN YOUR ORGANIZATION CONTRIBUTE?
Please contact the Center for Financial Professionals today to discuss how we can deliver your thought-leadership at the event, help you generate leads, and provide you with unique networking and branding opportunities. For more information on what we can offer, please contact chris.simou@cefpro.com or call us on +44 (0) 20 7164 6582 where a member of the team will be happy to tailor the right package for you.
Venue is still to be confirmed. To be informed when new information is released please register your interest.
Can I present at the ESG Europe Summit?
Yes, the Center for Financial Professionals are happy to discuss speaking opportunities at the ESG Europe Summit. For further information on this please contact alice.kelly@cefpro.com or call us on +44 (0) 20 7164 6582.
Are there any rules on the dress code?
Business attire is requested. The Summit is a formal opportunity to network with like-minded professionals and to gain knowledge from the industry's finest risk management experts.
What is the cost and what is included in the registration fee?
We offer incentives for 'early bird' registrants of the Summit, as outlined on our pricing structure. Registration includes breakfast, refreshment breaks, lunches, the cocktail reception at the end of the day, full access to the sessions and exhibition area. Presentations from sessions are also available, subject to speaker approval.
Where can I find the Summit documentation and speaker presentations?
All registered attendees will receive an email with access to documentation and speaker presentations after the Summit* We will work with our presenters to include as many presentations as possible on our App during the Summit. *Please note that our speakers often have to gain permission from their relevant compliance departments to release their presentations. On rare occasions compliance may not allow presentations to be distributed.
Will breakfast, lunch and refreshment be provided?
Yes. As with all of our events the Center for Financial Professionals will be providing brilliant coffee, breakfast, lunch, refreshments, and smaller bites during the networking breaks.
Will there be opportunities to network with other attendees?
There are ample opportunities for networking and interaction throughout the Summit, such as
Breakfast, lunch and refreshment breaks
Cocktail reception at the end of the day (Subject to confirmation)
Q&A, panel discussions and audience participation technology available through the App
Are there opportunities to share my thought-leadership at the ESG Europe Summit?
Yes there are plenty of opportunities for the Center for Financial Professionals to share thought-leadership to the attendees of ESG Europe Summit and our wider risk professionals community. At the event we can distribute your material to the attendees, offer you an exhibition booth, and provide speaking opportunities so that you may enjoy a more prominent presence at the Summit. Visit the Sponsor tab for further information or contact sales@cefpro.com / +44 (0) 207 164 6582.
Are media partnerships available for the ESG Europe Summit?
Yes. As part of a media partnership we can offer a variety of options to increase the branding and awareness of your association, company, certificate, publication or media. We are flexible with what we can offer however we usually:
Provide a discounted rate to attend
Place your logo and profile on the Summit website
Place your logo on promotional content where applicable
Distribute your media/marketing at the Summit
Promote through social media channels
To discuss this further please contact Lauren.carter@cefpro.com or call +44 (0)20 7164 6582
What can I do if I can't attend the event due to COVID-19?
If you are unable to attend the Summit due to national/COVID restrictions, CeFPro would be more than happy to offer you a refund, credit note or the option to transfer the ticket to a colleague who is able to attend.