ESG EUROPE
18-19 April, 2023 | London
REGULATION
Reviewing regulatory requirements and upcoming expectations from global regulators
CLIMATE CHANGE
Inclusion of climate change within risk management and understanding potential risks
RATINGS
Developing an industry standard to produce reliable ratings to enable decisioning
TRANSITION RISK
Reviewing transition progress and benchmarking industry progress
GREENWASHING
Developing policies and frameworks to mitigate greenwashing risks
NET ZERO
Managing net zero pledges and incorporating across portfolios and products
SOCIAL RISK
Monitoring social risks across supply chains to ensure social challenges and considerations
DISCLOSURES
Reviewing global disclosure requirements and disparities in expectations
Markus Müller,
Managing Director, Chief Investment Officer ESG Private Bank,
Deutsche Bank
Jean-François Veron,
Managing Director, ESG and Credit Rating Advisory,
Société Générale
Sanghamitra Karra,
Managing Director, EMEA Head of Multicultural Innovation Lab,
Morgan Stanley
Jean-Xavier Hecker,
Executive Director, Head of EMEA Equity ESG & Sustainability Research,
J.P. Morgan
Varun Sarda,
Managing Director, Head of ESG Advisory, Corporate & Institutional Coverage,
Lloyds Banking Group
Myles McCarthy
Head of Sustainability
Close Brothers
Marie D'Argentré
Head of ESG Data & Digital
BNP Paribas CIB
Gustavo Brianza,
Managing Director, ESG Advisory & Debt Advisory,
NatWest
Francsico Javier Munoz
Global Head of Conduct and Reputational Risk, Compliance & Conduct
Santander Corporate & Investment Banking
Celia Lambert-Alcantara,
Head of Sustainable Finance ESG Compliance,
Credit Agricole CIB
CAN YOUR ORGANIZATION CONTRIBUTE?
Please contact the Center for Financial Professionals today to discuss how we can deliver your thought-leadership at the event, help you generate leads, and provide you with unique networking and branding opportunities. For more information on what we can offer, please contact Sales@cefpro.com or call us on +44 (0) 20 7164 6582 where a member of the team will be happy to tailor the right package for you.
.
8:00 Registration and breakfast
8:50 Chair's opening remarks
KEYNOTE
9:00 Managing ESG as an essential to mitigate financial and market risks
Session details 
The impact of climate change on the supply chain
Ensuring progression through developing sustainable capital
ESG and its relevance to the socio-economic system
Announcements from Taskforce for Nature Related Disclosures
Managing impacts of the requirements
Markus Müller,  Managing Director – Chief Investment Officer ESG Private Bank, Deutsche Bank
REGULATION – PANEL DISCUSSION
9:35 Reviewing regulatory requirements and upcoming expectations from global regulators
Session details 
Divergence in requirements across jurisdictions
Developing an international solution
Providing feedback to align global standards
Managing products across jurisdictions
Impact to investment opportunities
Reviewing FCA product labeling requirements

Understanding and implementing changes
Impact of labeling on products

ISSB consultation results
Gustavo Brianza, Managing Director, ESG Advisory & Debt Advisory,  NatWest
Javier Munoz, Global Head of Conduct and Reputational Risk, Compliance & Conduct, Santander Corporate & Investment Banking

Simone Ruiz-Vergote, Global Head of ESG & Climate Policy, MSCI ESG Research
Financial Markets Standards Board
10:20 Morning refreshment break and networking
TAXONOMY- RISK AND COMPLIANCE
10:50 Developing an effective target operation model for managing ESG risk & compliance
Session details 
1st and 2nd line roles and responsibilities
Sustainable finance classification: implementing taxonomy into BAU
Integrating ESG into due diligence
Prioritising the "S" & "G
International benchmarking
Javier Munoz,  Global Head of Conduct and Reputational Risk, Compliance & Conduct,  Santander Corporate & Investment Banking

GREENWASHING
11:25 A new challenge for the financial sector – creating an instruction manual to mitigate greenwashing risk
Session details 
Recent regulatory attention regarding greenwashing
Top 5 sources of greenwashing in finance
Recipe to reduce and manage greenwashing risk
Lines of defense for greenwashing risk
Master governance for a greenwashing management system
Andreas Geyer, Managing Partner, d-fine
Dr Christian Hoerhammer, Principle, d-fine
GREENWASHING – PANEL DISCUSSION
12:00 Developing policies and frameworks to mitigate greenwashing risks
Session details 
Developing meaningful green products
Managing data requirements and limitations
Understanding requirements with little guidance
Defining 'green'
Reviewing greenwashing beyond climate change
Objectively measuring goals
Communicating commitments to customers
Monitoring greenwashing allegations with NLP tools
Celia Lambert-Alcantara, Head of Sustainable Finance ESG Compliance Credit Agricole CIB
Baba Abu,  ESG Lead, Conduct, Compliance and Risk Oversight LBCM, Lloyds Banking Group
Alexandre Tiesset, Head of ESG, SESAMm
Anthony Fossati, Vice President, Global Head of ESG Sales, FactSet
Simon Gadd,  Group Climate Change Director, Legal & General
12:45 Lunch break and networking
1:45 Measuring banks' physical risk exposure and potential impact on credit risk
Session details 
An increase in the frequency of severe weather events could increase the credit risk
Understanding how the frequency and severity of extreme weather events increases borrowers financial stress and reduce ability to repay or service debt.
 Understanding how the frequency and severity of extreme weather events on how it affects a bank's ability for loan recovery.
Understanding how a scenario-based regional company exposure to physical and regional hazards can drive transparency.

Using the loan book to expose climate change chronic and acute hazards.
Using climate-adjusted probability of default modelling to understand the integration of scenario specific risk exposure.
 Kyra Gibhardt, Climate Change Specialist Consultant, MSCI
NET ZERO – PANEL DISCUSSION
2:20 Managing net zero pledges and incorporating across portfolios and products
Session details 
Usage of net zero benchmarking
Scenario analysis approaches

Leveraging to set targets and strategy

Managing conflicting indicators

Reviewing unintended consequences of decisions

Balancing responsible investing with targets
Reviewing principles for responsible investing
Balancing investor and real-world net zero targets

Disconnect between national targets and regulations for companies

Managing targets internally and across investments and supply chain
Maya Hennerkes,  Director, Climate Strategy and Delivery, Green Financial Systems, EBRD
Phil Cliff, former Head of Climate, M&G
Catarina Barino, Senior Product Manager, Clarity AI
Myles McCarthy,  Group Head of Sustainability, Close Brothers Bank
CLIMATE MODELLING
3:05 Climate modelling: The impact of floods on the mortgage portfolio
Session details 
Case study based on the mortgage portfolio of a Dutch retail bank
Regulatory requirements related to climate modelling
Impact of physical climate risks on the mortgage portfolio
Quantifying the impact of flood risk on expected credit losses
Modelling challenges and next steps
Marije Wiersma, Manager, Zanders
3:40 Afternoon refreshment break and networking 
TRANSITION RISK
4:10 Reviewing transition progress and benchmarking industry progress
Session details 
Managing refinancing requirements
Defining a transition plan
Alignment with Paris agreement

What it means in practice

Incorporating within a wider ESG strategy
Impact of energy crisis on transition plans
Graham Lloyd,  Director of Strategy, Performance & Sustainability, Nationwide Building Society
CLIMATE CHANGE
4:45 Inclusion of climate change within risk management and understanding potential risks
Session details 
Impact of carbon tax on portfolios
Data quality to understand risk
Stress testing climate risks

Requirements to report on climate stress

Increasing transparency on climate risks
Visibility of climate adjustment paths

Identifying sectoral exposures
John George,  Director of Responsible Investment & Impact Lead, Nuveen (tbc)
5:20 Chair's closing remarks
5:30 End of day 1 and networking drinks reception
8:00 Registration and breakfast
8:50 Chair's opening remarks
LONG TERM PLANNING
9:00 Balancing short- and long-term plans and developing an implementation roadmap
Session details 
Impact of current geopolitical environment on sustainability paths
Prioritizing short and long-term planning
Managing combination of geopolitical risk, cost of living and energy crises

Taking short term measures

Structural changes for long term planning
Remaining competitive in a fast-changing environment
Implementing regulatory expectations
Innovation and diversification strategies
Balancing ESG with the energy crisis

Immediate refinancing needs
Evgeny Tyurin, Head of ESG Finance and Corporate Bank FP&A and ESG Finance, Deutsche Bank
DATA
9:35 Managing limitations in availability and accuracy of data across ESG
Session details 
Ensuring accuracy and quality of data
Supervising data providers as golden source of data
Development of European Single Access Point (ESAP)
Impact of access to data on methodologies and strategy
Modeling with limited data
Measurement and modeling challenges with limited data
Marie D'Argentré, Head of ESG Data & Digital, BNP Paribas CIB
10:10 Morning refreshment break and networking
SCOPE 3 – PANEL DISCUSSION
10:40 Managing implementation and data challenges within Scope 3 calculations
Session details 
Convergence of Scope 3 calculations and ESG data
Managing third party reporting
Understanding environmental impact of supply chain
Measuring Scope 3 emissions
Differentiating between Scope 1, 2 & 3
Measuring upstream and downstream emissions
Gianluca Cantalupi, Global Head of Sustainability and Climate Risk, Credit Suisse
Maureen Bray, Climate Strategy Consultancy Senior Director EMEA, 3Degrees
Nick Burniston, Associate Director, Climate Solutions, Sustainalytics
Rebecca Goosen, Head of Supply Chain Sustainability, Schroders
Maria Lombardo, Head of ESG Advisory Sustainable Finance, Standard Chartered Bank
RATINGS
11:25 Developing an industry standard to produce reliable ratings to enable decisioning
Session details 
Objectives of ESG ratings
Uses for financial services
Leveraging ESG ratings to support financial analysis
Impact of ratings on lending decisions
Aligning methodologies across agencies
Exploring what ESG ratings mean across organizations
Regulatory developments
Jean-François Veron,  Managing Director, ESG and Credit Rating Advisory, Société Générale
GOVERNANCE
12:00 ESG: Governance and the 'Just Transition'
Session details 
Discussing challenges with 'Just Transition' concept
Addressing strategies to make forward-thinking ESG decisions
Implementing great governance to provide crossfunctional insight
Using a tech-enabled governance to minimize trade-offs
Edua Dickerson, VP, ESG & Finance Strategy, ServiceNow
12:35 Lunch break and networking
1:35 Investing to reduce social inequities is a business imperative
Session details 
Equitable investment landscape reduces long-term systemic risks
Untapped markets and potential
Resilience during a downturn
Sanghamitra Karra, Managing Director, EMEA Head of Multicultural Innovation Lab, Morgan Stanley
INVESTMENT
2:10 Transition investing across private and public markets
Session details 
Current gaps in investment flows
Pricing of climate risk in portfolios
Accessing transition investing solutions
Incorporating and measuring decarbonisation in portfolios
Product innovation and climate solutions in private markets
Ewa Jackson, Managing Director, Sustainable & Transition Solutions, BlackRock
2:55 Afternoon refreshment break and networking
PRODUCT INNOVATION – PANEL DISCUSSION
3:15 Developing a product infrastructure to reflect expectations and changes within ESG
Session details 
Product opportunities and challenges

innovating whilst remaining compliant

New types of ESG funds and products
Portfolio analysis from an ESG perspective
Future of banking and data products
Staying competitive
Identifying innovative funds and products
Measuring and recording ESG products

Jean-Xavier Hecker, Executive Director, Head of EMEA Equity ESG & Sustainability Research, J.P. Morgan
Nosa Omoigui, CEO & Founder, Weave.AI
Kamil Kluza, CPO, Climate X
Varun Sarda, Managing Director, Head of ESG Advisory, Corporate & Institutional Coverage, Lloyds Banking Group
Dan Bressler, Vice President of Climate and ESG Capital Markets, Natwest
BIODIVERSITY
4:00 Monitoring and measuring biodiversity as a financial risk
Session details 
Incorporating biodiversity into portfolios
Challenges within water biodiversity
Safeguarding biodiversity
Measuring with limited methodologies or data points
Identifying risk and exposure
Enhancing long term financial security
4:35 Chair's closing remarks
4:45 End of Congress
Baba Abu,
ESG Lead, Conduct, Compliance and Risk Oversight LBCM,
Lloyds Banking Group
Biography
 Baba is a seasoned banker with experience across ESG/sustainability, risk management, governance, compliance, debt arranging and credit stewardship. He provides advice and oversight of ESG governance, risk management and controls to businesses within Lloyds Bank Corporate Markets. Baba's involvement with ESG/sustainability dates back to 2003 when he helped launch the Equator Principles. Baba's experience includes sustainability strategy formulation, building capacity for analysing and advising on ESG risks associated with clients and transactions, coordinating stakeholders to help capture sustainability related business opportunities, developing and embedding ESG policies and process, and conducting oversight reviews for stakeholder assurance purposes.
Celia Lambert-Alcantara,
Head of Sustainable Finance ESG Compliance,
Credit Agricole CIB
Biography
With a background in political science, economics and international affairs, Celia joined the banking industry almost 10 years ago. She joined the French Group Crédit Agricole back in 2015 and, after holding several roles within compliance at CACIB, became Head of ESG Compliance in 2022. Her mission is to ensure that the Bank is compliant with the many European and international regulations on sustainable finance, addressing the ESG non-compliance risks through the implementation of supervision controls and effective advisory to the businesses. In order to address the ESG issues, the bank has launched a transversal ESG program, sponsored by the Top Management, that she is co-managing along with the sustainable banking business.
Catarina Barino
Senior Product Manager
Clarity AI
Biography
Catarina Barino is a Senior Product Manager at Clarity AI, where she equips investors with tools to make informed investment decisions and drive positive impact. She uses her technical background and sustainability experience to lead the development of climate tech products for investors, such as Clarity AI's Net Zero tool.
Before joining Clarity AI, Catarina was a member of Monitor Deloitte's AI and Analytics team where she supported clients by building AI-based solutions and developing data-driven transformation programmes. She was also an early member of the Net Zero Transformation team, helping to bring together an interdisciplinary group of climate, technology, and industry experts to support clients on the creation and delivery of sustainability strategies.
Catarina has an MSc in Machine Learning from UCL, where she researched the detection of drivers of deforestation through satellite imagery and the prediction of ESG scores through financial reporting.
Gustavo Brianza,
Managing Director, ESG Advisory & Debt Advisory,
NatWest
Biography
Gustavo Heads NatWest's Debt and ESG Advisory Businesses globally and has more than 22 years of experience advising global clients across various industry sectors on debt structuring, event financing and credit ratings.
For the past 5 years, he has advised clients on ESG issues including structuring sustainable financing, investor communications and ESG ratings. He has advised on over 300 mandates during his career, across multiple sectors across the Americas and in Western, Eastern Europe and Middle East. He is a regular contributor to forums and publications on his areas of expertise.
Gustavo has recently acted as ESG Advisor to global issuers in the Real Estate, Media, Transportation, Infrastructure and Telecommunications sectors. He has recently acted as rating/ financing advisor for major transactions and events in the following sectors Chemicals, Ports, Utilities, Energy from Waste and Telecommunications.
Prior to NatWest, he held the position of Director Debt Advisory at ABN AMRO and before that, Associate of Strategy Consulting within the Mitchell Madison Group.
Gustavo holds a BA in Economics from the London School of Economics and an MBA in Finance from Carnegie Mellon University.
Maureen Bray
Climate Strategy Consultancy Senior Director EMEA
3Degrees
Biography
Maureen Bray leads the Climate Strategy Consulting Practice for 3Degrees in Europe, where she supports clients across various sectors, including Financial Services, to take urgent action on climate change.
She has extensive experience in carbon, energy and climate management, designing and deploying corporate sustainability programmes throughout the value chain. Maureen uses her valuable insights on stakeholder engagement, corporate strategy and governance, data management, software and technology to support the optimisation of scope 3 consulting solutions for clients.
Daniel Bressler
Vice President, Climate and ESG Capital Markets
Natwest Group 
Biography
Dan supports NatWest Markets clients with the structuring and execution of sustainable finance transactions, developing sustainable finance frameworks and strategies, and engaging with investors and other relevant stakeholders on ESG topics.
Dan was previously a Responsible Investment Specialist at HSBC Asset Management in London, where he developed sustainable investment portfolios and frameworks for evaluating ESG and impact data across asset classes and geographies. Before that, Dan was at Deloitte in the Sustainability Services team where he worked with corporate and financial services clients to enhance their sustainability strategies and disclosures.
He received a Bachelor of Science in Accounting and Marketing from New York University and a Master of Science in Applied Social Research from Hunter College in New York in 2013.
Dan joined the bank in July 2021
Nick Burniston
Associate Director, Climate Solutions
Sustainalytics
Biography
Nick Burniston will be speaking at our upcoming ESG Summit
Gianluca Cantalupi,
Global Head of Sustainability and Climate Risk,
Credit Suisse
Biography
Gianluca is the Global Head of Sustainability and Climate Risk at Credit Suisse. He protects the bank via a global framework of consistent risk appetite and governance processes, also by assessing and managing environmental and social risks with which the Bank could be associated through the provision of financial services to clients. Within Credit Suisse, he previously headed the Enterprise Risk function for International Wealth Management and Credit Portfolio Management team for UK Investment Banking entities.Gianluca also covered a Senior Financial Engineer role at Algorithmics, leading projects on Market, Credit and Liquidity Risk.Gianluca started his career as a strategist/trader for FCT Group in 2006, just in time to experience some of the 2008 volatility where he learnt first-hand the importance of holistic risk management.
Phil Cliff
Former Head of Climate,
M&G
Biography
Phil is co-chair of the CFRF (FCA) project to develop best practice in scenario modelling for asset managers. He devised and led the climate transition plan for M&G Investments including: joining NZAMi as a founder member (Dec 2020); portfolio emissions reduction targets; setting the Thermal coal transition plan; Portfolio manager Toolsets supporting the Net Zero Investment framework; the climate risk scenario modelling; the CBES stress test as an SME; and evidencing the plan in the latest M&G Plc sustainability report.
Edua Dickerson
VP, ESG & Finance Strategy,
ServiceNow
Biography
Edua Dickerson is the Vice President of ESG (Environmental, Social, and Governance) and Finance Strategy at ServiceNow. In her role, she is responsible for developing, activating, and overseeing the integrated ESG strategy and initiatives. She also creates and manages key activities to enable the Finance organization to operate effectively at scale.
Entrusted with operationalizing ESG across ServiceNow, Edua leads the team as they incorporate ESG strategy across the internal enterprise, including governing policies, processes, and controls. Edua's team also serves as customer zero for all relevant ESG-related solutions while delivering thought leadership expertise and developing strategic partnerships with product development, go-to-market stakeholders, and partners.
Simon Gadd
Group Climate Change Director
Legal & General
Biography
As Group Climate Change Director Simon chairs the Group Environment Committee, which oversees and coordinates all the environment related activity across the group, including both managing the risks form climate change and exploring the opportunities created by the transition of the global economy to net zero.
Simon was Group CRO from 2013 to 2021 during which he headed risk oversight for all risk types within the L&G risk framework, including prudential, operational and conduct risks, across both UK and overseas operations. He is a qualified actuary and has a mathematics degree from Oxford University.
Marie D'Argentré
Head of ESG Data & Digital, Sustainability Center CIB
BNP Paribas CIB
Biography
Marie d'Argentré | head of ESG Data & Digital for BNPP CIB
Marie d'Argentré is head of ESG Data & Digital for BNP Paribas Corporate and Institutional Banking. She leads the ESG Data strategy of CIB, ensuring relevant data acquisition, in particular on trends and topics where data offer is still less mature. She also ensures that data collected internally allows consistent ESG reporting, and fosters the development relevant ESG digital tools. Finally she aims at accelerating the use of data across Business Lines to accelerate client engagement on ESG and to fasten the positive banking transformation. She joined BNP Paribas in 2016 as Senior Manager at CIB Consulting & Transformation, leading several projects in the framework of CIB's Sustainable Finance program to promote the positive role of finance and investment. Prior to joining BNP Paribas, she worked at Bain & Company strategy consulting firm, where she accompanied corporates on strategic planning, commercial and marketing strategy and process redesign.
Kyra Gibhardt
Climate Change Specialist Consultant
MSCI
Biography
​​​Kyra works as a climate change specialist consultant and is part of MSCI's climate risk center (CRC). In her role, she works with financial sector and corporate clients on climate risk and opportunity analysis to inform the development and implementation of climate strategies. She assists financial institutions with the integration of climate data and models into investment processes, the implementation of the TCFD recommendations and TCFD-aligned reporting as well with the development of portfolio decarbonization strategies and the implementation of net zero targets.
​Prior to joining MSCI, Kyra worked at UBS, including the UBS Asset Management's Sustainable and Impact Investing team, the UBS Optimus Foundation's Social Finance team and UBS Wealth Management's finance division. She also worked for the 2 Degrees Investing Initiative, a global think tank providing research and tools to align the financial markets and regulation with the Paris Agreement goals. As part of her work, she co-published research on the impact of a green supporting factor on European banks and lending in the Journal of Financial Regulation and Compliance.
​Kyra holds a BA in International Studies from Leiden University (The Hague, NL) and a MA in International Energy from Sciences Po (Paris, FR).​​
Anthony Fossati
Vice President, Global Head of ESG Sales
FactSet
Biography
Mr. Anthony Fossati is Vice President, Global Head of ESG Sales at FactSet. In this role he offers ESG expertise and solutions to asset managers, asset owners, quantitative managers, and risk and compliance teams who are looking to integrate sustainability goals into their investment workflow. Prior to this, he was Head of Customer Acquisition at Truvalue Labs, where he helped develop the world's first AI-driven, ESG dataset. Mr. Fossati earned a B.S. in Finance from Lehigh University.
Rebecca Goosen
Global Head of Supply Chain Sustainability
Schroders
Biography
Rebecca heads up Supply Chain Sustainability at Schroders. She has been working in the Supply Management and Procurement fields for the last two decades but only entered the world of Supply Chain Sustainability in 2021. Passionate about the environment, she lept at the chance to design Schroders' Supply Chain Sustainability Strategy which is currently one year into a five year plan. Schroders is one of the founder members of the Net Zero Asset Management Initiative (NZAM) and is committed to leading by example in our industry and across our entire business.
John George,
Director of Responsible Investment & Impact Lead,
Nuveen (tbc)
Biography
John George is a Director and member of the Responsible Investing (RI) Team at Nuveen, the investment management arm of TIAA. John's responsibilities include developing Nuveen's strategic foresight on issues related to ESG integration, engagement, stewardship, and investment. Prior to joining Nuveen in 2021, John worked at BlackRock as a Strategist within the Sustainable Products group. He joined BlackRock after spending four-and-a-half years at Lord Abbett, an asset management firm primarily focused on fixed income markets. At Lord Abbett, John was responsible for establishing the firm's ESG strategy, authoring the RI policy, training investment professionals and client-facing teams on ESG issues, and developing and fundraising for new products such as the Climate Focused Bond Fund. In addition to this experience, John has worked in roles across equity research and investment banking, covering renewable energy companies, utilities, and independent power producers.John is currently pursuing a Master's of Science in Sustainability Management at Columbia University's Climate School. He is also a Fellow at ClimateBase and holds a Bachelor's in Finance from Rutgers University.
Jean-Xavier Hecker,
Executive Director, Head of EMEA Equity ESG & Sustainability Research,
J.P. Morgan
Biography
Jean-Xavier has spent his entire career in the field of sustainable finance, starting as a Corporate Governance analyst at Mirova (Natixis AM). In 2014, he joined Natixis CIB as a sell-side SRI / ESG analyst in London. Most recently, he was an ESG analyst at Exane BNP Paribas, where he oversaw environmental and climate related research. Since Feb 2020, Jean-Xavier serves as Co-Head of ESG & Sustainability Research within J.P. Morgan EMEA Equity Research team. He was ranked #2 among "All Investment Individuals – SRI & Sustainability" in Extel 2019.  Since 2019, he is also a visiting professor of Sustainable Finance at HEC Paris.
Maya Hennerkes,
Director, Climate Strategy and Delivery, Green Financial Systems,
EBRD
Biography
Maya Hennerkes leads the ESG work of the European Bank for Reconstruction and Development (EBRD) with financial institutions and private equity funds. She promotes the integration of environmental and social risks and opportunities including climate risks in investment decisions and investment management. Maya designs and supervises environmental and social risk management and safeguard frameworks for a portfolio of over EUR 4bn new approvals per year. She also runs EBRD's ESG training programme for financial institutions and private equity funds. Maya is a sustainable finance expert with over 15 years of experience, with previous positions at the Inter-American Development Bank Group in Washington DC and Bloomberg L.P. in London. She is a member of the Club of Rome's Think Tank 30 and serves on the Advisory Board of SustainableFinance.Live. Maya studied economics, political science and Latin America studies in Germany and Spain and holds an Executive Masters in Public Management from the Hertie School of Governance in Berlin.
Ewa Jackson,
Director, Sustainable Investing
BlackRock
Biography
Ewa Jackson is Head of Sustainable Client Solutions, EMEA. She is responsible for sustainable business development, in partnership with client businesses, product, marketing and investment teams and represents the firm in a number of industry committees. As a founding member of the Sustainable & Transition Solutions team, Ewa has previously led firmwide sustainable investment initiatives including sustainable product development and sustainable investing frameworks.
Ewa previously held a number of senior roles in M&A and Strategy at Deutsche Bank and RBS. Ewa is an active advocate of diversity, co-chair of BlackRock's Women's Initiative in EMEA and former advisor to the Board of Echo Charity which provides day services to people with a disability. Ms Jackson earned a Master of Laws, with honours, from the University of Aix-Marseille III.
Sanghamitra Karra,
Managing Director, EMEA Head of Multicultural Innovation Lab,
Morgan Stanley
Biography
 Sanghamitra Karra is currently the EMEA Head of Multicultural Client Strategy leading the efforts on establishing the Multicultural Innovation Lab in EMEA and the efforts on Sustainability Strategy in the region.
She is a member of the Race to Action Group
Sanghamitra joined Morgan Stanley in 2007 , holding a variety of roles in Stress Testing and Scenario Analysis including for Climate Risk, Enterprise Risk Management coverage for Investment Management and Market Risk Methodology in Mumbai and London prior to the current role.
Sanghamitra has a Masters degree in statistics graduating from Indian Statistical Institute and enjoys reading and travelling.  She is currently pursing a Masters in Climate Change and Development from SOAS, University of London.

Kamil Kluza
CPO
Climate X
Biography
Kamil is a co-founder and CPO at Climate X – a data and analytics firm quantifying globally how different climate change pathways could result in physical hazards and associated losses, e.g. due to floods, tropical cyclones, wildfires, as well as in costs of transition to net zero economy. He's a statistician and econometrician with a passion for tinkering with all kinds of models that project the future. Prior to Climate X, Kamil spent 15 years in risk management and consulting at Barclays, Accenture and Mitsubishi Securities.
Graham Lloyd,
Director of Strategy, Performance & Sustainability,
Nationwide Building Society
Biography
Graham is Nationwide's Director of Strategy & Sustainability, where he leads the Society's climate change, sustainability, strategy development, long-term insight, performance management and corporate finance teams. The sustainability team leads the development of net-zero plans, science-based targets, climate opportunities, climate-related stress testing and disclosure. Graham has considerable strategic thinking and sustainability-related expertise and as a seasoned external voice of Nationwide, Graham is used to representing the views of the organisation, and the sector, as well as providing constructive challenge.
Maria Lombardo,
Head of ESG Advisory Sustainable Finance,
Standard Chartered Bank
Biography
 Maria heads the ESG Advisory team Sustainable Finance at Standard Chartered Bank, supporting clients across the spectrum of their ESG and Sustainability requirements. Maria joined from Invesco Global Asset Management where she headed the ESG Client strategies in EMEA leading the growth of sustainability investment solutions and the set-up of the global asset manager's climate strategy. She developed her sustainability career with CDP as global head of their investor members. Prior to that, Maria spent more than 25 years in investment banking as Managing Director, heading emerging market equities sales at UniCredit, and held previous roles at Lazard, UBS and Sberbank.
Authors of ESG thought leadership whitepapers, mentor, and contributor to industry initiatives in sustainable financing. Maria holds a CFA ESG, a diploma at Cambridge University Sustainability Leadership Institute, along with a CEMS Master and a bachelor's degree in financial intermediaries at Bocconi University.
Myles McCarthy,
Head of Sustainability,
Close Brothers
Biography
Myles, as Group Head of Sustainability at Close Brothers, drives the development of the sustainability agenda within the bank, integrating sustainability into the corporate culture, and embedding the consideration of sustainability in strategic, business and operational decision making.
Prior to this role, Myles joined the Carbon Trust at its inception, spending 20 years developing its programmes across sustainability, carbon management and emerging low carbon technology investments. During this period, the organisation established itself as an independent, expert partner of leading organisations around the world, helping them contribute to and benefit from a more sustainable future through carbon reduction, resource efficiency strategies and commercialising low carbon technologies.
Markus Müller,
Managing Director, Chief Investment Officer ESG Private Bank,
Deutsche Bank
Biography
Markus Müller is Global Head of the Chief Investment Office of the Private Bank, Deutsche Bank AG. In June 2022 he took over the role of Chief Investment Officer ESG in addition to his current function.
Markus is a member of Deutsche Banks Group Sustainability Council.Markus began his career at Deutsche Bank in DB Research as executive assistant to the chief economist. During his studies at Muenster University in Germany, he acquired broad international experience with focus on China, later working as an Economist at Allianz Life Insurance in Shanghai. Markus has held teaching posts in corporate finance and economics, being a visiting scholar at the Frankfurt School of Finance and the University of Bayreuth as well as at the Banking and Finance Academy of the Republic of Uzbekistan in Tashkent. In April 2017 Markus Müller was asked by Germany's Federal Ministry for the Environment to join the advisory board of the "Carbon Bubble" project, which assessed and evaluated the risks of the transition towards a low-carbon economy for the German financial system.In January 2019 Markus Müller published his first book under the title "Neo-Ordoliberalismus – Zukunftsmodell für die Soziale Marktwirtschaft" at Springer-Gabler. His recent book he published in May 2021 under the title "Deutschland und China zwischen Kooperation und Konkurrenz".
Francsico Javier Munoz,
Global Head of Conduct and Reputational Risk, Compliance & Conduct,
Santander Corporate & Investment Banking
Biography
Javier Munoz will be speaking at CeFPro's ESG Europe Summit
Nosa Omoigui
CEO & Founder
Weave.AI
Biography
Nosa Omoigui is the CEO and Founder of Weave.AI. Prior to Weave.AI, he led machine learning and personalization teams at Amazon. Nosa also held a senior role at Microsoft Research (MSR). Nosa has a total of 23 granted patents and over 50 pending patents on various areas of technology, including AI.
Christopher Rich
General Counsel
Financial Markets Standards
Biography
Christopher Rich will be speaking at CeFPro's ESG Europe Summit
Simone Ruiz-Vergote
Global Head of ESG & Climate Policy
MSCI ESG Research
Biography
Simone Ruiz-Vergote is Executive Director, ESG & Climate Policy for MSCI ESG Research. She leads MSCI's engagement on ESG and climate-related regulatory initiatives, globally.
Her team is responsible for MSCI's thought leadership in this space and methodology development enabling MSCI clients to respond to regulations on sustainable finance. Simone is a member of the Consultative Working Group to ESMA's newly created Sustainability Standing Committee. She has over 15 years of experience working on sustainable finance and climate-related financial risks, both for the public and the private sector.
Simone has recently completed an executive MBA from Frankfurt School of Finance and Management and holds degrees in Economics (Lic.Oec.) from HEC Lausanne and European & International Politics (M.Sc.) from Edinburgh University. She is a certified Financial Risk Manager.
Varun Sarda,
Managing Director, Head of ESG Advisory, Corporate & Institutional Coverage,
Lloyds Banking Group
Biography
Varun leads the ESG Advisory team in the Corporates & Institutions franchise at Lloyds Banking Group. He has over 15 years' experience across roles in ESG ratings, sustainability and climate change consulting, in-house sustainability governance and implementation and the NGO sector.
Prior to joining Lloyds, Varun helped set up and led NatWest's ESG Advisory business. Before that Varun led NatWest Group's foray into integrated reporting and engagement with institutional investors on sustainability. He also led the Group's approach and response to various ESG ratings, benchmarks and performance measurement.
Varun has also previously worked in environment and social risk management covering sectors such as Oil & Gas and Power Generation, and he worked at two leading ESG ratings agencies (Innovest Strategic Value Advisors and EIRIS), both of which are now majority owned by MSCI and Moody's respectively.
Varun is a regular public speaker on sustainability in finance, and ESG stewardship. He has a Masters from the London School of Economics (LSE), and a Bachelors degree from Imperial College London.
Alexandre Tiesset
Head of ESG
SESAMm
Biography
Alexandre is Head of ESG at SESAMm, a French company providing NLP solutions to monitor risks and opportunities for investors and corporates with a broad data lake of 20 billion articles from 5 million sources in more than 100 languages. He holds a master's degree in Financial Analysis from IAE Lille (Institute of Business Administration). Alexandre previously worked as Associate Director, ESG Index Solutions at Moody's ESG solutions, previously known as Vigeo-Eiris, helping build index-based sustainable investment solutions on various thematic including national blue-chip indices
Evgeny Tyurin,
Head of ESG Finance and Corporate Bank FP&A and ESG Finance,
Deutsche Bank
Biography
Evgeny Tyurin is Head of ESG Finance and Corporate Bank Financial Planning & Analysis at Deutsche Bank. In this role he is responsible for sustainable finance reporting implementation across DB in view of upcoming regulatory requirements and on the back of DB's own ESG volume targets. In addition to that, he manages the end-to-end financial planning process within Corporate Bank and oversees the delivery of its financial targets throughout the year. Evgeny joined Deutsche Bank in 2011 and worked in a variety of functions including Treasury and CFO office since then.
Marije Wiersma
Manager
Zanders
Biography
Marije Wiersma is a Manager at Zanders in the field of financial risk management. She began her career at Zanders as an intern and has since worked on a range of advisory projects for banks, including risk appetite, stress testing, risk identification, model implementation, and model validation. For the past two years, Marije has focused on ESG and climate risk for financial institutions, providing support to banks on ESG risk identification & materiality assessments, climate scenarios for stress testing, and climate modelling. Marije is dedicated to working with clients to develop sustainable and resilient risk management strategies in response to emerging ESG and climate risks.
Jean-François Veron,
Managing Director, ESG and Credit Rating Advisory,
Société Générale
Biography
Jean-François is heading the Credit and ESG Rating Advisory practice in Paris.
He was previously a senior rating analyst at S&P, based successively in London, Paris and Madrid.
Prior to this, he worked as a consultant at Accenture and a project manager at Alstom and Schlumberger.
Jean-Francois holds an engineering degree of Sup'Aéro, an MBA of ESSEC and a post-graduate at ENA.
WHY SHOULD YOU ATTEND A CEFPRO CONFERENCE?




HEAR FROM PAST ATTENDEES AND SPEAKERS…
Interactive panel discussions are designed to include attendees by running a live Q&A throughout the session
Hear industry experts provide detailed insights on a range of vendor risk issues, challenges and opportunities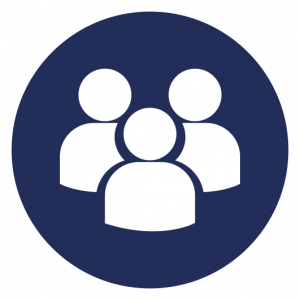 Networking opportunities including breakfast, lunch and refreshment breaks on both days, access to all streams and sessions.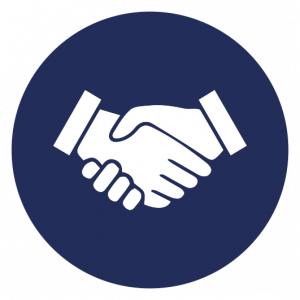 Continue discussions beyond the auditorium and interact with speakers and attendees after their session.
March 9, 2023
The views and opinions expressed in this article are those of the thought leader as an individual, and are not attributed to CeFPro or any particular
[…]
Biography
MSCI is a leading provider of critical decision support tools and services for the global investment community. With over 50 years of expertise in research, data and technology, we power better investment decisions by enabling clients to understand and analyze key drivers of risk and return and confidently build more effective portfolios. We create industry-leading research-enhanced solutions that clients use to gain insight into and improve transparency across the investment process.
To learn more, please visit msci.com  
Biography
d-fine is a European consulting firm focused on analytical and quantitative challenges and the development of sustainable technological solutions. The combination of over a thousand employees with a strong scientific background and many years of practical experience enables us to provide tailor-made, efficient and reliable solutions for more than two hundred clients from every sector of the economy.
Biography
ServiceNow (NYSE: NOW) makes the world work better for everyone. Our cloud‑based platform and solutions help digitize and unify organizations so that they can find smarter, faster, better ways to make work flow. So employees and customers can be more connected, more innovative, and more agile. And we can all create the future we imagine. The world works with ServiceNow™. For more information, visit: www.servicenow.com.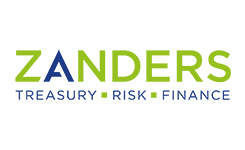 Biography
Zanders is an independent consultancy firm with a track record of innovation and success across the total spectrum of treasury, risk and finance. As a thought leader within these areas of expertise, Zanders combines thought leadership with a high-quality approach and client involvement 'from ideas to implementation'. The company currently has over 250 specialist treasury and risk consultants globally who work from offices in Europe, the US, Asia and the Middle East.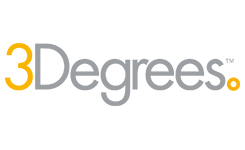 Biography
3Degrees is a leading global climate solutions provider and Certified B Corporation. Our work is driven by the need for urgent climate action, and has been for more than 20 years. We deliver a full suite of clean energy and decarbonisation solutions to help global Fortune 500 companies, utilities, and other organisations achieve their climate goals and address emissions in the fight against climate change. 3Degrees' international team brings a commitment to integrity and deep expertise in global climate strategy and implementation across scopes 1, 2, and 3 emissions, including net zero, environmental commodities, renewable energy and carbon project development, and transportation decarbonisation. We help develop and deploy impactful climate solutions that make good business sense and advance an equitable transition to the low-carbon future. Learn more at 3Degrees.com or follow us on LinkedInand Twitter.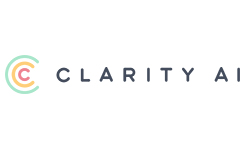 Biography
Clarity AI is a sustainability technology platform that uses machine learning and big data to deliver environmental and social insights to investors, organizations, and consumers. As of January 2023, Clarity AI's platform analyzes more than 70,000 companies, 360,000 funds, 198 countries, and 199 local governments – the broadest data coverage in the market with up to 13 times more than other leading players. Clarity AI delivers data and analytics for investing, corporate research, benchmarking, consumer ecommerce, and reporting. One way Clarity AI delivers on its mission to bring societal impact to markets is by ensuring its capabilities are delivered directly into clients' workflows through integrations with BlackRock – Aladdin, Refinitiv an LSEG business, BNP Manaos, Allfunds, and Simcorp.  Additionally, Clarity AI's sustainability insights also reach more than 150 million consumers on the Klarna platform. Clarity AI has offices in North America, Europe, and the Middle East, and its client network manages tens of trillions in assets.
Biography
Climate X's climate risk data and analytics platform, Spectra, is a multi-award-winning SaaS solution that helps organisations become more resilient to the impacts of climate change by quantifying the probability and severity of weather events decades before they happen. With the latest regulatory requirements in mind, firms around the world trust Spectra to provide explainable and understandable data to strengthen their climate financial risk disclosures and plans for ICAAP, stress testing, origination and TCFD reporting.
Spectra delivers location-specific risk ratings, EPC ratings for transition risk and climate-adjusted loss estimates between now and 2100 under multiple climate emission pathways via an easy-to-use SaaS platform or integrated API.
To learn more about Climate X and the work we do, visit our website for a personalised demonstration: https://www.climate-x.com
Biography
FactSet helps the financial community to see more, think bigger, and work better. Our digital platform and enterprise solutions deliver financial data, analytics and open technology globally. Clients across the buy-side and sell-side as well as wealth managers, private equity firms and corporations achieve more every day with our comprehensive and connected content, flexible next-generation workflow solutions, and client-centric specialized support. As a member of the S&P500, we are committed to sustainable growth and have repeatedly scored 100 on the Human Rights Campaign® Corporate Equality Index and been recognized amongst the Best Places to Work in 2023 by Glassdoor.
Biography
Weave.AI helps asset managers implement robust, proactive, transparent, and scalable ESG stewardship programs to increase shareholder value and to attract more investors. Weave.AI does this by applying AI and analytics to monitor, sift, and benchmark mountains of market data, portfolio data and non-traditional 'alternative' data, providing asset managers with new and deeper insights into specific companies, entire industries, sectors, portfolios, or supply-chains—at lightning speed and unlimited scale—thereby enabling greater stewardship, while lowering regulatory risk. Weave.AI also provides breakthrough technology to mitigate greenwashing, and to facilitate deeper and richer engagement with companies, regulators, asset owners, intermediaries, and other stakeholders.
SHARE YOUR THOUGHT LEADERSHIP
CONNECT WITH SENIOR LEADERS

CAN YOUR ORGANIZATION CONTRIBUTE?
Please contact the Center for Financial Professionals today to discuss how we can deliver your thought-leadership at the event, help you generate leads, and provide you with unique networking and branding opportunities. For more information on what we can offer, please contact chris.simou@cefpro.com or call us on +44 (0) 20 7164 6582 where a member of the team will be happy to tailor the right package for you.
8-14 Coopers Row
London
EC3N 2BQ
We have secured a preferential rate at the venue from 17-19 April prices start at £159 inc VAT, based on single occupancy, bed and breakfast. Double occupancy will be charged with £20.00 supplement fee.
To book a room please go to the webpage Leonardo Royal City or phone +44 (0) 870 4100 800 for the Reservations team quoting the block code LHCFPA170423
Can I present at the ESG Europe Summit?
Yes, the Center for Financial Professionals are happy to discuss speaking opportunities at the ESG Europe Summit. For further information on this please contact alice.kelly@cefpro.com or call us on +44 (0) 20 7164 6582.
Are there any rules on the dress code?
Business attire is requested. The Summit is a formal opportunity to network with like-minded professionals and to gain knowledge from the industry's finest risk management experts.
What is the cost and what is included in the registration fee?
We offer incentives for 'early bird' registrants of the Summit, as outlined on our pricing structure. Registration includes breakfast, refreshment breaks, lunches, the cocktail reception at the end of the day, full access to the sessions and exhibition area. Presentations from sessions are also available, subject to speaker approval.
Where can I find the Summit documentation and speaker presentations?
All registered attendees will receive an email with access to documentation and speaker presentations after the Summit* We will work with our presenters to include as many presentations as possible on our App during the Summit. *Please note that our speakers often have to gain permission from their relevant compliance departments to release their presentations. On rare occasions compliance may not allow presentations to be distributed.
Will breakfast, lunch and refreshment be provided?
Yes. As with all of our events the Center for Financial Professionals will be providing brilliant coffee, breakfast, lunch, refreshments, and smaller bites during the networking breaks.
Will there be opportunities to network with other attendees?
There are ample opportunities for networking and interaction throughout the Summit, such as
Breakfast, lunch and refreshment breaks
Cocktail reception at the end of the day (Subject to confirmation)
Q&A, panel discussions and audience participation technology available through the App
Are there opportunities to share my thought-leadership at the ESG Europe Summit?
Yes there are plenty of opportunities for the Center for Financial Professionals to share thought-leadership to the attendees of ESG Europe Summit and our wider risk professionals community. At the event we can distribute your material to the attendees, offer you an exhibition booth, and provide speaking opportunities so that you may enjoy a more prominent presence at the Summit. Visit the Sponsor tab for further information or contact sales@cefpro.com / +44 (0) 207 164 6582.
Are media partnerships available for the ESG Europe Summit?
Yes. As part of a media partnership we can offer a variety of options to increase the branding and awareness of your association, company, certificate, publication or media. We are flexible with what we can offer however we usually:
Provide a discounted rate to attend
Place your logo and profile on the Summit website
Place your logo on promotional content where applicable
Distribute your media/marketing at the Summit
Promote through social media channels
To discuss this further please contact Joseph.Taylor@cfp-events.com or call +44 (0)20 7164 6582
What can I do if I can't attend the event due to COVID-19?
If you are unable to attend the Summit due to national/COVID restrictions, CeFPro would be more than happy to offer you a refund, credit note or the option to transfer the ticket to a colleague who is able to attend.
Representing a financial institution or government body – (E.g. Bank, Insurance company, Asset Manager, Regulator)
Representing an information/service provider (E.g. Consultant, Vendor, Executive Search Firm, Law Firm)
* To qualify for the preferential 'early bird' rates, registration must be received by the close of the 'early bird' working day, and payment can be made at the time of registering, or up to a week after registration is made an invoice sent. CeFPro reserves the right to increase rates should payment be delayed significantly. Should a delegate register at a rate that is inaccurate, CeFPro reserves the right to issue an additional invoice for the outstanding amount. All prices are subject to UK VAT, currently at 20%