VENDOR & THIRD PARTY RISK EUROPE
15-16 June, 2023 | London
INFOSEC
Managing the increase of data breach risks through third parties with the usage of data sharing
HOLISTIC VIEW
Viewing suppliers aggregate across portfolios for a holistic view towards risk
RESILIENCE
Reviewing and managing the regulatory expectations on external services provide and driving resilience of supply chains
GEOPOLITICAL RISK
Pre-empting the impact of geopolitical risks on vendors and the emerging effects within the supply chain
EXIT PLANNING
Developing exit plans for material suppliers and testing planned and unplanned exits
NTH PARTY
Managing risk across supply chain and monitoring vulnerabilities beyond third parties
CYBER SECURITY
Managing risk and identifying vulnerabilities goes beyond a tick box exercise
ESG
Reviewing ESG frameworks for third parties and their considerations across the vendor lifecycle

Ameet Jugnauth
Director, Cyber Governance, Risk and Compliance
Capital One
Hasintha Gunawickrema
Chief Control Officer, Wealth & Personal Banking
HSBC
Joe Bakowski
Director of Procurement, Supplier Risk & Commercial Management
Metro Bank
Mike Day
Head of Group IT Procurement Third Party Management Programme
RSA Insurance
Rosalyn Aryee
Head of Outsourcing & TPRM and Operational Resilience
Santander Corporate & Investment Banking
Karen Robson
Chief Sourcing Officer
BNP Paribas
Berber Journée
Chief Corporate Governance Officer, Personal & Business Customers
Danske Bank
Desmond Campbell
Vice President, Compliance Oversight and Operational Risk
Barclays
Joanne Emmerson
Head of Third-Party Risk Management Oversight
NatWest
Gemma Stewart
Global Head of Vendor Management
Zurich Insurance Company
CAN YOUR ORGANIZATION CONTRIBUTE?
Please contact the Center for Financial Professionals today to discuss how we can deliver your thought-leadership at the event, help you generate leads, and provide you with unique networking and branding opportunities. For more information on what we can offer, please contact chris.simou@cefpro.com or call us on +44 (0) 203 994 6987 where a member of the team will be happy to tailor the right package for you.
.
8:00 Registration and breakfast
8:50 Chair's opening remarks
RESILIENCE – PANEL DISCUSSION
9:00 Reviewing regulatory expectations and driving resilience of supply chains
Session details 
Identifying important businesses and systems
Determining tolerance levels
Scenario testing to reflect emerging risks
Proactive and continuous monitoring
Regulatory approach to operational resilience
Managing geopolitical repercussions
Overlaps of third party risk and resilience requirements
Rosalyn Aryee, Head of Outsourcing & TPRM and Operational Resilience, Santander Corporate & Investment Banking
Sonia Sordini,  Head of Group Third Party Risk Management and Governance, QBE Insurance
Senior Executive, PA Consulting
Hasintha Gunawickrema, Chief Control Officer, Wealth & Personal Banking, HSBC
EXIT PLANNING
9:45 Reviewing current legislation for exit and stressed exit planning of third parties
Session details 
Updating exit plans

Prioritizing material and high risk third parties

Frequency of tests and testing exit plans
Practicality of running tests
Testing exit plans for a stressed exit scenario
Developing and testing enhanced exit plans
Understanding contingencies and alternative providers
Michelle Adu-Darko, VP TPRM and Outsourcing, Santander Corporate & Investment Bank
10:20 Morning refreshment break and networking
CONCENTRATION RISK
10:50 Approaches to measure and quantify concentration risk and translating to decision making
Session details 
Measurement strategies of concentration risk
Application of methodologies
Establishing an industry wide consensus
Determining risk appetite
Managing supply chain interlinkages
Identifying measurable tolerances
Inclusion of third party subcontractors
Establishing limits and thresholds for concentration risk
Reviewing EBA guidelines on concentration risk0
Mike Day, Head of Third Party Management, RSA Insurance
CRITICAL SUPPLIERS – PANEL DISCUSSION
11:25 Developing a consistent and standardized approach to criticality and materiality
Session details 
Defining criteria for definition of critical

Defining services and suppliers

Industry approaches to identifying criticality
Comparing industry and regulatory view of critical
Effective oversight of critical third parties
Managing concentration of critical suppliers
Determining level of scrutiny over critical third parties
Regulation of critical third parties
Due diligence on an ongoing basis
Karen Robson, Chief Sourcing Officer,  BNP Paribas
Anil Agarwal, Third Party Governance, BNY Mellon
Shabbir Tahasildar, Operational Risk Lead for Technology, Information Security and Third-Party Risk, Handelsbanken plc. (UK)
12:10 The business impacts of TPRM technology in 2023
Session details 
Process improvement reduction
Realising human capital potential
Maximising the value of data
Reducing hidden risk
Continuous monitoring assessment
Transitioning from survival to innovation
Brian Shaw, Director of Financial Services, Mirato
12:45 Lunch break and networking
AUTOMATION
1:45 How automation fixes the broken vendor risk process
Session details 
Managing vendors in an ever-changing regulatory environment
How due diligence can enable resilience outcomes
The evolution of due diligence: community approach and commoditising assessments
Rogier Binsbergen, Director, Commercial Lead EMEA,  KY3P® S&P Global
Eustathios Triantafellou, Commercial Director,  KY3P® S&P Global
CYBER SECURITY
2:20 How the approach to cyber security has altered in recent years
Session details 
Highlighting the complications of cyber to navigate a clear landscape
What questions should I ask or be prepared to answer?
What head start can we make in preparing the way to procure or deliver a service with cyber security in mind?
What new risks are coming our way and how can we prepare ourselves?
Senior Executive, Thomas Murray
2:55 Identifying vulnerabilities and managing risk beyond a tick box exercise
Session details 
Collecting real time intelligence
Partnering with suppliers to manage cyber risks
Enhancing cyber resilience
Moving to a holistic resilience position
Approaches to manage denial of service attacks
Continuous monitoring and control to alert of risks
Overlaps between data privacy and cyber requirements
Supplier assurance controls
Ameet Jugnauth, Director, Cyber Governance, Risk and Compliance, Capital One
3:30 Afternoon refreshment break and networking
INFOSEC – PANEL DISCUSSION
4:00 Managing increased risk of data breaches through third parties with increased data sharing
Session details 
Ensuring security of smaller vendors
Reviewing cybersecurity protection and maturity
Gaining visibility of entire supply chain
Moving ratings from declarative to evidence based
Ensuring maturity of vendor cybersecurity practices
Alignment of risk and procurement to gain visibility of supply chain
Ensuring effective handling and treatment of data
Understanding supply chain vulnerabilities beyond third parties
Risk assessing third party cybersecurity
Aditi Lalithraj, Head of UK Third Party Assurance, Capital One
Haydn Brooks, CEO, Risk Ledger
Matthew Browning, former Head of Cyber Oversight, Direct Line Group
Kishan Majitha, Executive Director, Cyber and Technology Controls, JP Morgan Chase
CYBER SECURITY
4:45 How to manage the cybersecurity footprint of an expanding network?
Session details 
The network cyber challenge: Third parties – the weakest link
A necessary cooperation: InfoSecurity, Procurement and Business collaboration on cyber risks mitigation
Why is an evidence-based assessment the only reliable way to evaluate your cyber risks?
Assessed? What's next? An efficient remediation process and scale up
Thibault Lapedagne, Cybersecurity Research Director, CyberVadis
5:20 Chair's closing remarks
5:30 End of day one and networking drinks reception
8:00 Registration and breakfast 
8:50 Chair's opening remarks
Day two moderator: Rogier Binsbergen, Director, Commercial Lead EMEA,  KY3P® S&P Global
PROCUREMENT
9:00 Aligning procurement and risks to ensure effective due diligence across vendor lifecycle
Session details 
Information security considerations at procurement stage
Ensuring cybersecurity checks at onboarding
ESG considerations during tender process
Managing onboarding within procurement framework
Enhancing third party risk and due diligence
Onboarding practices and due diligence
Ensuring robustness of due diligence processes
Gemma Stewart, Global Head of Vendor Management, Zurich Insurance Company 
STRATEGIC SUPPLIER MANAGEMENT
9:35 Journey to standardisation - optimising efficiency and maturation of strategic supplier management programs
Session details 
How can standards and regulations align?
The integrated acceptance of standard risk frameworks and diligence practices.
Achieving common set of set of third-party diligence and management.
Focus on cyber, ESG, and privacy standards
Guidance to program managers and risk professionals – so does and don't dos
Andrew Moyad, Chief Executive Officer, Shared Assessments
10:10 Morning refreshment break and networking
DUE DILIGENCE
10:40 Third-party management success secrets: mastering the art of due diligence and risk management
Session details 
The primary goals of successful TPRM and TPDD programs
The distinction between the two discipline areas
Details about the unique risk domains for both programs
How to align your TPRM and TPDD programs to achieve workflow efficiencies
Nikki Stoy, GRC Cloud Specialist, OneTrust
CONTINUOUS RESILIENCE
11:15 Carve through the noise by prioritizing the most critical security threats
Session details 
Identify threats to your security posture to make proactive, informed decisions

Stay one step ahead of threat actors with actionable insights

Prioritize remediation of critical threats using limited resources

Achieve continuous, outside-in visibility to reduce your cyber risk exposure

Optimize and automate third-party risk management

Consolidate and integrate vendor risk data into your existing security stack

Set KPIs, track ROI, and communicate clearly to stakeholders

Ruthlessly prioritize to keep your organization secure

Use your security posture to help make your organization the vendor of choice
Will Gray, Field Sales Director EMEA, SecurityScorecard
TECHNOLOGY & DATA
11:40 Leveraging data insights and technology capabilities to better understand supply chain risks
Session details 
Data integration and visualization tools for a holistic view
Gathering data beyond questionnaire responses
Collecting monitoring information
Leveraging data to represent true risks
Integrating technology into systems
Using third party tools to provide AI
Hannah Macdonald, Head of Procurement & Third Party Risk, Supplier Operations Lead, Monzo
12:25 Lunch break and networking
HOLISTIC VIEW
1:25 Viewing suppliers on aggregate across portfolio for a holistic view of risk
Session details 
Developing tangible actions off of data
Monitoring risks beyond cyber
Reviewing capabilities to manage end to end risk lifecycle
Providing board and senior management full visibility
Developing a centralized oversight function
Creation of oversight and ongoing monitoring
Gaining a full view of outsourced activities
Joanne Emmerson, Head of Third-Party Risk Management, NatWest
GEOPOLITICAL RISK – PANEL DISCUSSION
2:00 Pre-empting and managing the impact of geopolitical risks on vendors and supply chain
Session details 
Repercussions and ripple effect of Russia invasion of Ukraine
Identifying emerging risks
Monitoring instabilities globally
Energy crisis impact on supply chains

Increased financial health risks

Impact of European crises on supply chains
Long term repercussions from Covid-19
Alex Dorlandt, Head of Risk and Policy, Lloyds Banking Group
Merlin Linehan, Risk Manager, EBRD
2:45 Afternoon refreshment break and networking
NTH PARTY
3:15 Reviewing potential risks within supply chain ecosystem
Session details 
Contractual requirements for fourth party oversight
Mapping critical third parties and outsourcing
Expectations to map extended supply chain
Including contractual provisions for fourth parties
Developing controls at fourth party level
Reviewing cross sector best practice mapping supply chains
Auditability and onsite review requirements of material subcontractors
Desmond Campbell, Vice President, Compliance Oversight and Operational Risk, Barclays
ESG – PANEL DISCUSSION
3:50 Reviewing footprint of third parties and including ESG considerations across lifecycle
Session details 
Reducing carbon footprint across supply chain
Measuring carbon footprint in an intangible supply chain
Engaging third parties in ESG requirements

Meeting regulatory and internal expectations

Aligning supplier management process with ethical values
Application of metrics to small organizations
Applying leverage to large organizations
Anita Barber, Head of Third Party Management Services, HR, HSBC
Berber Journée, Chief Corporate Governance Officer, Personal & Business Customers, Danske Bank
Joe Bakowski, Director of Procurement, Supplier Risk & Commercial Management, Metro Bank
RELIANCE
4:35 Managing the increased use and reliance on external service providers
Session details 
Increased use of vendors as a result of Covid-19
Reliance on external services to enhance digitalization
Tracking data across vendors
Increased risk with increased reliance
Monitoring and oversight of non-critical vendors
Cybersecurity audit of all third parties
Aligning third parties with company strategy
Daniel Crease, former Managing Director, Third Party Risk Management and Operational Resilience, Deutsche Bank
5:10 Chair's closing remarks

5:20 End of Summit
Michelle Adu-Darko
VP TPRM and Outsourcing
Santander Corporate & Investment Bank
Rosalyn Aryee
Head of Outsourcing & TPRM and Operational Resilience
Santander Corporate & Investment Banking
Joe Bakowski
Director of Procurement, Supplier Risk & Commercial Management
Metro Bank
Biography
Ros Aryee is recognised as a thought leader on Operational Resilience and Third-Party Risk Management. Coming from an Engineering background, she has over 20 years' experience in defining and transforming governance frameworks to mitigate operational risks. Her career has spanned various financial organisations including the Bank of England, Lloyds Banking and Standard Chartered Bank where she has held senior management roles both locally and internationally across BCM, TPRM, IT SCM, Crisis Management, Operational Risk and Compliance.
In her current role, as an Executive Director at the Santander London branch, she heads up the TPRM & Outsourcing and Operational Resilience functions and is accountable for embedding a framework to meet both EU and UK regulatory expectations.
Ros is a Certified Third-Party Risk Professional and holds a BSc in Electrical and Electronic Engineering, and a post graduate diploma in BCM. Outside work she serves as a committee member on the City of London Police Advisory Group and on the steering board for the on the TPRM Shared Assessment PSC to support and provide thought leadership. She also works with local church groups in her community to mentor disadvantaged youth in the BAME Community.
Biography
Joe runs Procurement, Supplier Management and Supplier Risk for Metro Bank, having set up the team six years ago.  He has a broad range of previous experience across sectors including engineering, construction, consulting, education and design.

Anita Barber
Head of Third Party Management Services, HR
HSBC
Rogier Binsbergen
Director, Commercial Lead EMEA
KY3P® S&P Global
Haydn Brooks
CEO
Risk Ledger
Biography
I obtained a degree in Law with the dream to bring change, drive innovation and argue my views. After completing law school, I realised that was certainly not the career for me. I signed up to an internship programme in New York and worked on the world's largest trading floor – UBS Stamford Connecticut. This is where I found my passion for Banking. Following this I worked at Barclays, KPMG and joined HSBC 5 years ago. In these 5 years I have developed specialist knowledge in Vendor management with particular focus on Third Party Risk. The landscape for TPR is forever changing but what interests me the most is sustainability. We all have a huge role to play in achieving net zero targets, so within my capacity I am working to measure HSBC's supply chain carbon emissions. Alongside this, I am actively involved in a number of coaching and mentoring programmes and also run a Diversity and Inclusion working group.
Biography
Originally a big 4 cyber risk consultant Haydn experienced the day to issues that came with running a supply chain assurance programme. He found that current programmes actively caused clients and their suppliers' headaches. These pain points led him to found Risk Ledger. Risk Ledger is a technology platform that combines a security governance platform with a secure social network. In the last couple of years, Risk Ledger has gone from strength to strength, receiving 2.1 million in seed funding, winning the Cyber Den/Most Innovative Cyber Company Award and being named as one of Forbes' Tech Champions of 2022.
Matthew Browning
former Head of Cyber Oversight
Direct Line Group
Desmond Campbell
Vice President Compliance Oversight and Operational Risk
Barclays
Daniel Crease
former Managing Director, Third Party Risk Management and Operational Resilience
Deutsche Bank
Biography
Matthew joined Direct Line Group in 2016 as Head of IT Third Party Oversight
where he oversees activities of the Third Party Assurance and PCI Compliance teams. Third Party Assurance focusses on ensuring the operational resilience and security  of DLG's supply chain and the PCI Compliance team ensures DLG maintains daily compliance to PCI Data Security Standard and conducts the annual PCI DSS assessment.Previously Matthew was a Qualified Security Assessor at Gemserv Ltd, where, as Principal Consultant, he delivered Cyber Security consultancy and PCI assessments for merchants and service providers in a variety of industries.
Biography
An Alumni of De Monfort University & London Metropolitan University, Demond is a seasoned Third-Party Risk Management Lead as well as a specialist in Supplier Relationship Management. He has worked both in the Public and Private sectors gaining foundational experience at London Underground over a 17 year career. He has also worked for Deutsche Bank, HSBC and now with Barclays.
Biography
With over twenty years experience in procurement and supply chain within the Financial Services sector, Dan has successfully led the strategy, transformation and operation of third party risk management across three global banks in the last 14 years (Barclays, HSBC and Deutsche Bank). Now an advisory consultant on the topic, Dan continues to support both FS and non-FS clients with establishing sustainable solutions across both first and second lines of defence.
Mike Day 
Head of Third Party Management
RSA Insurance
Alex Dorlandt
Head of Risk & Policy
Lloyds Banking Group
Joanne Emmerson
Head of Third-Party Risk Management
NatWest
Biography
Mike is Head of UK&I Third Party Management at RSA Insurance. Joining in March 2017 to focus on identifying and unlocking global IT Procurement opportunities and increasing collaboration between regions on procurement initiatives, he moved into Third Party Management in 2019 to implement a new programme and has subsequently run the function since. Mike is currently running the TPMv2 project to enhance the processes and frameworks to meet the new regulatory requirementsPrevious to joining RSA Mike has held senior IT Procurement and Third Party Risk roles across a number of sectors, including roles at Zurich Insurance, EY, Morgan Stanley, Inmarsat and O2. He was the European lead for setting up the global Morgan Stanley Supplier Risk process in 2009/10Mike is married with three children but still finds time to enjoy playing football and cricket – the rest of his time is spent on family crowd control.
Biography
Alex is Head of Supply Chain Risk for Lloyds Banking Group (LBG), responsible for ensuring that the supplier onboarding & management frameworks drive effective risk management and regulatory compliance. Alex has worked with LBG for 10 years, and has over 20 year experience in Sourcing and Supply Chain Risk.
Biography
With over 20 years banking and risk management experience working across the financial industry, including Bank of Scotland, Barclays and currently with the NatWest Group, Joanne is an industry expert on all aspects of Third Party Risk Management and Outsourcing regulatory requirements. In her current role she is the Risk lead for NatWest on all outsourcing matters working with external and internal outsourcing central teams on their business strategy, processes and control environment to ensure they operate within the bank's risk appetite and meet regulatory expectations. As a purpose-led business NatWest fosters strong relationships with all key stakeholders across their supply chain.
Will Gray
Field Sales Director EMEA
SecurityScorecard
Hasintha Gunawickrema
Chief Control Officer, Wealth & Personal Banking
HSBC
Berber Journée
Chief Corporate Governance Officer, Personal & Business Customers
Danske Bank
Biography
Will Gray has 18 years experience in Security and Risk Management, primarily focused on bringing emerging technologies to market.
Having joined SecurityScorecard in 2018, when Cyber Risk Ratings was a nascent industry, he has seen a rapid rise in adoption of the concept which now underpins board reports, risk management discussions, supply chain security assessments and cyber insurance underwriting for 1000's of organisations globally.
Biography
Hasintha Gunawickrema is currently the Chief Control Officer for HSBC UK Wealth and Personal banking. Over her 17-year career in Financial Services, she has worked with markets across Europe and Asia. She is currently reading for an Executive Leadership program with Harvard Business School and is also a qualified accountant.
Hasintha has led large scale business, digital and culture transformational programs to deliver better customer outcomes, improve operational excellence and drive effective risk management.
Hasintha is passionate in coaching and mentoring and has a large mentee base across Europe and Asia. She is back in the UK after a successful stint in India as the COO for Wealth and Personal Banking for HSBC. During her time in India, Hasintha was engaged in supporting charities that are focused on educating less privileged girls.  She is passionate in supporting colleagues and customers who are disadvantaged due to their physical abilities, mental health challenges and neurodiversity. She is the Diversity and Inclusion Ability lead for Global Wealth and Personal Banking in HSBC.
Hasintha leads the 'Data driven risk management' agenda to support businesses deliver sustainable growth and meet customer needs effectively.
Ameet Jugnauth
Director, Cyber Governance, Risk and Compliance
Capital One
Aditi Lalithraj
Head of UK Third Party Assurance
Capital One
Thibault Lapedagne
Cybersecurity Research Director  
CyberVadis
Biography
Ameet Jugnauth is an experienced Cyber and Technology leader within the Financial Services sector. With over 15 years of experience across insurance and banking, Ameet has led global information security initiatives, large scale risk and control transformation programmes and recently led risk oversight for strategic transformation at a large banking group. Ameet joined Capital One in 2022 as the Cyber Governance and Risk Director, responsible for third party management, cyber risk and compliance, developing thought leadership across both UK and US teams. Appearing at events regularly in the UK and Europe, he shares his insights into resilience best practices, innovation and is a strong advocate for diversity and inclusion as a lever to organisational success.
Biography
Since CyberVadis creation Thibault Lapédagne has been at the heart of the cybersecurity assessment department. Having his professional background in consulting (Wavestone) he created the CyberVadis reference model and the processes to assess a company's cybersecurity performance. Today he manages an international team of cybersecurity experts responsible for all assessment operations. Thibault Lapédagne participates in cybersecurity events as a keynote speaker to raise awareness on the importance of third-party cybersecurity risk assessments and CyberVadis methodology.
Merlin Linehan
Risk Manager
EBRD
Hannah Macdonald
Head of Procurement &Third Party Risk, Supplier Operations Lead
Monzo
Kishan Majitha
Executive Director, Cyber and Technology Controls
JP Morgan Chase
Biography
Merlin Linehan is a Risk Manager at the European Bank for Reconstruction & Development (EBRD), working across Crisis management and business resilience. Merlin has supported the Bank through a number of major geopolitical and IT events including Covid, Ukraine and Log4j. Merlin is also a regular contributor to publications such as Frontera, PRMIA and Risk Screen and others covering geopolitics, risk and technology. He has also appeared in various media outlets including the FT, BBC and Global Capital commenting on China's global role and emerging markets
Andrew Moyad
Chief Executive Officer
Shared Assessments
Karen Robson
Chief Sourcing Officer
BNP Paribas
Brian Shaw
Director of Financial Services
Mirato
Biography
Andrew Moyad is the Chief Executive Officer of Shared Assessments.
Andrew is an accomplished leader and trailblazer in third party risk management. As a practitioner and a senior risk management executive, he has driven a culture of accountability and diligence in safeguarding information. Andrew has more than 25 years in risk management and information security. He has contributed greatly to the transformation and advancement of risk management as a strategic function that intersects with and helps guide all aspects of organizations.
Most recently, Andrew served as Senior Vice President, Vendor Risk Management at Blackstone, where he led a team of risk professionals responsible for overseeing all phases of the vendor lifecycle at the firm, including risk assessments, control diligence, contract reviews, financial checks, performance monitoring, issue tracking, and management reporting. Prior to Blackstone, he served as a director and global head of vendor risk management and BlackRock and Senior Vice President for Citigroup, where he was a Business Information Security Officer in Global Fixed Income and led third party risk assessments for several years.
Andrew holds a Bachelor of Arts Degree in Natural Sciences from Harvard University and a Master of Science Degree in Information Systems from the Stevens Institute of Technology.
Biography
Brian has worked in business process automation targeting risking and compliance for over 25 years, supporting hundreds of Fortune 500 and mid-market firms across all industries. Since 2011 Brian has focused on Third-Party Risk, Compliance and Performance Management for the Financial Services Industry, as well as Master Data Management and Know Your Customer (KYC) challenges. At Mirato, Brian serves as Director of Financial Services Sales, responsive for sales to financial services firms in North America and Europe.
Sonia Sordini
Head of Group Third Party Risk Management and Governance
QBE Insurance
Gemma Stewart
Global Head of Vendor Management
Zurich Insurance Company
Nikki Stoy
GRC Cloud Specialist
OneTrust
Biography
Gemma has worked in a variety of third-party management roles over 15 years including procurement transformation and IT portfolio management. Currently leading the group strategy for third party risk management which includes the risk policy, third party governance framework, and a GRC solution for automated risk management & reporting. Gemma and her team have spent the last 18mths implementing a globally consistent framework and system across 37 countries. A lean black belt with a passion for implementing efficient operating models and using IT solutions to simplify and automate third party risk management.
Shabbir Tahasildar
Operational Risk Lead for Technology, Information Security and Third-Party Risk
Handelsbanken plc. (UK)
Eustathios Triantafellou
Commercial Director
KY3P® S&P Global
Biography
Shabbir is an Operational Risk Control professional with a blend of Risk management and Digital Transformation experience. He currently leads the second line' oversight of Technology, Information Security Risk and Internal Controls Frameworks at Handesbanken plc and in the past he has worked with KPMG for close to 11 years in their Risk & Control Transformation practices across UK, India and Southern Africa. He is passionate about simplifying risk management and actively champions use of technology to enhance risk processes within the organisation using GRC and advanced technologies. Shabbir is an IT Engineer by qualification and holds professional certifications Certified in Operational Risk Management (CORM), Certified Information Systems Auditor (CISA), ISO 27001, Privacy Lead Auditor and PRINCE2 professional.
Biography
Eustathios is the Commercial Lead for KY3P data, framework and regulatory initiatives. He joined S&P Global from the Prudential Regulation Authority – part of the Bank of England where he was the Head of Integrated Operational Risk & Resilience in the Supervisory Risk Specialists Directorate.
He has experience in leading multidisciplinary teams across financial and operational resilience responsible for policy design, implementation and regulatory operationalisation, which includes the UK's Operational Resilience policy. In addition, Eustathios has led the PRA's risk modelling and analytics teams having developed the first concurrent stress test and having led numerous modelling and data initiatives for supervisory and financial stability purposes. Eustathios has in-depth exposure to regulation, central banking, retail and wholesale banking having worked in Europe and North America.
Eustathios holds an Executive MBA from the University of Exeter (UK), a Master's degree in Finance and Econometrics from Concordia University (Montreal, Canada) following an honours Economics Bachelor's degree from Carleton University (Ottawa, Canada).
Interactive panel discussions are designed to include attendees by running a live Q&A throughout the session
Hear industry experts provide detailed insights on a range of vendor risk issues, challenges and opportunities
 Networking opportunities including breakfast, lunch and refreshment breaks on both days, access to all streams and sessions.
Continue discussions beyond the auditorium and interact with speakers and attendees after their session.
September 28, 2022
The views and opinions expressed in this article are those of the thought leader as an individual, and are not attributed to CeFPro or any particular
[…]
Biography
S&P Global (NYSE: SPGI) provides essential intelligence. We enable governments, businesses and individuals with the right data, expertise and connected technology so that they can make decisions with conviction. From helping our customers assess new investments to guiding them through ESG and energy transition across supply chains, we unlock new opportunities, solve challenges and accelerate progress for the world.
We are widely sought after by many of the world's leading organizations to provide credit ratings, benchmarks, analytics and workflow solutions in the global capital, commodity and automotive markets. With every one of our offerings, we help the world's leading organizations plan for tomorrow, today. For more information, visit www.spglobal.com.
Biography
The Most Reliable Security Ratings
Manage your third party risk worldwide with evidence-based assessments
CyberVadis is a cost-effective and scalable solution for third party cybersecurity risk assessments. Our methodology maps to all major international compliance standards including NIST Cybersecurity, ISO 27001, GDPR and several business specific frameworks. Our solution combines the speed of automation with the accuracy and effectiveness of a team of infosecurity experts, providing evidence-based assessments.
Biography
Mirato's TPRM intelligence platform elevates existing TPRM programs and tools by streamlining an entire operation's data into one smart platform. Using natural language processing (NLP) and advanced artificial intelligence (AI), Mirato validates and enriches this data, turning it into actionable insights. What was previously multi-destination, manual-intensive labor is now replaced by the Mirato platform and is easily managed from one dashboard. This saves time and money (up to 60% of assessment cost) while increasing an organization's ability to mitigate risk in an ever-evolving risk landscape.
Biography
SecurityScorecard is the global leader in cybersecurity ratings and the only service with millions of organizations continuously rated. Our mission is to make the world a safer place by transforming the way organizations understand, improve, and communicate cybersecurity risk to their boards, employees, and vendors.
SecurityScorecard's patented rating technology is used by thousands of organizations for enterprise cyber risk management, third-party risk management, board reporting, cyber insurance underwriting, and regulatory oversight to meet compliance mandates; making all organizations more resilient by allowing them to easily find and fix cybersecurity risks across their externally facing digital-footprint.
SecurityScorecard is the only provider of instant risk ratings that automatically map to vendor cybersecurity questionnaires and the largest ecosystem of integrations, providing a true 360-degree view of risk. But we don't stop there. Through a customer-centric, solution-based commitment to our partners, we are transforming the digital landscape building a path toward resilience.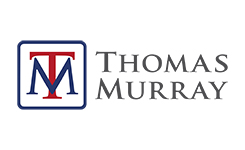 Biography
Thomas Murray is a Global Risk Intelligence company that works with banks, funds, financial market infrastructures and major corporates in every sector to reduce their global risk exposure. It is a leading provider of Risk, Due Diligence and Cyber Security services, and is the only comprehensive solution for post-trade risk for the global banking and fund management industries.
Biography
Climate X's climate risk data and analytics platform, Spectra, is a multi-award-winning SaaS solution that helps organisations become more resilient to the impacts of climate change by quantifying the probability and severity of weather events decades before they happen. With the latest regulatory requirements in mind, firms around the world trust Spectra to provide explainable and understandable data to strengthen their climate financial risk disclosures and plans for ICAAP, stress testing, origination and TCFD reporting.
Spectra delivers location-specific risk ratings, EPC ratings for transition risk and climate-adjusted loss estimates between now and 2100 under multiple climate emission pathways via an easy-to-use SaaS platform or integrated API.
To learn more about Climate X and the work we do, visit our website for a personalised demonstration: https://www.climate-x.com
Biography
'We believe in the power of ingenuity to build a positive human future.
This idea unites and inspires us as we partner with passionate, forward-thinking leaders. We combine innovative thinking and breakthrough technologies, delivering end-to-end innovation. Our clients adapt and transform, and together we achieve enduring results.'
More here in our 'about us' page: Bringing Ingenuity to Life. | PA Consulting
Biography
Did you know 60% of organisations have suffered a security breach through a third party? It's understandable – the traditional processes are broken. Organisations face a burden of ineffective, inefficient admin. 'Point in time' cybersecurity assessments make for poor-quality data that goes out of date fast, offering little protection. Risk Ledger helps organisations get their cybersecurity risk assessment tasks done in hours, not days and scale their supplier coverage from 5% to 95% so they can spot more vulnerabilities at just 10% of the cost.
The NHS used Risk Ledger to identify a situation where several third-party suppliers were all dependent on the same fourth-party supplier. They then worked with those third parties to first understand that risk, and then take action to mitigate it.
With help from insights like this, many of our customers have improved their supplier contracts. Interested in learning more? Visit https://riskledger.com/.
Biography
iNFRont Magazine is a unique publication providing regular insight on the operational and non-financial risk (NFR) sector. Featuring contributions provided by leading industry figures and experts from around the world, iNFRont Magazine touches on the most critical themes and challenges currently affecting financial professionals.
Available to download for free.
Biography
CeFPro Connect aims to connect industry experts through thought leadership content and timely news, written for the industry, by the industry. Gain unlimited access to CeFPro's unparalleled library of resources including iNFRont Magazine, market intelligence reports, filmed presentations, insights Q&A's, and much more.
Sign up for free.
SHARE YOUR THOUGHT LEADERSHIP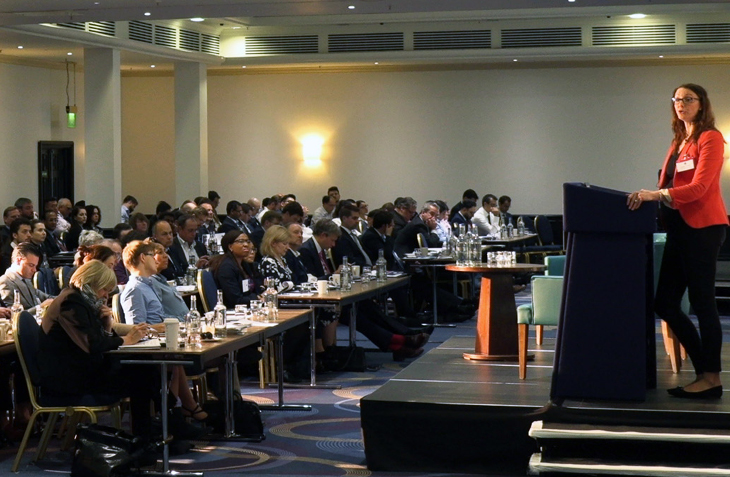 CONNECT WITH SENIOR LEADERS
CAN YOUR ORGANIZATION CONTRIBUTE?
Please contact the Center for Financial Professionals today to discuss how we can deliver your thought-leadership at the event, help you generate leads, and provide you with unique networking and branding opportunities. For more information on what we can offer, please contact chris.simou@cefpro.com or call us on +44 (0) 203 994 6987 where a member of the team will be happy to tailor the right package for you.
45 Prescot Street
London
E1 8GP
We have secured a preferential rate at the venue from £292.00 inc VAT, based on single occupancy room only, double occupancy will be charged with £20.00 supplement fee. To book a room please go to the webpage Leonardo Royal Tower Bridge or phone (+44 (0) 870 4100 800) for the Reservations team quoting the block code LHCFPA140623.
Can I present at the Vendor & Third Party Risk Europe Summit?
Yes, the Center for Financial Professionals are happy to discuss speaking opportunities at the Vendor & Third Party Risk Europe Summit. For further information on this please contact alice.kelly@cefpro.com or call us on +44 (0) 20 7164 6582.
Are there any rules on the dress code?
Business attire is requested. The Summit is a formal opportunity to network with like-minded professionals and to gain knowledge from the industry's finest risk management experts.
What is the cost and what is included in the registration fee?
We offer incentives for 'early bird' registrants of the Summit, as outlined on our pricing structure. Registration includes breakfast, refreshment breaks, lunches, the cocktail reception at the end of the day, full access to the sessions and exhibition area. Presentations from sessions are also available, subject to speaker approval.
Where can I find the Summit documentation and speaker presentations?
All registered attendees will receive an email with access to documentation and speaker presentations after the Summit* We will work with our presenters to include as many presentations as possible on our App during the Summit. *Please note that our speakers often have to gain permission from their relevant compliance departments to release their presentations. On rare occasions compliance may not allow presentations to be distributed.
Will breakfast, lunch and refreshment be provided?
Yes. As with all of our events the Center for Financial Professionals will be providing brilliant coffee, breakfast, lunch, refreshments, and smaller bites during the networking breaks.
Will there be opportunities to network with other attendees?
There are ample opportunities for networking and interaction throughout the Summit, such as
Breakfast, lunch and refreshment breaks

Cocktail reception at the end of the day (Subject to confirmation)

Q&A, panel discussions and audience participation technology available through the App
Are there opportunities to share my thought-leadership at the Vendor & Third Party Risk Europe Summit?
Yes there are plenty of opportunities for the Center for Financial Professionals to share thought-leadership to the attendees of Vendor & Third Party Risk Europe Summit and our wider risk professionals community. At the event we can distribute your material to the attendees, offer you an exhibition booth, and provide speaking opportunities so that you may enjoy a more prominent presence at the Summit. Visit the Sponsor tab for further information or contact sales@cefpro.com / +44 (0) 207 164 6582.
Are media partnerships available for the Vendor & Third Party Risk Europe Summit?
Yes. As part of a media partnership we can offer a variety of options to increase the branding and awareness of your association, company, certificate, publication or media. We are flexible with what we can offer however we usually:
Provide a discounted rate to attend
Place your logo and profile on the Summit website
Place your logo on promotional content where applicable
Distribute your media/marketing at the Summit
Promote through social media channels
To discuss this further please contact Joseph.taylor@cfp-events.com or call +44 (0)20 7164 6582
What can I do if I can't attend the event due to COVID-19?
If you are unable to attend the Summit due to national/COVID restrictions, CeFPro would be more than happy to offer you a refund, credit note or the option to transfer the ticket to a colleague who is able to attend.
Representing a financial institution or government body – (E.g. Bank, Insurance company, Asset Manager, Regulator)
£499*
Save £500
Before March 31
£599*
Save £400
Before April 28
£699*
Save £300
Before May 26
Representing an information/service provider (E.g. Consultant, Vendor, Executive Search Firm, Law Firm)
£1,299
Save £500
Before March 31
£1,399
Save £400
Before April 28
£1,499
Save £300
Before May 26
*Prices do not include VAT
*To qualify for the preferential 'early bird' rates, registration must be received by the close of the 'early bird' working day, and payment can be made at the time of registering, or up to a week after registration is made an invoice sent. CeFPro reserves the right to increase rates should payment be delayed significantly. Should a delegate register at a rate that is inaccurate, CeFPro reserves the right to issue an additional invoice for the outstanding amount.

Covid Assurance Policy 
If you are unable to attend the Summit due to national/Covid restrictions, CeFPro would be more than happy to offer you a refund, credit note or the option to transfer the ticket to a colleague who is able to attend.
DOWNLOAD PDF REGISTRATION FORM
Simply email us with your
Full name
Job title
Company & address
Contact number
Email: marketing@cefpro.com
Call us on +44 (0) 20 7164 6582
If you were interested in Vendor & Third Party Risk Europe, take a look at some of our related themes…
iNFRont Magazine is CeFPro's unique bi-monthly industry publication. Featuring contributions from practitioners around the world as they address the most critical themes and challenges to take over the operational/non-financial risk sector, forward plan your next move with iNFRont.
Free to download, find out more.
As the operational and non-financial risk arena continues to rapidly evolve, expand, and gain significance, Non-Financial Risk (NFR) Leaders strives to provide risk professionals with insights, support, and benchmarks to guide them through the changing risk landscape.
NFR Leaders collates the knowledge of nearly 1,000 non-financial risk professionals to provide a 'voice of the market'. Critical themes addressed within the report include the top non-financial risks, areas attracting the greatest investment, the extent of the Covid-19 pandemic's impact, and much more.
Find out more about NFR Leaders.