Customer Experience and Digital Banking

 
November TBC 2023 | London
CUSTOMER EXPERIENCE & BEHAVIOR
Understanding the evolution of customer expectations and behavior and how to balance convenience with security
DIGITIZATION & DIGITAL BANKING
Creating a more holistic end to end journey for customers through digitization transformation
METAVERSE OPPORTUNITIES
Addressing the implications and opportunities of the metaverse across financial services
AI & MACHINE LEARNING
Understanding regulatory requirements for AI and machine learning and how it can help enhance customer experience
OPEN BANKING
Reviewing the opportunities of open banking and how it can enhance customer experience through APIs
PAYMENTS
Assessing digital payment methods and the movement towards to a real time payment environment
DATA
Streamlining a digital environment with the use of data insights and analytic capabilities
FINTECH & MICROSERVICES
Leveraging the integration of fintech and microservices to provide a seamless consumer experience
Tibor Bartels
Head of Transaction Services Americas
ING
Anish Shah
Managing Director, Head of Product and Digital
BNY Mellon
Richard Booth
Senior Director, Blockchain & Digital Asset Banking
Western Alliance Bank

Alex Yang 
Director, Connected Banking
Bank of America
Jonas Vernon Ng
COO Laurel Road, a division of KeyBank
KeyBank
Matthaeus Sielecki (PhD)
 Cash Management Solutions Director
Deutsche Bank
Allan Rayson
EVP, CTO, Chief Innovation Officer
Encore Bank
John Stewart,
Global Head of Commercialization,
Bank of America 





CAN YOUR ORGANIZATION CONTRIBUTE?
Please contact the Center for Financial Professionals today to discuss how we can deliver your thought-leadership at the event, help you generate leads, and provide you with unique networking and branding opportunities. For more information on what we can offer, please contact chris.simou@cefpro.com or call us on +1 888 677 7007 ext. 207 where a member of the team will be happy to tailor the right package for you.
.

Jonathan Alloy
Vice President, Design Thinking 
Credit Suisse
Tibor Bartels
Head of Transaction Services Americas
ING
Richard Booth,
Senior Director, Blockchain & Digital Asset Banking,
Western Alliance Bank
Biography
Jonathan Alloy is a transformative, innovative, and inclusive business and technology leader in New York, with a record of delivering compelling digital products for Credit Suisse as VP Design Thinking, Wells Fargo as VP Technology and Innovation, and DuPont as Marketing and Strategy Manager. He serves as Justice of the Peace in Connecticut, holds an MBA from the University of Michigan, and is completing a Master's in International Relations at Harvard University.
Biography
Tibor Bartels heads-up the ING Transaction Services department for the Americas region. He is responsible for Payments and Cash Management solutions, Liquidity Management, Working Capital optimization and Traditional Trade solutions.
Starting 2016, Tibor moved to NY to build an on-the-ground presence for Transaction Services in the region. Currently he leads a team of product specialists that have in-depth discussions with America's based multinationals on how to improve their daily banking set-up.
Tibor has been with ING for over 16 years and started his career as a trainee and worked in various departments of the bank. In 2007, Tibor joined the Transaction Services department with regional responsibility for the United States. Currently he is a considered to be a specialist for treasury optimization and market trends in Europe and has been regularly been interviewed by sector magazines.
Biography
Richard Booth is senior director for Western Alliance Bank's Blockchain & Digital Assets group, where he serves clients and provides compliance expertise in this emerging area.
Mr. Booth joined Western Alliance as an accomplished financial professional specializing in adapting risk and compliance for innovative banking programs. Before joining Western Alliance, he held senior-level compliance officer positions with UBS, and Signature Bank.
He holds a BA degree from Seton Hall University and completed the Stonier Graduate School of Banking and Leadership Certificate program at the University of Pennsylvania-Wharton. In addition, he has earned Certified Regulatory Compliance Manager (CRCM) and Certified Anti- Money Laundering Specialist (CAMS) designations.
Stephen Gannon 
Partner 
Davis Wright Tremaine LLP
Avi Greenfield
VP of Product Management, CXM 
Quadient
Abhishek Kodi
VP, Principal Business Architect (AI/ML)
BNY Mellon
Biography
Steve is a financial services industry leader who has previously served as a senior legal executive at Citizens Financial Group, Capital One Financial Corporation, and Wachovia Securities. He has spent the last two decades as an advisor on the highest levels of strategic decision-making for several of the country's largest financial institutions.
Steve previously served as the general counsel of Citizens Financial Group, the nation's 12th largest retail and commercial bank, where he served on the executive committee and directed all legal, corporate governance, corporate transactions, government relations, regulatory relations, and litigation functions for the company.
He advises the banking industry on regulatory and strategic matters ranging from public policy and corporate governance to litigation, compliance, and administrative actions. He also focuses on helping the industry adapt to and stay on top of the burgeoning FinTech and digital asset spaces, about which he speaks and writes frequently.
Biography
Avi Greenfield has over 20 years of experience in using technology solutions to build business value, with a focus on customer communications and content strategy and delivery. He joined Quadient in 2019 and leads the portfolio vision and roadmap for Quadient CXM. He and his team are responsible for making sure Inspire software and SaaS solutions meet the needs of businesses for managing omnichannel communications to improve customer experiences and engagement across key journeys in financial services and other markets. He has worked in product management, business development, and analyst roles with companies including OpenText, SundaySky, HP, and Doculabs.
Ruchi is also a featured speaker on American Banker Thought Leadership Series as well as other recognized industry Panels. She is also part of "Women in Product" at Facebook as well "Women in ID" and "Women in Fintech". She believes in giving back to the community, supporting diversity, and advancing women's careers.
Biography
Abhishek Kodi is a Principal, Business Architect who specialises in Artificial intelligence and Machine Learning. At BNY his systemic goals are to drive digital & AI first culture across multiple business functions, dominancantly in Clearance & Collateral Technology, Credit Services, etc.  He and his team closely collaborates with business and technology teams to create novel solutions for deterministic and nondeterministic problems that balance business strategy against state of the art AI technology. His pursuit of democratised AI-ML capabilities and risk averse system design aims to build data driven culture through citizen data scientists and aligning with business outcomes with utmost focus on  trust and adoption
Konstantin Konstantinovsky
Senior Vice President
IDB Bank
Michael Ivie
Managing Partner, Head of Financial Services Consulting
Phyton Consulting
Jim Maimone
SVP, Payments Solutions Consultant
Citizens Bank
Biography
Konstantin is a Senior Vice President at Israel Discount Bank of New York, where he is the Head of Strategic Projects. Konstantin has over two decades of experience in Change Management and Program Management. An accomplished Change Management Professional with experience in leading large scale transformational programs for Audit, Regulatory, Operations, Front Office and Finance areas of various Investment Banks and Financial Services firms. Held a number of executive leadership roles, focusing on Core Banking Platform migrations, Customer Experience, Strategy, Process Improvement and Operational Excellence, Cognitive Technologies Implementation, Data Management and Quality, Regulatory Initiatives and Wealth Management Operations.
Konstantin received an MS in Accounting, from NYU Stern School of Business, and MBA in Finance, from Fordham University. He has also published articles on Artificial Intelligence and has been an invited speaker at several Financial Industry events.
Biography
Michael is a Managing Partner at Phyton Consulting, a specialized professional services firm that empowers data intensive businesses with subject-matter leadership and execution-focused delivery capabilities. Michael has over a decade of experience in Finance, Risk, Data Management, and Technology in both public and private sectors. His diverse background working across the enterprise and in numerous change management roles for many of the world's leading financial institutions has helped him develop a unique perspective on how these organizations function and how to navigate a changing business, technical, and regulatory landscape.
Michael received an MS in Finance and an MBA in Risk Management & Insurance from Georgia State University's J. Mack Robinson College of Business. He earned a Professional Risk Manager (PRM) certification from PRMIA, Basel Compliance Professional designation from BCPA, Project Management Professional (PMP) credential from PMI, and numerous professional industry licenses and data/IT certifications.
Biography
Jim Maimone, CTP, SVP, Senior Payment Hub Product Manager, has over 25 years of commercial payments experience in a variety of roles from ACH to Integrated Payables to Commercial Cards, and now Real Time Payments. Jim is currently responsible for developing and implementing payments strategies to help clients achieve the benefits of Invoice-to-Pay solutions. A graduate of UMass Boston, Jim holds a BA in Economics and a MS in Finance from Boston College. Jim resides in Stoneham, MA and enjoys coaching and playing ice hockey.
Mayank Mishra
former Managing Director, Global Head Digital Channels
Citi
Kristen Mountford
Executive Director, Private Bank Digital,
JP Morgan Chase
Saurav Mukherjee
Vice President, Corporate Treasury
Goldman Sachs
Biography
Mayank Mishra is a highly respected Payments and Digital Leader with extensive knowledge of Institutional Banking and experience in building products at scale. He has held global leadership positions with large financial institutions; directed Bank's strategy and has a proven track record of monetizing the investments with impact.
Mayank Mishra is fintech friendly; successfully collaborating and curating them and serves on some of the fintech advisory boards.
Biography
Kristen Mountford is an Executive Director with J.P. Morgan's Private Bank Digital team.  She leads a group of innovative product managers responsible for the vision, strategy, and execution of the the Investments and Solutions digital capabilities for advisors and clients.
Kristen's career spans more than 25 years in Banking and Financial Services, where she has been focused on the digitalization of experience for both institutional and wealth management channels.   Her expertise lies in building technology to empower engagement between internal employees and external clients.
Kristen resides at the Jersey Shore with her husband and two daughters and has a passion for college football, especially the Fightin' Irish of Notre Dame.
Biography
Saurav has 17 years of experience in digitally transforming Financial Institutions. He is currently Vice President, Corporate Treasury at Goldman Sachs. Previously he led business transformation initiatives in Citibank and BNY Mellon. Saurav is a certified Project Management Professional and Financial Risk Manager. He holds an MS in Business Analytics from NYU Stern School of Business, an MBA in Marketing from Asian Institute of Management, Manila, and an Engineering degree in Computer Science from India. Saurav is a Board member at the International Institute of Business Analysis and a review member at Harvard Business Review. He has been invited as a panel speaker/reviewer at NYU, UPenn, etc. Currently, he resides in New Jersey with his wife.
Miguel Navarro
Executive Technology Leader and Patented Inventor
Curt Queyrouze
President 
Coastal Bank, Coastal Financial Corporation
Allan Rayson
EVP, CTO, Chief Innovation Officer
Encore Bank
Biography
Born and raised in Philippines, I first started developing in the 5th Grade, thanks to Ramon (my brother) for teaching me Turbo Pascal to create our first game together. From there, he started teaching me Visual Basic and PowerBuilder. Moved to the US in 2001 and from there, I started learning C++, Java, JavaScript, HTML, CSS, etc.  When Apple announced that people will be able to develop and publish their own Mobile Apps, I downloaded XCode and got my hands dirty with Objective-C and then Swift. I started NMigMa Entertainment and created a few apps for both iOS and Android because it was fun and started monetizing my love for End to End Mobile app Development and Product Management. My past role in TD Bank was the Head of Voice and Emerging Platforms and currently a Business Technology Executive, Conversational AI External Delivery in KeyBank. Outside of work, I am swimming in everything Conversational AI and Web3 (more NFTs and metaverse) while I experience as much awesome times with my family.
Biography
Curt Queyrouze joined Coastal Community Bank in 2022 and currently serves as the President. Mr. Queyrouze has a background with expertise in credit, risk management, and financial technology.
Prior to joining Coastal Community Bank, he was most recently President and CEO of TAB Bank, UT, and brings an extensive background in managing a community bank and fintech partnerships through BaaS. During his tenure at TAB Bank, the $1.2 billion bank leveraged investments in a data platform, API stack, and agile development to transform the wholly digital Bank into a market leader.
In addition to TAB Bank, his career includes a variety of leadership roles at banks ranging from top-ten and regionals to community institutions, and as Chief Operating Officer of a fintech company.
Mr. Queyrouze holds a degree in Accounting from Louisiana State University and is active in his community and banking industry organizations.
Biography
Allan is an accomplished banker and leader with a twenty year track record as a commercial banker and market executive in the commercial banking and specialty finance space. Allan is also former CEO and Co- Founder of PaidUp, a financial technology company designed to support youth sports clubs. Allan and his co-founders launched the startup in Austin, TX where they supported youth sports clubs across the domestic U.S. Applying what he has learned in FinTech and banking, Allan is now Chief Innovation Officer and Chief Technology Officer at an entrepreneurial bank called @encorebank.
After earning his undergraduate marketing degree, Allan earned his MBA from Texas Tech University in 2000. In 2014, Allan also earned his Certified Private Wealth Advisor designation through the Investment Management Consultants Association ("IMCA") and the University of Chicago's Booth School of Business.
Austin, TX is home to Allan along with his three active boys, Will, Alex and Sam who enjoy spending time together outdoors; wake surfing, boating, cycling, and enjoying live music.
Joe Rodriguez
Managing Director, Financial Services
Cloudera
Anish Shah
Managing Director, Head of Product and Digital
BNY Mellon
Matthaeus Sielecki (PhD), 
Cash Management Solutions Director
Deutsche Bank
Biography
Joe Rodriguez leads Cloudera's Financial Services industry vertical and is responsible for helping to drive the growth of Cloudera's Financial Services business globally.  Before joining Cloudera, he advised the private equity community on fintech investments.  Prior to that, he was with Morgan Stanley where he was the COO of Operations IT and Head of Transformation.
Joe has led organizational successes repeatedly, guiding global business strategy with established and emerging technologies to achieve maximum operational impacts with minimum resource expenditures.  He has held senior executive roles within IT at the Federal Reserve, Bank of America, Merrill Lynch, HSBC, Credit Suisse, JP Morgan as well as management consulting with Cap Gemini.  Additionally, he has also worked as the CTO and COO in a start-up incubator.
Biography
Anish leads product and digital for BNYMellon's Wealth Management and Asset Management businesses. He is responsible for enhancing the client, advisor and internal stakeholder experiences to drive deeper relationships, increased efficiencies and reduced risk
Previously, Anish was Partner and co-head of the wealth, asset management and insurance practice at Marakon. Prior to Marakon, he held multiple leadership roles at E*TRADE Financial. As Head of Customer Engagement at E*TRADE, Anish led acquisition, cross-sell and retention efforts for E*TRADE's 4 million customers. Further, he led the customer experience function for the firm, focused on improving digital and live customer experience across critical touchpoints. Before joining E*TRADE, Anish was a Principal in the Financial Services practice at Booz & Company (now Strategy& PwC), with a focus on Wealth Management and Capital Markets
Anish holds an MBA in Strategy and Finance from NYU's Stern School of Business; an MS in Mechanical Engineering from UCLA; and a BS in Engineering from Delhi University
Biography
Matt is a Director in the Cash Management Business of Deutsche Bank in New York, where he heads the Structuring function. In his role, he is responsible for advising corporate clients on treasury transformation, solutioning and incubating new growth opportunities from digital transformation. In his functions, Matt is leads the business development of DB's new platform business and marketplace payment solution globally,
Matt is an experienced industry expert in the international payments and FinTech space and has worked for Deutsche Bank since 2003, where he has carried out a number of leadership roles in various departments across technology, business development, sales, working capital advisory and product development internationally.
Matt holds an MA in Business Administration and Technology and a PhD in economics.
John Stewart,
Global Head of Commercialization
Bank of America 
Jonas Vernon Ng
COO Laurel Road, a division of KeyBank
KeyBank
Marika Vilen
Senior Vice President, Platform Commercialization, Global Identity and Fraud
Experian
Biography
John Stewart is the Global Head of Product & Client Commercialization for Bank of America Global.  John is responsible for developing and leading commercialization programs that increase client engagement, product adoption and revenue for Global Transaction Services across payments, FX, receipts, corporate cards, liquidity management, trade and supply chain finance.   In this role John leads digital content and experience management programs that transform client engagement and drive sales efficiency and effectiveness by delivering personalized content to prospects and clients.
Prior to this role, John held leadership roles in marketing, corporate strategy and operations for BNY Mellon, Thomson Reuters, Citigroup and State Street.
Biography
Jonas Ng currently serves as COO for Laurel Road, KeyBank's fast-growing Fintech subsidiary. In this role, he leads acquisition, onboarding, credit/underwriting, risk management, quality control, and sales/servicing.
Previously, Jonas served as Head of Commercial Digital for KeyBank, driving strategic direction of digital properties/capabilities for KeyBank's Commercial and Payments businesses. He also ran the Financial Wellness Product and Strategy Teams, bringing Financial Wellness to market for KeyBank's Consumer Bank.
Prior to KeyBank, Jonas worked at Nationwide, Discover, Enova Financial, MBNA, and seven start-ups and consulting boutiques. He has had leadership roles in Marketing, Product, Finance, Operations, Strategy, Business Development, Mergers & Acquisitions, Application Development, and Innovation.
Biography
Marika has been at Experian since April 2019 as Senior Vice President, Platform Commercialization, Global Identity and Fraud. She leads a team who is responsible for partnerships for the Identity and Fraud business globally and additionally her team looks after commercial strategy for Identity & Fraud product portfolio.
During Marika's extensive experience in Financial Services, she has created numerous high-profile partnerships and multi-million dollar content and software licensing partnerships.
Marika holds a master's degree in marketing from Nottingham Business School and also a bachelor's degree with Honours from Stirling University.

Fulco Werner
Director Transaction Services
ING
Alex Yang
Director, Connected Banking
Bank of America
Biography
Fulco Werner works as a Director in ING's Transaction Services team for the Americas region, based in New York. He manages a large corporate client portfolio of Industrial, Services and Technology, Media and Telecom names.
Fulco started his career in 2002 at ABN AMRO Bank's Global Transaction Services business. He joined ING in 2015 after having spent time with ABN AMRO, RBS and Rabobank in various cash management and relationship management roles. Early 2019, Fulco moved to ING's New York office.
In his role, Fulco advises corporate treasuries on cash and liquidity management, working capital optimization and traditional trade solutions. He addresses key treasury themes and market trends such as the impact of changing regulation, fraud, technology and innovation, thereby helping his clients to pursue a digital treasury agenda.
Biography
Alex Yang is responsible for the CashPro API client community, GTS' open banking strategy, and CashPro Connectivity and data transmission security. He and others focus on how they can best deliver commercial banking data and services to clients and their technical service providers in real time. He serves on the board of the Afinis organization, and enjoys collaborating on the topic of API standardisation.
Alex has spent his entire career in GTS product management. He has been responsible for global payments and foreign exchange, EDI and ISO XML services, invoice presentment and biller gateways, and ERP and Treasury Management System integration.
WHY SHOULD YOU ATTEND CUSTOMER EXPERIENCE AND DIGITAL BANKING USA?
Interactive panel discussions are designed to include attendees by running a live Q&A throughout the session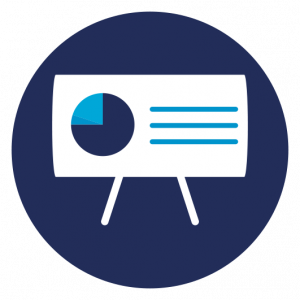 Hear industry experts provide detailed insights on a range of vendor risk issues, challenges and opportunities
Networking opportunities including breakfast, lunch and refreshment breaks on both days, access to all streams and sessions.
Continue discussions beyond the auditorium and interact with speakers and attendees after their session.
January 4, 2023
The views and opinions expressed in this article are those of the thought leader as an individual, and are not attributed to CeFPro or any particular
[…]
Biography
iNFRont Magazine is a unique publication providing regular insight on the operational and non-financial risk (NFR) sector. Featuring contributions provided by leading industry figures and experts from around the world, iNFRont Magazine touches on the most critical themes and challenges currently affecting financial professionals.
Available to download for free.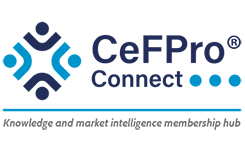 Biography
CeFPro Connect aims to connect industry experts through thought leadership content and timely news, written for the industry, by the industry. Gain unlimited access to CeFPro's unparalleled library of resources including iNFRont Magazine, market intelligence reports, filmed presentations, insights Q&A's, and much more.
Sign up for free.
SHARE YOUR THOUGHT LEADERSHIP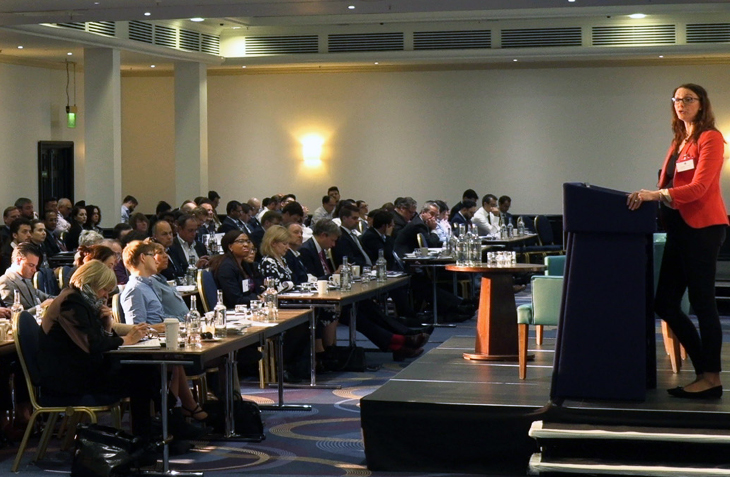 CONNECT WITH SENIOR LEADERS
CAN YOUR ORGANIZATION CONTRIBUTE?
Please contact the Center for Financial Professionals today to discuss how we can deliver your thought-leadership at the event, help you generate leads, and provide you with unique networking and branding opportunities. For more information on what we can offer, please contact chris.simou@cefpro.com or call us on +1 888 677 7007 ext. 207 where a member of the team will be happy to tailor the right package for you.
Can I present at the Customer Experience and Digital Banking Europe Summit?
Yes, the Center for Financial Professionals are happy to discuss speaking opportunities at the Customer Experience and Digital Banking Europe Summit. For further information on this please contact alice.kelly@cefpro.com or call us on +1 888 677 7007.
Are there any rules on the dress code?
Business attire is requested. The Summit is a formal opportunity to network with like-minded professionals and to gain knowledge from the industry's finest risk management experts.
What is the cost and what is included in the registration fee?
We offer incentives for 'early bird' registrants of the Summit, as outlined on our pricing structure. Registration includes breakfast, refreshment breaks, lunches, the cocktail reception at the end of the day, full access to the sessions and exhibition area. Presentations from the sessions are also available, subject to speaker approval.
Where can I find the Summit documentation and speaker presentations?
All registered attendees will receive an email with access to documentation and speaker presentations after the Congress*. We will work with our presenters to include as many presentations as possible on our App during the Congress.
* Please note that our speakers often have to gain permission from their relevant compliance departments to release their presentations. On rare occasions compliance may not allow presentations to be distributed.
Will breakfast, lunch and refreshment be provided?
Yes. As with all of our events, the Center for Financial Professionals will be providing brilliant coffee, breakfast, lunch, refreshments, and smaller bites during the networking breaks.
Will there be opportunities to network with other attendees?
There are ample opportunities for networking and interaction throughout the Summit, such as:
Breakfast, lunch and refreshment breaks
Cocktail reception at the end of the day (subject to confirmation)
Q&A, panel discussions and audience participation technology
Are there opportunities to share my thought-leadership at the Customer Experience and Digital Banking USA Congress?
Yes there are plenty of opportunities for the Center for Financial Professionals to share thought-leadership to the attendees of Customer Experience and Digital Banking USA Congress and our wider risk professionals community. At the event we can distribute your material to the attendees, offer you an exhibition booth, and provide speaking opportunities so that you may enjoy a more prominent presence at the Congress. Visit the Sponsor tab for further information or contact sales@cefpro.com / +1 888 677 7007
Are media partnerships available for the Customer Experience and Digital Banking USA Congress?
Yes. As part of a media partnership we can offer a variety of options to increase the branding and awareness of your association, company, certificate, publication or media. We are flexible with what we can offer, however we usually:
Provide a discounted rate to attend
Place your logo and profile on the Summit website
Place your logo on promotional content where applicable
Distribute your media/marketing at the Summit
Promote through social media channels
To discuss this further please contact Joseph@cefpro.com or call +1 888 677 7007.
What can I do if I can't attend the event due to Covid-19?
If you are unable to attend the Summit due to national/Covid restrictions, CeFPro would be more than happy to offer you a refund, credit note or the option to transfer the ticket to a colleague who is able to attend.
Are CPE Credits available?
Yes, CPE Credits are available for the Customer Experience and Digital Banking Europe Congress.
Representing a financial institution or government body – (e.g. Bank, Insurance company, Asset manager, Regulator)
Representing an information/service provider (E.g. Consultant, Vendor, Executive Search Firm, Law Firm)
To qualify for the preferential rates above, registration must be received by the close of business of the specific end date for each rate. Payment can be made at the time of registering, or up to a week after an invoice has been sent. CeFPro reserves the right to increase rates should payment be delayed significantly. Should a delegate register at a rate that is inaccurate, CeFPro reserves the right to issue an additional invoice for the outstanding amount.
Covid Assurance Policy
If you are unable to attend the Summit due to national/Covid restrictions, CeFPro would be more than happy to offer you a refund, credit note or the option to transfer the ticket to a colleague who is able to attend.
DOWNLOAD PDF REGISTRATION FORM
Simply email us with your
Full name
Job title
Company & address
Contact number
Call us on +1 888 677 7007

If you were interested in Customer Experience and Digital Banking USA take a look at some of our related themes…
As the operational and non-financial risk arena continues to rapidly evolve, expand, and gain significance, Non-Financial Risk (NFR) Leaders strives to provide risk professionals with insights, support, and benchmarks to guide them through the changing risk landscape.
NFR Leaders collates the knowledge of nearly 1,000 non-financial risk professionals to provide a 'voice of the market'. Critical themes addressed within the report include the top non-financial risks, areas attracting the greatest investment, the extent of the Covid-19 pandemic's impact, and much more.
Find out more about NFR Leaders.