Exploring new complexities in the fraud and financial crime landscape and best practices to stay ahead
Fraud & Financial Crime USA
5th Annual | TBC, 2023 | New York City
PANDEMIC STIMULUS
Reviewing long term impact of increased fraudulent claims on government stimulus
TRANSACTION MONITORING
Reviewing transaction monitoring techniques to enhance insight and detection
BUSINESS EMAIL COMPROMISE
Prevention tactics and safeguards to educate and mitigate risk of business email compromise attempts
SCAMS
Reviewing different types of scam tactics and mitigation techniques to stay ahead
AML ACT
Reviewing final standards under AML Act and impact to financial institutions
SANCTIONS
Reviewing the evolving sanctions regime and compliance with latest mandates evolving sanctions regime
DIGITAL BANKING
Acceleration of online activity as a result of Covid-19 and moving to business as usual
IDENTITY THEFT
Managing increased attempts in fraudulent applications and identity theft to protect customers
Evan Weitz
Managing Director, International Controls Executive
Wells Fargo
Nicole De Bello
Anti-Money Laundering Counsel, Executive Director
Morgan Stanley
Jason Samuels
Special Agent
Homeland Security Investigations
Mark Elkommos
VP, Financial Crime Compliance Monitoring & Testing Manager
SMBC
Sabeena Liconte
Deputy Chief Operating Officer, Chief Legal Counsel
BOC International (USA) Holdings Inc., member of Bank of China Group
Richard Paskis
Director, US Financial Intelligence Unit
BMO Financial Group
Victor Lessoff
Managing Director, Head of Internal Investigations
TIAA
Patrick Killeen
Unit Chief – International Corruption Unit
FBI
Bharat Sadula
Director AML/ATF and Sanctions Audit; Global Head of Transaction Monitoring 
Scotiabank
James Cousins
Head, US Sanctions Program Management & OFAC Reporting
Standard Chartered Bank
CAN YOUR ORGANIZATION CONTRIBUTE?
Please contact the Center for Financial Professionals today to discuss how we can deliver your thought-leadership at the event, help you generate leads, and provide you with unique networking and branding opportunities. For more information on what we can offer, please contact chris.simou@cefpro.com or call us on +1 888 677 7007 where a member of the team will be happy to tailor the right package for you.
.
Stas Alforov
Director of Research & Development
Gemini Advisory
Biography
Stas Alforov is the Director of Research and Development at Gemini Advisory; in this role, he identifies and improves ways of monitoring asset portfolio exposure and effectively assists financial institutions in mitigating payment card fraud. Stas started his cyber career at the National Cyber Forensic Training Alliance (NCFTA) as part of the Cyber Financial program. He focused on identifying Eastern European threats to the payments industry, monitored and identified money mule networks, and led the US participation in the Airline Action Days operations for several years.
Dr Henry Balani
Global Head of Industry & Regulatory Affairs
Encompass
Biography
Dr Henry Balani is a financial services executive with over 25 years' experience in the regulatory technology and consulting industries.  In his current role as Global Head of Industry & Regulatory Affairs, he oversees relationships with Industry Analysts and Regulatory Agencies with a focus on raising Encompass' profile as a leader in addressing financial crime through Regulatory Technology (RegTech) solutions.  He was formerly Head of Delivery Services at Encompass, where he was responsible for client related delivery activities.  In his previous role as Global Head of Strategic Affairs at Accuity (now Lexis Nexis Risk Solutions), he advised banks, money services businesses and financial technology firms on implementing compliance solutions related to anti-money laundering (AML), KYC and OFAC sanctions interdiction processes and solutions.  While at Accuity, he was also Head of Innovation where he introduced AML sanction screening solutions for the banking and trade industries.  He provided oversight for Accuity's Compliance Group that included Product Management and Professional Services related to all Regulatory Compliance solutions. Before joining Accuity, Dr. Balani managed consulting practices for some of the largest professional services organizations in the world, including Accenture, IBM and Pegasystems.  Dr. Balani's career began with PriceWaterhouse Coopers in their Advisory Consulting practice.
Dr Balani speaks at major regulatory compliance conferences globally.   He has advised US government agencies on the operational impact of AML and OFAC regulations in the financial services industry as well as acting as a consultant to several international government agencies including the IMF and the World Bank.  Apart from providing expertise in identifying money laundering through traditional channels, Dr Balani has provided guidance on emerging money laundering channels including Trade Finance, Crypto currency, Real Estate, and High value assets.  He has conducted panel sessions with senior OFAC, US and EU government officials as well as provided input into the development of the fifth EU AML Directive.
In his capacity as an academic, Dr Balani lectures, and publishes research related to the impact of AML penalties and regulations on banking sector valuations in the US and Europe.  Previously published papers included identifying the impact of introducing AML regulations on banking sector valuations; the impact of faster payments on AML compliance; and measuring trade-based money laundering in Asia to name a few.  He is adjunct Professor of Law at Case Western Reserve Law School where he instructs compliance officers and regulators in developing effective compliance programs in the banking sector and adjunct Professor of Business and Northern Illinois University where he teaches international management.
Dr. Balani holds a Doctorate in Business Administration from the University of Wisconsin, an MBA from Northern Illinois University and BS in Economics, International Trade and Development from the London School of Economics.  He has previously held certifications as a Certified Anti-Money Laundering Specialist (CAMS) from the Association of Certified Anti-Money Laundering Specialist (ACAMS) and a Project Management Professional (PMP) from the Project Management Institute.
Ken Behan
Vicepresident of Sales
SYSTRAN
Biography
Ken is the VP of Sales and Marketing where he leads SYSTRAN's Americas sales team to help companies grow profitably whilst overcoming the language barrier of global commerce. He is a proud Irishman, 4th generation Dublin'r, and passionate about the mighty Leeds United.
Cheryl Chiodi
Director of Solution Marketing
ABBYY
Biography
Cheryl Chiodi is Director of Solution Marketing for Financial Services at ABBYY. She is responsible for helping financial services institutions gain more context and insight from their content and processes so they can drive significant impact where it matters most: customer experience, regulatory compliance, operational excellence, and competitive advantage. Informed by engagement with customers, partners, and analysts, she is focused on enabling businesses to achieve true business transformation by leveraging the latest AI, machine learning, and other intelligent automation solutions.
Andrew Davies
Vice President, Global Market Strategy, Financial Crime Risk Management
Fiserv
Biography
Andrew Davies is vice president, global market strategy, Financial Crime Risk Management solutions. In this role, he works with Fiserv customers around the world to design and deploy effective risk management solutions to mitigate financial crime risks with particular focus on compliance, money laundering and fraud. He is also responsible for seeking new markets and applications for Fiserv's financial crime detection and prevention solutions.
Davies joined Fiserv in 2007 through the acquisition of NetEconomy. He has worked in the software industry for more than twenty five years supporting many of the world's largest financial institutions, both private and public. Davies' experience covers real-time payments, front-office trading, risk mitigation of financial crime risk, settlement risk, and more.
Davies previously worked for Logica and Nomura, the Japanese bank, in the London prior to moving to the US. He worked on many diverse programs including secure UK Government projects, distribution systems, trading systems, derivatives pricing projects and SWIFT connectivity for payment systems. Since moving to the United States, he has concentrated on financial crime detection systems and has worked with a variety of institutions to deploy such systems including the Federal Reserve Bank of New York, the Continuous Linked Settlement Bank, ING, ABN AMRO, Manulife Financial, Guardian Life, Deutsche Bank and the Bank of Tokyo-Mitsubishi among others.
Davies studied Pure Mathematics and Computer Science at the University of Wales. He is a Certified Anti-Money Laundering Specialist and has worked with customers in the Americas, Europe, the Middle East, Africa and Asia. He is a respected industry speaker having presented at SIBOS, ABA events, CBA events, numerous webinars, and he is a frequent writer on industry issues and has contributed to articles in the American Banker, Credit Union Journal, finextra.com, PYMNTS.com among other publications and websites.
Harold Davis
FBI Detailee to FinCEN
FBI
Biography
SSA Harold Davis entered on duty as a Special Agent of the FBI in May 1999.  From 1999 through 2012, SSA Davis was assigned to the FBI Phoenix Field Office working international terrorism investigations and a variety of white-collar crime violations including investment, securities, bank, mortgage, and healthcare fraud.
In 2012, SSA Davis was promoted to FBI Headquarters and assigned to the Asset Forfeiture and Money Laundering Unit.  SSA Davis served as the FBI's primary asset forfeiture program manager while also supporting all 56 field offices on complex fraud and money laundering matters.
In July 2016, SSA Davis was assigned to Supervise the Financial Crimes Squad in New Orleans and led a squad of investigators, analysts, and forensic accountants working significant financial crime and money laundering investigations.
In June 2019, SSA Davis served as a Supervisor in the FBI's Cyber Division, Mission Critical Engagement Unit in Washington, DC.  SSA Davis was responsible for liaison with the public and private sector on emerging and persistent cyber threats.
Since 2021, SSA Davis has been assigned as the FBI Detailee to FinCEN.  SSA Davis coordinates and provides input to FinCEN on BSA regulations, disseminations, as well as de-confliction to domestic and foreign agencies.
Nicole De Bello
Anti-Money Laundering Counsel, Executive Director
Morgan Stanley
Biography
Nicole is an Executive Director and Anti-Money Laundering Counsel in the Global Financial Crimes group at Morgan Stanley.  In her role, Nicole advises on various financial crimes related issues, including compliance with and interpretation of the Bank Secrecy Act and the Money Laundering Control Act across all of Morgan Stanley's lines of business.  Prior to joining Morgan Stanley, Nicole was senior counsel in the litigation department at GE Capital and before that worked in private practice as a white-collar criminal defense attorney at Lowenstein Sandler LLP and Dickstein Shapiro LLP.
Chris DePow
Senior Advisor for Financial Institution Regulation & Compliance
Elliptic
Biography
Chris DePow, is the Senior Advisor for Financial Institution Regulation and Compliance at Elliptic. Chris is an expert in the development and application of compliance policies related to virtual assets and virtual asset service providers. He is a licensed attorney and an experienced blockchain regulatory expert. Prior to his role at Elliptic, Chris was a Compliance Officer at a large multinational financial institution, where he focused on financial crime in the FinTech space.
Michael Gorman
Product Manager, Banking Services
mthree
Biography
Michael Gorman is Product Manager for Banking Services at mthree. In that capacity, he has global responsibility for the development and delivery of mthree's Banking Services product, including Financial Crime in the US, Europe and Australia. A lawyer by trade, Michael previously ran a global consulting division for a public company where he worked at crossroad of technology and business change. He has worked in financial services advisory for over a decade, working with clients across three continents. As a lawyer-technologist, he believes effecting change is better than imposing it.
Matthew Holly
Senior Manager, Internal Investigations – Fraud Intelligence Unit
TIAA
Biography
Matthew Holly joined TIAA in 2013 and currently serves as the Senior Manager of Fraud Intelligence within the Internal Investigations Team. He has 21 years of experience in the financial services industry with over 15 years in fraud investigations, proactive detection and data analysis. His career includes the investigation of internal and external frauds including Ponzi-schemes, stranger owned life insurance, conflicts of interest, elder abuse, and countless others.
Matthew earned a degree in Finance from the University of Scranton and a Masters of Business Administration (MBA) in Financial Management from Pace University. He is a Certified Fraud Examiner (CFE) and a FINRA registered representative.
Julian Horky
Head of Risk Controlling
Berenberg Capital Markets
Biography
Julian oversees Berenberg Capital Markets' risk management program as the Head of Risk Controlling. Berenberg is a multinational full-service investment bank founded in 1590 with a significant presence in New York. Prior to returning to the industry, he consulted large financial institutions around the globe with a focus on Western Europe and North America. His financial and tech skills made him a trusted advisor across treasury, finance, ALM, and risk departments and a frequent speaker at industry events.
Michael Ivie
Managing Partner, Head of Financial Services Consulting
Phyton Consulting
Biography
Michael is a Managing Partner at Phyton Consulting, a specialized professional services firm that empowers data intensive businesses with subject-matter leadership and execution-focused delivery capabilities. Michael has over a decade of experience in Finance, Risk, Data Management, and Technology in both public and private sectors. His diverse background working across the enterprise and in numerous change management roles for many of the world's leading financial institutions has helped him develop a unique perspective on how these organizations function and how to navigate a changing business, technical, and regulatory landscape.

Michael received an MS in Finance and an MBA in Risk Management & Insurance from Georgia State University's J. Mack Robinson College of Business. He earned a Professional Risk Manager (PRM) certification from PRMIA, Basel Compliance Professional designation from BCPA, Project Management Professional (PMP) credential from PMI, and numerous professional industry licenses and data/IT certifications.
Ken Jones
Senior Managing Director
FTI Consulting
Biography
Ken Jones' federal law enforcement career spanned more than 20 years and included a wide variety of global risk management, investigative, compliance, security and leadership experiences. His work includes fraud-related areas and criminal and corporate investigative expertise and expert witness testimony. Mr. Jones has helped many global corporations develop or improve their Financial Crime (AML, FIU, Fraud, ABC, Sanctions) compliance, risk assessment and investigative programs. He has managed AML investigations, fraud risk management and investigations, the financial intelligence unit and he was the cyber/cyber-fraud crisis incident manager for the Americas Region at UBS.
Lester Joseph
Head, Global Financial Crimes Intelligence Group
Wells Fargo
Biography
Lester Joseph is the Head of the Global Financial Crimes Intelligence Group at Wells Fargo & Company.  The primary mission of this Group is to provide intelligence on money laundering activity and financial crime trends to all parts of the enterprise.  He joined Wells Fargo in March 2010. Mr. Joseph worked for the United States Department of Justice from 1984 to February 2010.  From 2002-2010, he was the Principal Deputy Chief of the Asset Forfeiture and Money Laundering Section (AFMLS).  During his tenure in AFMLS, the Section played a major role in several noteworthy money laundering investigations and prosecutions involving major financial institutions.
Nicolas Khouri
Deputy BSA Officer
Ally
Biography
Nicolas Khouri is currently the Deputy AML/BSA Officer at Ally Bank responsible for leading the execution of key BSA/AML program components such as risk assessments, governance and business line oversight.
Prior to that Nicolas was the Senior Compliance Director at Ally Bank overseeing AML Investigations. As part of his role, Nicolas manages a team that handles all AML investigations, SAR filings and all law enforcement requests and coordination. Prior to that Nicolas was a Senior Audit Director with Ally Bank overseeing all of Compliance and Legal.
Nicolas has over 20 years of financial institutions and investment banking auditing and compliance experience focusing mainly on AML and International Operations. Nicolas holds an MBA in Finance and International Business from the George Washington University and is a certified anti-money laundering specialist (CAMS) since 2006. Nicolas has been an invited speaker and/or panelist at several national conferences on AML and auditing including Association of Certified Anti-Money Laundering Specialists (ACAMS), American Bankers Association (ABA), Florida International Banking Association (FIBA), The Institute of Internal Auditors (IIA) and the Financial Markets Association (FMA).
Patrick Killeen
Unit Chief – International Corruption Unit
FBI
Biography
Supervisory Special Agent Patrick Killeen.
Employed as Special Agent and Supervisory Special Agent since 2003
Investigated cases involving International Transnational Organized Criminal Enterprises, Money Laundering, International Corruption
Staffed in multiple FBI divisions, including Detroit, New York, and FBI Headquarters (Washington DC)
Bachelor of Science degree in Accounting, Master's degree in Business Administration.
Victor Lessoff
Managing Director, Head of Internal Investigations
TIAA
Biography
Victor Lessoff is the Head of Internal Investigations for TIAA, a fortune 100 financial service company providing pension, banking, brokerage, asset management and life insurance services to the non-profit sector. Prior to his present position, Mr. Lessoff was the Director of Technology at Internal Revenue Service, Criminal Investigation (IRS-CI). Mr. Lessoff also held a number of other positions in IRS-CI including Special Agent in Charge and Financial Crime Director. Mr. Lessoff is a CPA, CFE and CAMS.  He holds bachelor's degree in Accounting from the University of Delaware as well as a MBA from the University of Buffalo.
Sabeena Liconte
Deputy Chief Operating Officer, Chief Legal Counsel
BOC International (USA) Holdings Inc., member of Bank of China Group
Biography
Sabeena Ahmed Liconte serves as Deputy Chief Operating Officer and Chief Legal Officer to the investment banking division of Bank of China International –  BOC International (USA) Holdings Inc. ("BOCI US Holdings") and its two subsidiaries, BOCI Commodities & Futures (USA) LLC, a registered futures commission merchant and CME Group Inc. clearing member, and BOC International (USA) Inc., a registered broker-dealer and member of FINRA (collectively, "BOCI").
Prior to joining BOCI, Sabeena's previous professional experience included Futures & Derivatives Counsel to E*TRADE Financial Corp., including E*TRADE Clearing Corp. and E*TRADE Securities Corp.; the Office of General Counsel at Merrill Lynch Pierce Fenner & Smith Incorporated, the Division of Enforcement at the Financial Industry Regulatory Authority, the Bank of New York Mellon's Legal Division and the Securities Fraud Prosecution division of the Attorney General's Office for the State of New Jersey.
Sabeena is a licensed attorney with a Juris Doctor from the St. John's University School of Law. She also completed a visiting year at Fordham University School of Law. In addition to her law degree, she holds a Master of Arts in International Relations from Columbia University and, paying homage to her Canadian roots, a Bachelor of Arts in Criminology and Political Science from the University of Toronto.
She also serves as a board member and Secretary to Bank of China International's US holding company, BOCI US Holdings; board member of the Center for Financial Professionals FinTech Advisory Group; Diversity Chair of the American Bar Association's Business Law Committee – Futures and Derivatives Law Subcommittee, and committee member of the New York City Bar Association's Foreign and Comparative Law Committee and Derivatives and Futures Committee.
Ed Longridge
Head of Financial Crimes
Phyton Consulting
Biography
Edward is the Managing Director and Head of the Financial Crimes Consulting Practice at Phyton Consulting, a boutique consulting firm headquartered in New York with offices in London, Toronto, Charlotte, Atlanta, and Tampa.
Prior to joining Phyton, Edward was Head of the Financial Crimes Practice at Bates Group, a US-based management consuting firm. Prior to becoming a consultant, Edward was the Chief AML and Sanctions Officer at Oppenheimer & Co. Inc., where he redesigned and implemented the AML Program following the SEC and FinCEN low-priced securities and AML enforcement action in 2015. Prior to Oppenheimer, Edward was the Regional Lead of Citigroup's OneKYC Program for Mexico and Latin America regions. Prior to Citigroup, Edward was the Head of AML Compliance for the PWM Americas region of Deutsche Bank. Before moving to New York in 2007, Edward worked in London for Morgan Stanley and Salomon Smith Barney.
Robert Maddox
Partner
Bradley Arant Boult Cummings LLP
Biography
Robert Maddox represents banks and financial institutions across the United States. His work involved representing clients before the CFPB, DOJ, EOUST, OCC, FRB, HUD, SEC and multiple state regulatory agencies, including banking, finance and insurance agencies. Robert has worked with both legal and business managers for numerous clients to draft and outline procedures in response to pending or new legislation. Robert is a thought leader on the CARES Act and related state laws regarding mortgage forbearances, deferrals and other loss mitigation options, as well as foreclosure and eviction moratoriums. Additionally, Robert has handled matters both at the pre-litigation and initial complaint filing phase as well as being employed during discovery, to depose expert witnesses and at the pre-trial phase to assist the current counsel.
Bryant Moravek
Director of AML & Sanctions Compliance, Risk Advisory Services
Kaufman Rossin
Biography
B.J. Moravek is a Director of AML & Sanctions Compliance in Kaufman Rossin's risk advisory services group, where he applies his expertise to assist clients with complex Bank Secrecy Act and Anti-Money Laundering (BSA/AML) and sanctions compliance, as well as investigative matters.
He brings over 30 years of experience in banking, regulatory compliance, and financial crimes investigation. He is a federally designated expert in BSA and most recently served as a Senior Bank Examiner with the Office of The Comptroller of the Currency (OCC) in Washington, D.C. specializing in BSA/AML and Sanctions compliance. Prior to that, BJ served as a Senior Special Agent within the Office of Enforcement at the Financial Crimes Enforcement Network (FinCEN). He completed a twenty-year career as a Supervisory Special Agent with the United States Secret Service and served as a Senior Advisor to United States Senator Alfonse D'Amato, Chairman of the Senate Banking Committee.
Additionally, he has served as a BSA/AML/OFAC Compliance Officer for several large complex multi-national financial institutions during his career. B.J. directs BSA/AML consulting engagements including transaction look-backs, risk assessments, independent testing of compliance, and model validations and calibrations.
B.J. is a Certified Global Sanctions Specialist.
Shannon Murphy
Senior Investigator, Internal Investigations – Fraud Intelligence Unit
TIAA
Biography
Shannon Murphy currently serves as a Senior Investigator of Fraud Intelligence within the TIAA Internal Investigations Team. Her 10 years of experience in the financial services industry, keen intuition, and innate ability to trace information gives her a distinct advantage when performing investigations, forensic data analysis and detection efforts. Her career has yielded skills in business valuation, forensic accounting, internal audit, and most recently investigation & detection. Shannon earned a Bachelor of Business Administration with a concentration in Accountancy from Baruch College and is currently pursuing a Masters of Business Administration (MBA) from Penn State University.
Sudharshan Narva
Director, Data Analytics Internal Audit
TIAA
Biography
Sudharshan Narva is a seasoned data analytics leader with more than 22 years of experience in building end to end data driven solutions to combat fraud, waste and abuse. Narva worked in large healthcare organizations such as Cigna, Blue Cross Blue Shield, Aetna-CVS, Pfizer etc., where he led and managed risk based proactive data driven initiatives to identify and target fraud, waste and abuse. Among the solutions Narva and his team operationalized were outlier & anomaly detection, behavioral fraud segmentation, control effectiveness measurement and predicting future fraud.
Narva presently leads TIAA's Internal Audit Data Analytic team  to support Internal Audits & Investigations and is leading an initiative to move the division from sample based audits/investigations to risk based full population testing & automation.
Narva is Industrial & Production Engineer, MBA major in Operations Research and Methods and CFE.
Kathleen Peters
Chief Innovation Officer
Experian
Biography
Kathleen Peters leads innovation and business strategy for Decision Analytics in North America in her current role as Chief Innovation Officer.
Kathleen Peters and her team are continuously looking for new ways to define product strategies, road maps and priorities for Experian's identity and fraud portfolio, analyzing industry trends and the latest technologies to bring innovative solutions to our clients.
Kathleen joined Experian in 2013 to lead business development and international growth channels for the recently acquired 41st Parameter business in San Jose, California. She went on to lead product management for Experian's fraud and identity group within the global Decision Analytics organization, launching Experian's CrossCore® platform in 2016, a groundbreaking and award-winning offering for the fraud and identity market. The last two years, Kathleen has been named a "Top 100 Influencer in Identity" by One World Identity (OWI), an exclusive list that annually recognizes influencers and leaders from across the globe, showcasing a who's who of people to know in the identity space.
For over 20 years, she has lived and worked in the heart of Silicon Valley in California, working for a variety of companies, including early-stage technology startups. Living in this epicenter of fast-paced innovation, leading-edge technology and business model disruption influences Kathleen's own approach to strategy and business thinking day to day at Experian.
She has a Bachelor of Science degree and a Master of Science degree, both in electrical engineering.
Kathleen has been featured in Experian's "Unlocking the Power of Data" series, hosting a segment called "Protecting Customers from Fraud," which can be found on YouTube here.
Blake Picolo
Group Product Manager
TeleSign
Biography
Blake Picolo is TeleSign's Score Risk Engine's Product Manager. He has ten years of expertise in the identification market, including responsibilities in both biometrics and communications-based identity and fraud solutions. Blake is an expert in blending communication and digital identification signals to provide a secure and trustworthy onboarding experience.
Blake is based in Los Angeles, CA where he likes to take advantage of the geographic benefit of being able to hit the beach and ski in the same day.

Harry Powell
Head of Industry Solutions
TigerGraph
Biography
Harry Powell has recently joined TigerGaph to build the Industry Solutions team. Harry spent the last 4 years running the Data and Analytics business at Jaguar Land Rover where the team contributed $800 million profit over 4 years, and implemented a number of Supply Chain, Manufacturing and Purchasing applications on the TigerGraph platform. Prior to JLR, he was the Director of Advanced Analytics at Barclays.
Chad Radashak
Senior Financial Crimes Specialist
Wells Fargo
Biography
Chad has been working at Wells Fargo in the Global Financial Crimes Intelligence Group (GFCIG) since January 2020, beginning in the Washington, DC-area, but currently in Des Moines, Iowa near his family. Since joining Wells Fargo, he has worked on a variety of topics, with a focus on ransomware, which has involved providing trainings, briefing various stakeholders, and writing intelligence bulletins and case studies. Chad has presented on ransomware to the US Capital Chapter of ACAMS and is currently participating in the US Department of Homeland Security's 2022 Public-Private Analytic Exchange Program (AEP) for Ransomware Attacks on Critical Infrastructure Sectors. Chad studied Arabic and International Studies, and he has lived in Morocco and Lebanon.
Bharat Sadula
Director AML/ ATF and Sanctions Audit; Global Head of Transaction Monitoring
Scotiabank
Biography
Bharat Sadula is the Global Head of the Transaction Monitoring Audit Program at Scotiabank (the 3rd largest Canadian Bank).  In this role, he has overseen and standardized the approach to auditing the Transaction Monitoring program across the Scotiabank footprint and led efforts to provide the Bank's Board with an opinion on the control effectiveness of the overall program across jurisdictions.
Bharat has had ~ 20 years of experience in Financial Services, spanning industry and consulting including 14+ years focused on implementing and assessing AML & Sanctions programs. Prior to joining Scotiabank, Bharat has worked with leading Management Consulting organizations, serving large Financial Institutions including Bank of America, Citigroup, Credit Suisse, Barclays, Lloyds Banking Group among others. He takes keen interest in emerging technologies and their application to resolve current challenges in implementing effective AML and Sanctions programs.
Jason Samuels
Special Agent
Homeland Security Investigations
Biography
From 2001 through 2013, S/A Samuels was assigned to HSI's New York Office where he worked large international narcotics and violent crime cases including a Racketeer Influenced and Corrupt Organizations (RICO) Cases.
In 2014, S/A Samuels was assigned to the HSI Child Exploitation Group where he helped initiate a large-scale enforcement operation focusing on positions of public trust.
Beginning in 2016, S/A Samuels was assigned to the newly formed HSI Dark Web and Crypto Currency Group where he initiated Operation Dark Gold described in a 2018 Department of Justice press release" as the First Nationwide Undercover Operation Targeting Darknet Vendors."
Since 2019, S/A Samuels has been assigned to the Long Island Financial Crimes Group.
Dalit Stern
Senior Director/ Enterprise Fraud Risk Officer
TIAA
Biography
DALIT STERN is a Senior Director and Enterprise Fraud Risk Officer in TIAA.  She leads the oversight of fraud risks and misconduct and drives enhancements to the fraud risk program. She leads assessments of internal and external fraud; monitoring of metrics; development of policies and standards, root-cause analysis and escalation protocols, risk appetite statements.
Ms. Stern is a CPA (Isr.) and a Certified Fraud Examiner (CFE).  An MBA graduate of Tel Aviv University who holds a certificate in Cybersecurity: Managing Risk from Harvard University. She is an adjunct professor at New York's Baruch College and is a frequent speaker and author on fraud risk management and investigations. 
Juan Ubeira
Sales Director
Fraud.com
Biography
After 13 years in the fintech industry, Juan has a unique vision to apply the latest technologies in the fight against financial crime, thanks to a wide experience in payments and retail, collaborating in issuing, processing, digital payments and retail projects, what allows him to truly understand the concerns and challenges faced by the customers. It allows him to take the most from the use of the latest technologies for fraud detection, identification and authentication, fraud orchestration and anti money laundering, converting Juan in a highly qualified professional designing, planning and implementing a full strategy against financial crime.
Juan has held business director positions in international companies such as Idemia, Feedzai or Alpha Fintech and has helped multiple financial entities to improve the protection of their business, operational flows and clients against financial crime, complying with the highest standards of security and financial regulation.
Evan Weitz
Managing Director, International Controls Executive
Wells Fargo
Biography
Evan Weitz is currently a Managing Director and the International Controls Executive for Wells Fargo.   In that role, he is responsible for all global first-line-of-defense risk awareness, identification, and management of all risk issues including regulatory, compliance, and operational risk.  Evan previously served as the Financial Crimes Leader for the Corporate and Investment Banking Division at Wells Fargo  and as the Regional Head of Controls for Europe and Americas – Financial Crime Compliance for Standard Chartered Bank.   Prior to joining the private sector, Evan spent almost a decade as a federal prosecutor serving as an Assistant United States Attorney (AUSA) in Atlanta, New Jersey and New York City. As an AUSA, Evan handled a wide array of financial prosecutions with a special emphasis on complex money laundering, Bank Secrecy Act, and asset forfeiture cases. For his work in United States v. HSBC Holdings plc, Evan received both the Assistant Attorney General's Award for Exceptional Service (the highest award given by the Department of Justice – Criminal Division) and the Department of Homeland Security Director's Award for Meritorious Service.  He began his career as an Assistant District Attorney in the Manhattan District Attorney's office and has  been a guest lecturer at both the Fordham and Cardozo Schools of Law.  Evan holds a B.A. from Rutgers College and a J.D. from the Emory University School of Law.
WHY SHOULD YOU ATTEND A CEFPRO CONFERENCE?




HEAR FROM PAST ATTENDEES AND SPEAKERS…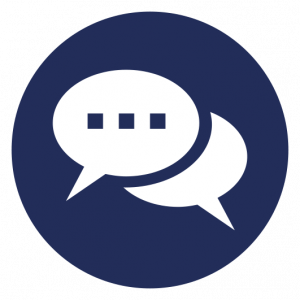 Interactive panel discussions are designed to include attendees by running a live Q&A throughout the session
Hear industry experts provide detailed insights on a range of vendor risk issues, challenges and opportunities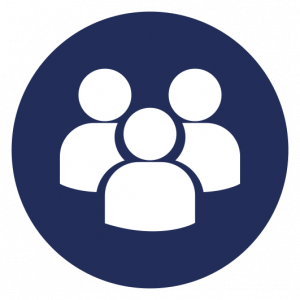 Networking opportunities including breakfast, lunch and refreshment breaks on both days, access to all streams and sessions.
Continue discussions beyond the auditorium and interact with speakers and attendees after their session.

March 8, 2023
The views and opinions expressed in this article are those of the thought leader as an individual, and are not attributed to CeFPro or any particular
[…]
Encompass transforms regulatory compliance and customer onboarding for firms with Know Your Customer (KYC) automation. Our advanced technology, unrivalled data coverage and industry expertise help clients to safely grow their businesses and fight financial crime.
The Encompass platform reduces the cost of KYC and improves time to revenue by providing KYC due diligence on demand, powered by intelligent process automation.
Our customers include regulated clients across the globe, including Wolfsberg Group members, Magic Circle law firms and FTSE 100 corporations, and we have strategic alliances with a range of trusted data, technology and service providers. Encompass was founded in Australia and has offices in New York, London, Amsterdam, Sydney, Singapore, Glasgow and Belgrade.
The industry leader in Fraud Intelligence, Gemini Advisory empowers clients to mitigate the financial and reputational risks of payment card fraud before customers are affected. With cutting-edge tools, real-time data, and curated analysis, the Gemini team illuminates the dark web for clients by revealing emerging fraud schemes and mapping the ecosystem of cybercriminal marketplaces, threat actors, and Digital Skimming infections.
Phyton Consulting focuses on the most complex initiatives facing our clients and strives to be the best subject matter-led, execution-focused group on the street. Our services are conceived to address your industry-specific business and data challenges with the right blend of tactical and strategic execution. Phyton excels at enhancing the way organizations approach change across people, culture, processes, and technology. Our cross-industry understanding of Data Management best practices is our core strength. By integrating Phyton's refined data framework and the core governance pillars that support it with subject-matter expertise, we are driving the harmonization of best practices across industries.
TigerGraph is a platform for advanced analytics and machine learning on connected data. Based on the industry's first and only distributed native graph database, TigerGraph's proven technology supports advanced analytics and machine learning applications such as fraud detection, anti-money laundering (AML), entity resolution, customer 360, recommendations, knowledge graph, cybersecurity, supply chain, IoT, and network analysis. The company is headquartered in Redwood City, California, USA. Start free with tigergraph.com/cloud.
fraud.com develops technologies to help financial institutions tackle fraud through one unified solution. fraud.com offers user authentication, end-to-end fraud prevention, operations and management solutions that focus on the customer journey where enterprises can simplify their fraud management operations to deliver an improved customer experience.
Our technologies are designed to combat financial crime at digital enterprises in financial services, E-Commerce, Gaming, Health, Aviation, Hospitality, Government sectors. Our unified operations architecture combines ID Proofing, KYC, Biometric Authentication via face and voice recognition, Collective Intelligence, Rule-based decision engines, Machine Learning, Robotic Process Automation and Link Analysis to combat fraud.
SHARE YOUR THOUGHT LEADERSHIP
CONNECT WITH SENIOR LEADERS
CAN YOUR ORGANIZATION CONTRIBUTE?
Please contact the Center for Financial Professionals today to discuss how we can deliver your thought-leadership at the event, help you generate leads, and provide you with unique networking and branding opportunities. For more information on what we can offer, please contact chris.simou@cefpro.com or call us on +1 888 677 7007 where a member of the team will be happy to tailor the right package for you.
Can I present at the Fraud & Financial Crime USA Congress?
Yes, the Center for Financial Professionals are happy to discuss speaking opportunities at the Fraud & Financial Crime USA Congress. For further information on this please contact alice.kelly@cefpro.com or call us on +1 888 677 7007.
Are there any rules on the dress code?
Business attire is requested. The Congress is a formal opportunity to network with like-minded professionals and to gain knowledge from the industry's finest risk management experts.
What is the cost and what is included in the registration fee?
We offer incentives for 'early bird' registrants of the Congress, as outlined on our pricing structure. Registration includes breakfast, refreshment breaks, lunches, the cocktail reception at the end of the day, full access to the sessions and exhibition area. Presentations from the sessions are also available, subject to speaker approval.
Where can I find the Congress documentation and speaker presentations?
All registered attendees will receive an email with access to documentation and speaker presentations after the Congress*. We will work with our presenters to include as many presentations as possible on our App during the Congress.
* Please note that our speakers often have to gain permission from their relevant compliance departments to release their presentations. On rare occasions compliance may not allow presentations to be distributed.
Will breakfast, lunch and refreshment be provided?
Yes. As with all of our events, the Center for Financial Professionals will be providing brilliant coffee, breakfast, lunch, refreshments, and smaller bites during the networking breaks.
Will there be opportunities to network with other attendees?
There are ample opportunities for networking and interaction throughout the Congress, such as:
Breakfast, lunch and refreshment breaks
Cocktail reception at the end of the day (subject to confirmation)
Q&A, panel discussions and audience participation technology
Are there opportunities to share my thought-leadership at the Fraud & Financial Crime USA Congress?
Yes there are plenty of opportunities for the Center for Financial Professionals to share thought-leadership to the attendees of Fraud & Financial Crime USA Congress and our wider risk professionals community. At the event we can distribute your material to the attendees, offer you an exhibition booth, and provide speaking opportunities so that you may enjoy a more prominent presence at the Congress. Visit the Sponsor tab for further information or contact sales@cefpro.com / +1 888 677 7007
Are media partnerships available for the Fraud & Financial Crime USA Congress?
Yes. As part of a media partnership we can offer a variety of options to increase the branding and awareness of your association, company, certificate, publication or media. We are flexible with what we can offer however we usually:
Provide a discounted rate to attend
Place your logo and profile on the Congress website
Place your logo on promotional content where applicable
Distribute your media/marketing at the Congress
Promote through social media channels
To discuss this further please contact lauren.carter@cefpro.com or call +1 888 677 7007.
What can I do if I can't attend the event due to Covid-19?
If you are unable to attend the Congress due to national/Covid restrictions, CeFPro would be more than happy to offer you a refund, credit note or the option to transfer the ticket to a colleague who is able to attend.
Click here to register your interest for Fraud & Financial Crime USA 2023 and be the first to hear when more information is released.
Click here to register your interest for Fraud & Financial Crime USA 2023 and be the first to hear when more information is released.