Managing the increasingly complex operational risk environment and evolving best practices
OPERATIONAL RISK MANAGEMENT USA
7th Annual | October 12-13, 2022 | New York City
RESILIENCE
Reviewing requirements for operational resilience and developing agile programs in a changing environment
THIRD PARTY RISK
Enhancing control environment across supply chains and managing exposure to vendor and third party risks
DATA PRIVACY
Managing evolution of data privacy requirements and alignment of expectations across jurisdictions
SOCIAL
Understanding what social represents in an ESG context and driving agendas across business lines
QUANTIFICATION
Leveraging scenario analysis and quantification methods to better identify impact of disruption
RCSA
Conducting impactful RCSAs to identify material risks
BUSINESS CONTINUITY
Enhancing business continuity planning in a volatile global environment
MODEL RISK
Managing continuous evolution of model risk with increased digitalization
Sabeena Liconte
Chief of Compliance
ICBC
Gregory Vinton
Director, US Controls, Operational Risk Management
Scotiabank
Aielleen Fajardo
Managing Director, Head of Internal Investigations
TIAA
Stephen Woitsky
VP, Operational Risk Officer
Wells Fargo
Michael Reidy
Head of Risk Appetite and Reporting
Societe Generale
Nick Diieso
Director Global Head of Operational Risk – ICG Ops, Markets and Securities Services
Citi

Chris Smigielski
Director of Model Risk Management
Arvest Bank
Paul Clarke
Segment Director, Operational Risk Management
TD Bank






CAN YOUR ORGANIZATION CONTRIBUTE?
Please contact the Center for Financial Professionals today to discuss how we can deliver your thought-leadership at the event, help you generate leads, and provide you with unique networking and branding opportunities. For more information on what we can offer, please contact chris.simou@cefpro.com or call us on +1 888 677 7007 ext. 207 where a member of the team will be happy to tailor the right package for you.
.

8:15 Registration and breakfast
8:50 Chair's opening remarks
RESILIENCE – PANEL DISCUSSION
9:00 Reviewing requirements for operational resilience and developing agile programs in a changing environment
Session details 
Identifying overlap between risk and IT processes
Evolution of resilience program post pandemic
Inclusion of political disruption within resiliency
Testing plans and recovery to limit disruption
Requirements for mapping processes and controls
Evaluating criticality in resilience requirements
Identifying resilience challenges across supply chain
Sabeena Liconte, Chief of Compliance, ICBC
Gus Ortega, Head of Operational Risk Management, Voya Financial
Jack Sprague, SVP, Operational and Resilience Risk, HSBC USA
THIRD PARTY RISK
9:45 Integrating third party risk with operational resiliency
Gregory Vinton, Director, US Internal Controls, Third Party Risk, Scotiabank 
Preety Tulsain, Head of Third-Party Risk US/ Enterprise Risk, Scotiabank
10:20 Morning refreshment break and networking
THIRD PARTY RISK – PANEL DISCUSSION
10:50 Enhancing control environment across supply chains and managing exposure to vendor and third-party risks
Session details 
Enforcing proper processes for delivery

Mitigating introduction of additional risks

Monitoring access to data across organization boundaries
Developing adequate control mechanisms

Controls to address incidents firms are experiencing

Managing compliance of contracts
Communicating incidences in a timely manner
Managing instances that expose the firm to reputation risk
Corrective action and remediation steps in real time
Aielleen Fajardo, Managing Director, Head of Internal Investigations, TIAA
Jeremy Resler, SVP, Director Third Party Risk Management Governance, US Bank
Sri Intan, Head of Vendor Risk Management, Commerzbank
CYBER
11:35 Monitoring exposure to cyber threats across the organization to enhance response
Session details 
Cyber incident notifications

Impact to banks and third-party service providers

Alignment of privacy regulations
Managing third party cyber risks
Heightened risk of state sponsored attacks with Russia conflict
Managing vulnerabilities in a WFH/Hybrid environment

Increased reliance on vendors

Anti-phishing campaigns to educate employees
Increased use of ransomware attacks
DATA MANAGEMENT
12:10 Leveraging data as a tool to enhance operational risk controls and tailor customer experience
Session details 
Developing a data governance process
Impact of privacy on data programs
Data security practices across vendors
Managing data in an increasingly digital world
Operationalizing risk data
Developing for advanced and predictive analytics
Challenges with client reference data

Implications of having bad reference data at the source on consumers of data
Michael Ivie, MD, Head of FS Consulting, Phyton Consulting 
12:45 Lunch break and networking
CLOUD
1:45 Maintaining control and oversight over in a cloud environment
Session details 
Leveraging cloud providers
Meeting demands faced by large financial institutions
Reliance on cloud providers to mitigate operational risk
Understanding the distinction between public and private cloud
Level of rigor relating to data privacy
Intrinsic risks from controls over public vs. private cloud
DATA PRIVACY
2:15 Managing evolution of data privacy requirements and alignment of expectations across jurisdictions
Session details 
Protection safeguards for employee data and customers
Mitigating risk of unintentional data transmission to unauthorized persons
Reviewing local and global regulations
Staying abreast of changes in legislation
Understanding impacts and developing best practice
ESG
2:50 Reviewing global regulatory requirements and expectations towards ESG and synchronization across regimes
Session details 
Vetting decisions on investments
Managing constantly changing global expectations
Building out new functions to manage ESG
Developing sustainability frameworks
Impact on operational risk practices
Increased business continuity processes
Monitoring products for green bonds
Profile/portfolio monitoring and transitioning
3:25 Afternoon refreshment break and networking
SOCIAL
4:30 Understanding what social represents in an ESG context and driving agendas across business lines
Session details 
Managing social challenges
Changing definitions of social across business lines
Drawing commonalities of themes
Keeping up with changing regulatory initiatives and expectations
Best practice to manage expectations with stakeholders
Responsibility to understand impact
Ameet Barve, Managing Director & Management Board Member, Former Lloyds
REPUTATION
5:05 Protecting reputation in a politically charged environment and managing evolution of customer expectations
Session details 
Monitoring for reputation risk
Vetting scenarios before taking public stance
Identifying key risks
Monitoring media, social media and news outlets
Aligning investment values with customer values
Identifying leading indicators for reputational risk
5:40 Chair's closing remarks 
5:50 End of day one and networking drinks reception
8:15 Registration and breakfast
8:50 Chair's opening remarks
GEOPOLITICAL RISK
9:00 Managing uncertainty in a volatile geopolitical environment
Session details 
Managing risks with evolving volatility
Financial services in international conflict

Impact of swift system limitations

Best practice to anticipate political risk
Scenario analysis of impact to firms
QUANTIFICATION – PANEL DISCUSSION
9:35 Leveraging scenario analysis and quantification methods to better identify impact of disruption

Session details 
Leveraging historical data to quantify damage
Quantifying reputation risk
Measuring business interruption
Capabilities to run additional scenario
Developing quantifiable stress scenarios
Developing scenarios applicable to business units
Regulatory expectations on scenarios
Identifying large scale impact scenarios
Jason Conn, Head of Electronic Trading Risk Governance, Citi
Craig Spielmann, Risk Intelligence Leader, CNM LLP
10:15 Morning refreshment break and networking
RISK APPETITE
10:45 Setting risk appetites within the organization and setting firmwide expectations and monitoring metrics

Session details 
Making decisions based off of appetite
Leveraging systems data and people structure
Continuous monitoring of risks
Developing readily available data programs
Reliable and quantifiable data
Developing metrics for cyber risk
Stephen Woitsky, VP, Operational Risk Officer, Wells Fargo
RCSA
David Box, Vice President, Single Family Operational Risk, Fannie Mae
RCSA – PANEL DISCUSSION
11:40 Conducting impactful RCSAs to identify material risks

Session details 
Adopting a risk-based approach
Prioritizing critical processes to identify inherent risk
Identifying effectiveness of key controls to mitigate risk
Reviewing regulatory expectations
James Serinese, Head of Front Office Risk and Control and Operational Risk, Scotiabank
David Box, Vice President, Single Family Operational Risk, Fannie Mae
Javier Adolfo Ortiz, Chief, Financial Control & Operational Risk Management Unit, Inter-American Development Bank
Hafsteinn Gislason, Director, Operational Risk, Silvergate Bank
12:35 Lunch break and networking
BUSINESS CONTINUITY
1:35 Enhancing business continuity planning in a volatile global environment

Session details 
Lessons learnt from Covid-19
Uses of disaster recovery sites post pandemic
Providing evidence of business continuity testing
Aligning with controls
Ongoing changes across the industry
Updating policies to reflect changes in working practices
Javier Adolfo Ortiz, Chief, Financial Control & Operational Risk Management Unit, Inter-American Development Bank
REAL TIME MONITORING
2:10 Enhancing capabilities of operational risk through real time monitoring capabilities

Session details 
Designing processing systems to generate real time information
Developing tighter oversight
Leveraging as a tool to develop operational health
Real time risk identification
Identifying key metrics
Generating data streams more easily
Michael Reidy, Head of Risk Appetite and Reporting, Societe Generale
2:45 Afternoon refreshment break and networking
CRYPTOCURRENCY
3:15 Reviewing industry approaches to cryptocurrency uses and future opportunities

Session details 
Understanding central bank digital currencies
Developing a lexicon to define crypto assets
Managing disruptions from the crypto space
The role of financial institutions in cryptocurrency
Impact of stablecoins falling below $1
Diversifying portfolios to move into crypto
Developing frameworks to manage moving parts
Nick Diieso, Director Global Head of Operational Risk – ICG Ops, Markets and Securities Services, Citi
MODEL RISK
3:50 Managing the continuous evolution of model risk with increased digitalization

Session details 
Building blocks to digitalization
Innovation driving increased model complexity and use
AI/ML approaches generating operational risk consequences
Latest regulatory expectations regarding model risk across the risk appetite
Collaboration and integration with third party risk, change management & RCSA's
Evolving operational risk programs
Chris Smigielski, Director of Model Risk Management, Arvest Bank 
TECHNOLOGY – PANEL DISCUSSION
4:25 Enhancing technology capabilities to enhance efficiency and develop agility in a competitive market

Session details 
Disruption to existing products and processes
Developing algorithms to enhance efficiency
Leveraging technology capabilities as a tool to view risk holistically
Managing data requirements and ensuring accuracy of data sets
Managing end of life of a technology

Communicating to impacted businesses

Quantum computing

Changes to data encryption on the horizon
Robert O'Connell, Director, Operational Risk Management, Citi
Paul Clarke, SVP US Operational Risk Management, TD Bank 
Gus Ortega, Head of Operational Risk Management, Voya Financial
5:10 Chair's closing remarks
5:20 End of Congress
Ameet Barve
Managing Director, Risk Management
Lloyds Banking Group
Biography
Managing Director with progressive leadership roles across first, second, and third lines of defense spanning Asia, Middle East, Europe, and United States. Most recently company director and management board member with oversight of end-to-end risk, finance, information security, and leadership of European investment firm in Germany. Repeated success in re-engineering front to back processes to improve risk management and operational efficiency. Thrive in ambiguity and undefined functions, navigating through complexity and barriers to achieve strategic organizational goals.

David Box
Vice President, Single Family Operational Risk
Fannie Mae
Biography
Business transformative leader and trusted advisor with proven record of success driving engagement and positive performance. Direct development and implementation of strategies that establish a foundation for transparent, cost effective, and risk managed operations. Oversee initiatives from concept to full execution, working across internal boundaries, driving for the timely adoption of new ideas. Receive ongoing recognition as proactive leader and team mentor, creating environments that embrace positive change and drive accountability for results. Reputation for value creation while bringing passion and collective energy to create a team culture of shared purpose. Consistently recognized for strategic leadership, management system effectiveness, and ability to get the job done with an unwavering proactive drive for results. Lead teams to identify and solve problems.
Paul Clarke
Segment Director, Operational Risk Management
TD Bank
Biography
Paul Clarke has been with TD Bank since 1993 in various roles in Risk Management, Technology and TD Wealth.
Paul is currently responsible for the Operational Risk oversight and independent challenge of the TD Bank US Corporate & Shared Services portfolio, including Cyber/Tech, Fraud, Third-party, Corporate, Payments, and Shared Services. As a strategic business partner, Paul also participates and supports their strategy development and implementation efforts with an independent view to ensure these functions operate within Risk Appetite.
Prior to his current appointment, Paul held roles as VP/Head of Operational Risk Management for North American Direct Channels & Payments & Fraud, as Head/VP of ORM for TD Wealth Management, and as Associate Vice President, Technology Risk Management & Information Security supporting TD Wealth, TD Bank US, and TD Securities, successively. Paul has also held technology platform ownership roles and business leadership roles in TD Wealth.
Paul graduated from the University of Toronto with an Honors Bachelor of Arts in Economics & Industrial Relations.
Jason Conn
Deputy Head of Operational Risk Management, ICG
Citi
Biography
Experienced operational leader within Financial Services, with a history of success in large scale program development and process optimization. Jason takes pride in being a leader of high performing teams and organizations and getting things done.
Nick Diieso
SVP, OR- Markets and Securities Services / Institutional Clients Group
Citi
Biography
Nick Diieso is a Director at Citigroup where he heads global Operational Risk business coverage for Markets and Securities Services and serves as the Head of Operational Risk for Citi Global Markets, Inc (the US broker-dealer). Prior to Citi, Nick was globally responsible for Operational Risk for the infrastructure functions at Deutsche Bank, served as a first line risk director and business CAO for the Specialty Commercial arm of Santander Bank, and served in corporate finance and audit capacities at GE Capital, MathWorks, and TJX.
Aielleen Fajardo
Managing Director, Head of Internal Investigations

Biography
Aielleen is the Head of Internal Investigations for TIAA. Prior to joining TIAA, she was the Head of Regulatory Compliance for North America and Global Head of Personal Conflicts Management at Fitch Ratings, Inc. Aielleen has served as a managing director and in-house counsel for BNY Mellon, overseeing complex and high-profile regulatory enforcement matters and internal investigations. She was also a litigation attorney at several law firms based in California and New York, including Cadwalader, Wickersham & Taft. She holds a Bachelor of Arts in political science from Yale University and a Juris Doctor degree from UCLA School of Law.
Hafsteinn Gislason
Director Operational Risk
Silvergate Bank
Biography
Hafsteinn (Haffi) is an Operational Risk professional that started his career in risk in the turmoil surrounding the fallen banks in Iceland in 2008. He then moved to New York in 2013 continuing his profession at CIT in Operational Risk.
A self-described romantic when it comes to Operational Risk and its potential in the world of finance and a firm believer that Operational Risk can be instrumental in bridging qualitative risk functions to improve overall risk management. He has decade of experience in both implementing and managing Operational Risk framework elements and capital calculations. In recent years he has had the opportunity to play a key role in convergence that broadens the scope of the Operational Risk Framework to other Enterprise Risk areas.
He has obtained a Bachelor degree in Industrial Engineering from Reykjavik University and a Master's degree in International Economics and Finance from the Newcastle University Business School in England. Certified GARP FRM and is a licensed securities broker in Iceland.
Andy Golub
SVP, Risk Lead ESG
CIT (a division of First Citizens Bank)
Biography
Andy Golub started his career as an accidental banker, arriving at Wall St during the go-go 1990s after studies at the University of Chicago looking at the intersection of history, anthropology and economics. He spent 15 years up to the Great Recession supporting structured finance solutions across domains: emerging markets, rate, credit, and energy derivatives, alternative assets, banking-insurance convergence, and CDOs. The next 15 years have been spent in pursuit of a more connected understanding of risk, to understand the direct impact of financial exposures, second order impacts on portfolios and capital/liquidity adequacy, and the broader system beyond immediate financial considerations.
Sri Intan
Head of Vendor Risk Management for North America
Commerzbank
Biography
Sri leads the Vendor Risk Management Program for North America at Commerzbank where she is responsible for establishing and overseeing an appropriate and effective vendor risk management in the region. Her previous experiences include managing global change management efforts for Citigroup's Third Party Management Program and leading various business intelligence & analytics solution efforts.
Michael J. Ivie
MD, Head of FS Consulting
Phyton Consulting
Biography
Michael Ivie, Managing Partner, Head of Financial Services Consulting, Phyton Consulting
Michael is a Managing Partner at Phyton Consulting, a specialized professional services firm that empowers data intensive businesses with subject-matter leadership and execution-focused delivery capabilities. Michael has over a decade of experience in Finance, Risk, Data Management, and Technology in both public and private sectors. His diverse background working across the enterprise and in numerous change management roles for many of the world's leading financial institutions has helped him develop a unique perspective on how these organizations function and how to navigate a changing business, technical, and regulatory landscape.
Michael received an MS in Finance and an MBA in Risk Management & Insurance from Georgia State University's J. Mack Robinson College of Business. He earned a Professional Risk Manager (PRM) certification from PRMIA, Basel Compliance Professional designation from BCPA, Project Management Professional (PMP) credential from PMI, and numerous professional industry licenses and data/IT certifications.
Sabeena Liconte
Chief of Compliance
ICBC Standard Bank
Biography
Sabeena Ahmed Liconte serves as Deputy Chief Operating Officer and Chief Legal Officer to the investment banking division of Bank of China International – BOC International (USA) Holdings Inc. ("BOCI US Holdings") and its two subsidiaries, BOCI Commodities & Futures (USA) LLC, a registered futures commission merchant and CME Group Inc. clearing member, and BOC International (USA) Inc., a registered broker-dealer and member of FINRA (collectively, "BOCI").
Prior to joining BOCI, Sabeena's previous professional experience included Futures & Derivatives Counsel to E*TRADE Financial Corp., including E*TRADE Clearing Corp. and E*TRADE Securities Corp.; the Office of General Counsel at Merrill Lynch Pierce Fenner & Smith Incorporated, the Division of Enforcement at the Financial Industry Regulatory Authority, the Bank of New York Mellon's Legal Division and the Securities Fraud Prosecution division of the Attorney General's Office for the State of New Jersey.
Sabeena is a licensed attorney with a Juris Doctor from the St. John's University School of Law. She also completed a visiting year at Fordham University School of Law. In addition to her law degree, she holds a Master of Arts in International Relations from Columbia University and, paying homage to her Canadian roots, a Bachelor of Arts in Criminology and Political Science from the University of Toronto.
She also serves as a board member and Secretary to Bank of China International's US holding company, BOCI US Holdings; board member of the Center for Financial Professionals FinTech Advisory Group; Diversity Chair of the American Bar Association's Business Law Committee – Futures and Derivatives Law Subcommittee, and committee member of the New York City Bar Association's Foreign and Comparative Law Committee and Derivatives and Futures Committee.
Robert O'Connell
Director, Operational Risk Mangement
Citi
Gus Ortega
Head of Operational Risk Management
Voya Financial
Biography
Accomplished risk management executive for multi-national global financial institutions with broad knowledge across Enterprise Risk Management, in particular Operational Risk, including Third-Party & Outsourcing Risk, Business Resilience & IT Risk, Business Controls Management, and Risk Strategy. Experienced in risk management program design, implementation and execution. Specialist in risk assessments (RCSA, Fraud Risk Assessments (FRA), Third-Party Risk Assessments, ORSA, etc.), Internal and External Operational Risk Loss Data / Event Reporting and Investigations, Key Risk Indicators, Issue Management, Controls Testing, Risk Treatment, Data Management, and Operational Risk Technology (GRC tools) solutions. Experienced with leading strategic and change initiatives in Risk Governance & Oversight, and Operational Controls, including Business Accountability models, Conduct and Risk Culture programs. Regulatory focused with foreign bank supervision and systemically important financial institution (SIFI) compliance knowledge. Work experience includes international risk and control projects across foreign markets including Latin America, Europe, Japan and Australia.
Michael Reidy
Head of Risk Appetite and Reporting
Societe Generale
Jeremy Resler
SVP, Director Third Party Risk Management Governance
US Bank
Biography
Jeremy has over ten years of experience and expertise in the financial services and legal sectors, and is currently a Senior Vice President and the Director of Governance in the Corporate Third Party Risk Management group at U.S. Bank.
Jeremy is responsible for overseeing various functions and teams within the centralized, enterprise TPRM Program, including quality assurance, policy and audit/exam management, fourth party risk, joint venture/strategic alliance risk, merger and acquisition operational risk, enterprise RCSA third party risk and external risk request management. Jeremy graduated with an Economics degree from the University of Minnesota and a Juris Doctor from the William Mitchell College of Law in St. Paul, MN. Prior to U.S. Bank, Jeremy worked for a legal publishing company and subsequently clerked for a District Court Judge in Hennepin County, MN.
James Serinese
Head of Front Office Risk and Control
Scotiabank
Biography
James Serinese Director Internal Control First Line of Defense Business Risk and Control.
Currently responsible for a large team of First Line risk professionals across all of the Bank's Business Divisions managing the firm's non-financial (Compliance and Operational) risks. The team is responsible for; control issue identification and remediation, audit and regulatory exams, compliance and operational risk assessments, business line SMEs liaising with  internal/external stakeholders, control and process enhancements.
Big 4 consultant: Led non-financial risk consulting team advising top tier investment banks in risk and control leading practices and remediations.
Chief Risk Officer: responsible for market and operational risk at a broker dealer with a large derivatives and algo market making business. Built a leading practice ORM framework and automated real time market risk monitoring.
Derivatives Trader: Managed a global volatility trading business focused on Asian derivatives by providing liquidity for global clients. Created the Firm's first Asian office based out of Singapore to trade and manage a 24 hour derivatives portfolio.

Chris Smigielski
Director of Model Risk Management
Arvest Bank
Biography
With over 30 years of financial services industry experience, Chris has an in-depth knowledge of model risk management, model governance, model validation, financial model development, Asset Liability Management, and team development. Chris is currently the Director of Model Risk Management at Arvest Bank and was previously Vice President, Director of Model Risk Management at TIAA Bank for five years. His experience includes leadership roles at Diebold and Fiserv, where he consulted with financial institutions nationally and internationally to design and implement financial strategies to maximize productivity and growth, as well as Asset/Liability Management and quantitative analysis at HSBC and First Niagara Banks.
Craig Spielmann
Former Global Head of enterprise risk strategy
First Data
Biography
Proven Enterprise Risk Management expert and ESG advocate with an established track record of driving enterprise wide initiatives for the world's top financial institutions. Leverages vision, leadership, innovation and relationship management skills to achieve success. Expertise in leading global initiatives to align risk management practices with business goals.
Jack Sprague
SVP, Operational and Resilience Risk
HSBC USA
Biography
Jack Sprague is a Senior Vice President and the Head of Operational Risk Policy, Framework, and Capital for the Americas at HSBC.
Jack has worked at HSBC since 2010 and in his current role, he is responsible for designing the Operational Risk framework in the US and developing associated policies and procedures. He is also responsible for the firm's Operational Risk CCAR program and regional submissions to support global stress tests and economic capital calculations.
Previously, Jack was the Head of Business Risk and Control for the Private Banking division in the Americas, where he implemented a first line risk management program and managed risk and control teams across the US and Latin America. Jack has also held Operational Risk advisory roles at HSBC.
Preety Tulsian
Head of Third-Party Risk US / Enterprise Risk
Scotiabank
Biography
Preety Tulsian is the Head of Third Party Risk for Scotiabank US. In this role, she built a third party risk program for the Firm which led to resolution of long standing regulatory commitments. Preety brings over 15 years of experience in a variety of risk disciplines including operational risk, business continuity and most recently operational resilience. She's also an attorney with notable experience in helping firms interpret and meet regulatory requirements.
Gregory Vinton
Director, US internal controls, third party risk
Scotiabank
Biography
Greg Vinton has over 15 years in financial services managing complex programs. He joined Scotiabank U.S. in 2017 and has focussed on efforts to enhance the bank's risk and control functions. He is currently the U.S. Internal Control Head of Third Party Risk and Operational Resiliency.
Stephen Woitsky
SVP, Operational Risk Business Oversight Officer
Wells Fargo
Biography
Hands-on and results-driven Risk Management Executive with 25+ years of leadership expertise in internal audits, regulatory compliance, controls, and overall strategic audit planning/execution for companies such as CLS Bank, Credit Suisse and UBS and BNP Paribas.
Strong, energetic leader with forte in streamlining processes ensuring compliance with regulatory standards; extensive experience launching internal audit and risk management operations.
Trusted and active advisor in dissecting, analyzing and presenting key strategic financial solutions to executive leadership.
Active volunteer and board member with Bridges Outreach since 2015 focusing on feeding and servicing people in need in NJ and NYC, providing input into the strategic planning process and doing fundraisers with local businesses and schools.
WHY SHOULD YOU ATTEND A CEFPRO CONFERENCE?




HEAR FROM PAST ATTENDEES AND SPEAKERS…
Interactive panel discussions are designed to include attendees by running a live Q&A throughout the session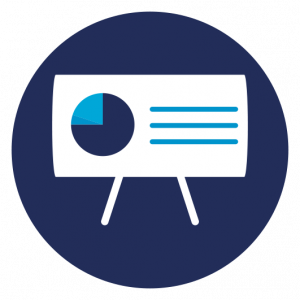 Hear industry experts provide detailed insights on a range of vendor risk issues, challenges and opportunities
Networking opportunities including breakfast, lunch and refreshment breaks on both days, access to all streams and sessions.
Continue discussions beyond the auditorium and interact with speakers and attendees after their session.
October 4, 2022
The views and opinions expressed in this article are those of the thought leader as an individual, and are not attributed to CeFPro or any particular
[…]
Non-Financial Risk Leaders 2022
Non-Financial Risk Leaders strives to provide insights, support, and benchmarks for organizations as the traditional operational and non-financial risk arena continues to evolve, expand, and gain significance.
Informed by some of the most knowledgeable experts in the field, CeFPro provide an impartial view that assists all relevant parties with a comprehensive understanding of, and insight into, the top non-financial and operational risk topics, key investment priorities, understanding of in-house, Microsoft and vendor solutions, and much more.

The 2022 survey has recently closed, with the results being published later this Summer. Pre-order your copy below and be amongst the first to discover the top non-financial risks of the year, as voted for by the industry.
Archer, an RSA company, is a leader in providing integrated risk management
solutions that enable customers to improve strategic decision making and operational resiliency. As true pioneers in GRC software, Archer remains solely dedicated to helping customers understand risk holistically by engaging stakeholders, leveraging a modern platform that spans key domains of risk and supports analysis driven by both business and IT impacts. The Archer customer base represents one of the largest pure risk management communities globally, with over 1,500 deployments including more than 90 of the Fortune 100.
OneTrust VendorpediaTM is the largest and most widely-used technology platform to operationalize third-party risk. The offering enables both enterprises and their vendors with technology solutions that include: the Third- Party Risk Exchange, a community of shared (and pre-completed) vendor risk assessments with 70,000+ participating vendors; Questionnaire Response Automation, a tool that helps organizations answer incoming security questionnaires; and Third-Party Risk Management software, a platform to streamline the entire vendor lifecycle, from onboarding to offboarding. More than 10,000 customers of all sizes use OneTrust, which is powered by 150 awarded patents, to offer the most depth and breadth of any third-party risk, security, and privacy solution in the market. OneTrust Vendorpedia offers purpose-built software designed to help organizations manage vendor relationships with confidence, including and integrates seamlessly with the entire OneTrust platform, including – OneTrust Privacy Management Software, OneTrust DataDiscoveryTM, OneTrust DataGovernanceTM, OneTrust GRC, OneTrust Ethics, OneTrust PreferenceChoiceTM, OneTrust ESG, and OneTrust DataGuidanceTM.
Phyton Consulting focuses on the most complex initiatives facing our clients and strives to be the best subject matter-led, execution-focused group on the street. Our services are conceived to address your industry-specific business and data challenges with the right blend of tactical and strategic execution. Phyton excels at enhancing the way organizations approach change across people, culture, processes, and technology. Our cross-industry understanding of Data Management best practices is our core strength. By integrating Phyton's refined data framework and the core governance pillars that support it with subject-matter expertise, we are driving the harmonization of best practices across industries.
Uptime Institute is the Global Digital Infrastructure Authority. Its Tier Standard is the IT industry's most trusted and adopted global standard for the proper design, construction, and operation of data centers – the backbone of the digital economy. For over 25 years, the company has served as the standard for data center reliability, sustainability, and efficiency, providing customers assurance that their digital infrastructure can perform at a level that is consistent with their business needs across a wide array of operating conditions. With its data center Tier Standard & Certifications, Management & Operations reviews, broad range of related risk and performance assessments, and accredited educational curriculum completed by over 10,000 data center professionals, Uptime Institute has helped thousands of companies, in over 100 countries to optimize critical IT assets while managing costs, resources, and efficiency. Uptime Institute is headquartered in New York, NY, with offices in Seattle, London, Sao Paulo, Dubai, Singapore, and Taipei. For more information, please visit www.uptimeinstitute.com.
Strategic Risk Associates (SRA) is a technology solution provider and risk management consulting practice serving Financial Services, Insurance and Technology Industries. SRA's proprietary technology and methodology was designed and built "by bankers, for bankers" enabling clients to navigate risk and drive growth. SRA Watchtower is a risk intelligence and intuitive performance management platform built to continuously inform, enlighten, and empower banking executives and boards. SRA was named a top 30 global Fintech leader in Center for Financial Professionals 2022 Report. Learn more here.
SHARE YOUR THOUGHT LEADERSHIP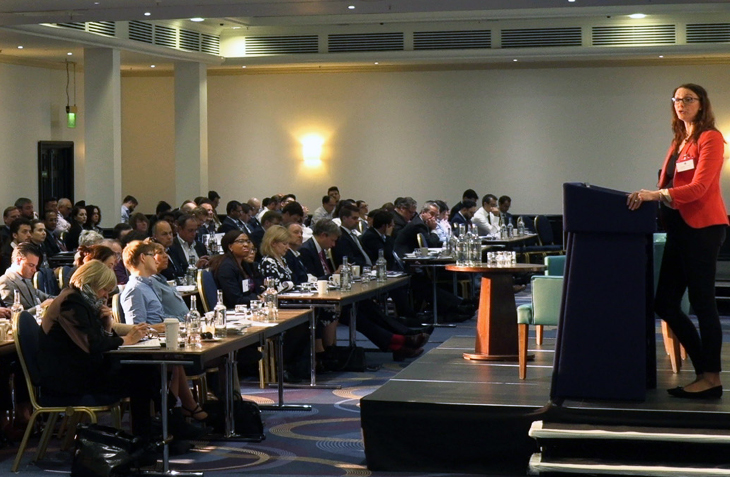 CONNECT WITH SENIOR LEADERS
CAN YOUR ORGANIZATION CONTRIBUTE?
Please contact the Center for Financial Professionals today to discuss how we can deliver your thought-leadership at the event, help you generate leads, and provide you with unique networking and branding opportunities. For more information on what we can offer, please contact chris.simou@cefpro.com or call us on +1 888 677 7007 ext. 207 where a member of the team will be happy to tailor the right package for you.
Can I present at the Operational Risk Management USA Congress?
Yes, the Center for Financial Professionals are happy to discuss speaking opportunities at the Operational Risk Management USA Congress. For further information on this please contact alice.kelly@cefpro.com or call us on +1 888 677 7007.
Are there any rules on the dress code?
Business attire is requested. The Congress is a formal opportunity to network with like-minded professionals and to gain knowledge from the industry's finest risk management experts.
What is the cost and what is included in the registration fee?
We offer incentives for 'early bird' registrants of the Congress, as outlined on our pricing structure. Registration includes breakfast, refreshment breaks, lunches, the cocktail reception at the end of the day, full access to the sessions and exhibition area. Presentations from the sessions are also available, subject to speaker approval.
Where can I find the Congress documentation and speaker presentations?
All registered attendees will receive an email with access to documentation and speaker presentations after the Congress*. We will work with our presenters to include as many presentations as possible on our App during the Congress.
* Please note that our speakers often have to gain permission from their relevant compliance departments to release their presentations. On rare occasions compliance may not allow presentations to be distributed.
Will breakfast, lunch and refreshment be provided?
Yes. As with all of our events, the Center for Financial Professionals will be providing brilliant coffee, breakfast, lunch, refreshments, and smaller bites during the networking breaks.
Will there be opportunities to network with other attendees?
There are ample opportunities for networking and interaction throughout the Congress, such as:
Breakfast, lunch and refreshment breaks
Cocktail reception at the end of the day (subject to confirmation)
Q&A, panel discussions and audience participation technology
Are there opportunities to share my thought-leadership at the Operational Risk Management USA Congress?
Yes there are plenty of opportunities for the Center for Financial Professionals to share thought-leadership to the attendees of Operational Risk Management USA Congress and our wider risk professionals community. At the event we can distribute your material to the attendees, offer you an exhibition booth, and provide speaking opportunities so that you may enjoy a more prominent presence at the Congress. Visit the Sponsor tab for further information or contact sales@cefpro.com / +1 888 677 7007
Are media partnerships available for the Operational Risk Management USA Congress?
Yes. As part of a media partnership we can offer a variety of options to increase the branding and awareness of your association, company, certificate, publication or media. We are flexible with what we can offer, however we usually:
Provide a discounted rate to attend
Place your logo and profile on the Congress website
Place your logo on promotional content where applicable
Distribute your media/marketing at the Congress
Promote through social media channels
To discuss this further please contact Ellie.dowsett@cefpro.com or call +1 888 677 7007.
What can I do if I can't attend the event due to Covid-19?
If you are unable to attend the Congress due to national/Covid restrictions, CeFPro would be more than happy to offer you a refund, credit note or the option to transfer the ticket to a colleague who is able to attend.
Are CPE Credits available?
Yes, CPE Credits are available for the Operational Risk Management USA Congress.
Representing a financial institution or government body – (E.g. Bank, Insurance company, Asset Manager, Regulator)
Operational Risk Management USA




October 12-13, 2022
$599
SAVE $600
Registrations before July 22
$699
SAVE $500
Registrations before August 19
$899
SAVE $300
Registrations before September 16
$1,199

Registrations after September 16
Representing an information/service provider (E.g. Consultant, Vendor, Executive Search Firm, Law Firm)
Operational Risk Management USA




October 12-13, 2022
$1,199
SAVE $600
Registrations before July 22
$1,299
SAVE $500
Registrations before August 19
$1,499
SAVE $300
Registrations before September 16
$1,799

Registrations after September 16
PLEASE NOTE: To qualify for the preferential 'early bird' rates, registration must be received by the close of the 'early bird' working day, and payment can be made at the time of registering, or up to a week after registration is made an invoice sent. CeFPro reserves the right to increase rates should payment be delayed significantly. For Group Rates to be valid, the whole group must register at the same time, though names can be changed at any time up to the event at no additional cost. Should a delegate register at a rate that is inaccurate, CeFPro reserves the right to issue an additional invoice for the outstanding amount.
DOWNLOAD PDF REGISTRATION FORM
Call us on +1 888 677 7007