Third Party & Supply Chain Risk: CROSS SECTOR
October TBC 2023 | NYC
Continuing from CeFPro's successful Vendor & Third Party Risk series, this event provides a cross sector view of supply chain risks and opportunities. In a post pandemic environment, organizations are navigating a new normal and developing best practice in a changing environment. Third Party & Supply Chain Risk: Cross Sector aims to enhance collaboration across industries and utilize insight that can be redeployed across sectors.
If you are interested in participating at our Third Party & Supply Chain Risk: Cross Sector Congress as a speaking please contact alice.kelly@cfp-events.com
SUPPLY CHAIN
Managing increased complexity of global supply chain challenges and leveraging technology to stay ahead
CRITICAL SUPPLIERS
Evolving the definition of critical to identify critical services and providers stay agile in the new normal
ONBOARDING
Onboarding suppliers in heavily regulated industries whilst balancing risk assessment requirements
4TH PARTIES
Monitoring and understanding supply chains from 4th to Nth party and determining security protocols
CYBERSECURITY
Implementation of agile cybersecurity programs to protect the company internally and from external breaches
CONTINUOUS MONITORING
Developing advanced continuous monitoring capabilities to look beyond a point in time assessment
AUTOMATION
Utilizing automation capabilities within a TPRM program for enhanced insight and efficiency
CROSS SECTOR BEST PRACTICE
Reviewing lessons learnt across industries to determine best practice in varying levels of regulated sectors

CAN YOUR ORGANIZATION CONTRIBUTE?
Please contact the Center for Financial Professionals today to discuss how we can deliver your thought-leadership at the event, help you generate leads, and provide you with unique networking and branding opportunities. For more information on what we can offer, please contact chris.simou@cefpro.com or call us on +1 888 677 7007 ext. 207 where a member of the team will be happy to tailor the right package for you.
.

Kenna Arrington
Senior Third Party Risk Analyst
Synovus
Anit Banerjee
Third Party Risk Officer – Legal Risk Management
Meta
John Bree
Chief Evangelist and Chief Risk Officer
Supply Wisdom
Biography
Kenna Arrington, CTPRP, is a Senior Third-Party Risk Analyst at Synovus Bank with over 10 years of TPRM experience. Her current role primarily specializes in continuous vendor monitoring and multi-point vendor risk analysis through lifecycle management procedures she co-developed with the Synovus TPRM Program Director.
Kenna's previous years of experience include end-to-end vendor contracting and service negotiations, onsite vendor auditing, and full stage development of vendor ongoing risk assessment procedures. Her approach to effective vendor management oversight leverages building strategic business partnerships with vendors rather than one-sided contractual relationships.
Her passion for building strong and successful working relationships expands far beyond her TPRM duties.  Kenna also serves as her church Treasurer and Nursery Director, Service Chair for Emerging Leaders United, Loaned Executive for United Way, TPRM Practitioners Volunteer, and devotes considerable time serving multiple non-profits in her community. She believes that the ability to build meaningful working relationships are at the true core of becoming well-rounded effective leaders in the business and society.
Biography
Anit has considerable amount of experience working with the European, APAC and US regulators on matters related to Data Privacy, Cross-Border Data Transfer, Anti Money Laundering & Terrorist Financing, Cyber Security (Governance), Business Continuity, Third-Party Risk Management (Program & Cybersecurity) and Regulatory Compliance. He has helped develop end-to-end Third-Party/Fourth party Risk Management Programs to help institutions get a deeper understanding of their supplier/vendor overall risk posture that could potentially impact from an enterprise-level and help mitigate risks. Anit has significant years of experience in non-financial risk management including risk quantification, onsite audits and advising on Consent Orders-MRA's and working on third-party projects involving one thousand to fifty-five thousand suppliers/vendors with a global footprint.
From an industry perspective, Anit has worked with large-sized global Financial Institutions, Fintech giants and Semiconductor Manufacturing (Hi-Tech) across several countries. Currently, Anit oversees the Third-Party Risk Management program from more than a dozen risk pillars under Legal Risk Management (SLOD) at Meta. Anit loves to review US and Foreign regulations on matters related to Cybersecurity, Data Privacy, AML and Crypto.
Biography
John Bree is Chief Evangelist & Chief Risk Officer with Supply Wisdom, the industry leading patented solution for Real-Time and Continuous Risk Intelligence & Monitoring of Third Parties and Locations. Prior to joining Supply Wisdom, John held senior positions in New York, Tokyo, Singapore and London for Citi and Deutsche Bank covering corporate, investment, commercial and consumer banking internal and vendor operations. John is a member of the Shared Assessments US and UK Steering Committees and Co-Chair of the Financial Industry Vertical Strategy Group. He has authored numerous articles and blogs on Third-Party Risk Management and Governance in the Digital era.
Colin Campbell
Sr Director of Solution Strategy
Aravo
Rodney Campbell
Senior Vice President – Head of Third Party Risk Management
Valley National Bank
Patrick Carr
Director of Supply Chain
Pelco Products tbc
Biography
Colin has over fifteen years of risk and compliance experience. Currently serving as a Sr. Director Product Marketing Director, at Aravo Solutions, Inc., Colin leads Aravo's go-to-market messaging and analyst relations programs. Colin formerly served as the Director of Analyst Relations at both CSG and Everbridge, and prior to that spent 15 years at SAI Global helping clients achieve best-in-class risk and compliance programs in Asia Pacific, EMEA and the USA.
Biography
Rodney Campbell is a recognized industry leader in Third-Party Risk Management (TPRM) framework, Relationship Management, Contract Management & Performance Management. Rodney is a business champion, dedicated to empowering organizations and business leaders with industry insights and best practices to establish both regulatory compliance and operational success. Experienced in developing global programs, processes, cross-functional teams from the ground up and leading projects spanning Asia-Pacific, Latin America, United Kingdom and North America regions, Rodney creates a high-impact, collaborative environment that eliminates silos and cross borders.
Additionally, Rodney serves on Seton Hall University Customer Experience Program Advisory Council and The Board of Directors for HANDS Housing and Neighborhood Development.
Biography
Patrick Carr is speaking at Third Party Risk Management USA Cross Industry 2022
Michael Chang
Manager, North America Regional Partner – Speciality Chemicals
Johnson & Johnson
Dave Crozier
SVP Digital Transformation Services
Certa
Phani Dasari
Head of Business Security
TikTok
Biography
Michael Chang is speaking at Third Party Risk Management USA Cross Industry 2022
Biography
Dave leads Certa's Digital Transformation Services team working with clients to analyze, assess opportunities, then digitize their process, tech and tool stacks. Dave has degrees in Engineering and Supply Chain Management and has spent the last 15 years in the risk management, data and operations optimization industry.

Biography
Phani Dasari is the Head, Business Security Partner Office, Americas, TIKTOK.
Phani is a security executive with the strategic vision and financial discipline to secure organizations and protect their businesses, offering more than 16 plus years of diversified expertise in Governance, Risk, Compliance, Client Security Management, Third Party Risk Management, Data Privacy, Regulatory Compliance, IT auditing, Product Security and Project Management. Effective communicator, skilled at gaining client confidence and business buy into security initiatives. Skilled in all aspects of security lifecycle, including but not limited to building security programs from scratch and taking existing programs through maturity curve. Expert at identifying and clarifying information security and technology risks and coordinating remediation efforts. Creative problem solver and strategic decision maker in fast-paced fluid environments.
At TIKTOK, Phani is responsible for delivering senior-level security, risk, and privacy enforcement management to identify risks and implement processes to reduce/eliminate those risks. He is accountable for ensuring the delivery of security services, dedicated security functions according to the business needs, risk level, and plans associated with the assigned business units and products they are responsible for – assigned by the Global Security Organization. In his capacity as the Head, Security Business Partner Office, he serves as a liaison between TikTok and Global Security to ensure Business Units (BU's) receive the security services required, Global Security gets clear and direct input into BU's. He makes decisions about the interpretation of the Security Program and how best to apply it to the respective business unit situations to ensure TikTok is not taking on unacceptable risk or weakening the company's security posture. He maintains a strong working relationship with other GSO groups to partner in the implementation of technical programs that deliver best in class security.
Prior to the above job Phani was responsible for the strategic direction and overall execution of the Global Third Party and M&A Risk Management program at ADP; responsibilities include leadership of diverse & geographically spread-out teams of senior leaders, assessors, consultants and oversee program activities to ensure effective risk management and mitigation throughout the third-party life cycle.
Prior to the above job, Phani was Global VP, Client Security Management Office and was responsible for creating ADP's Trusted Client Experience in all aspects of client security lifecycle interactions and driving the client security assurance program.
Prior to joining ADP, Phani was a member of EMC Corporation; he worked as Client Security Advocate and Senior Risk Analyst. Before joining the EMC, Phani was a research assistant at The University of Findlay, OHIO and did project and content management for few years as well.
Phani holds an undergraduate degree in Statistics and Computer Science and a Master's Degree in Computer Science from Andhra University, India. He did his MBA from The University of Findlay, OHIO. He is also a Certified Project Management Professional (PMP), a Certified Information Security Auditor (CISA), Certified Information Privacy Professional (CIPP) and an ISO Security Lead Auditor (ISO 27001 Security Lead Auditor). Risk Management for Corporate Leaders (Harvard Business School, USA) Advanced Crisis Leadership (Harvard Kennedy School of Government, USA)
In addition, Phani has been an active participant at a number of Community-based events including but not limited to the following:
– Stay Safe Online Presentations at Local Schools/Businesses
– Security/Privacy Awareness Presentations at Bring Your Child To Work, Habitat for Humanity
Jared Ezzell
Chief Customer Officer and Head of Partnerships
Certa
Madiha Fatima
Director Third Party Risk Management
Angelo Gordon 

Tallen Franklin
Senior Analyst, Third-Party Risk Management
T-Mobile 
Biography
With over 20 years experience in the Third Party Risk and Compliance space, Jared has worked with some of the worlds largest brands on optimizing their third-party management programs, focusing on balancing optimized controls with process efficiency and reducing overall cost.  The past decade has also been heavily focused on process orchestration across regulatory Compliance risk controls covering Anti-bribery, Anti-money laundering, Fraud, and Sanctions.
Biography
Madiha Fatima is a Director and Head of Third Party Risk Management where she is responsible for development of Third Party Risk Management Framework while enabling businesses to achieve their strategic objectives from utilizing vendors. She oversees the firmwide Third Party Risk Management Program including vendor cyber, technology, business continuity and data security assessments. Prior to joining Angelo Gordon, Madiha Fatima served as Head of Third Party Risk Governance & Oversight at DTCC. Madiha is a Certified Third Party Risk Professional (CTPRP). Madiha earned a Bachelors of Science degree in Financial and Capital Markets from Rutgers Business School.
Biography
Tallen Franklin is a Gonzaga University School of Law J.D. graduate who has spent her professional career cultivating experiences and developing expertise in various fields. She found herself intrigued in the world of third-party risk management with T-Mobile, where she has built expert knowledge of analysis, identification, and mitigation of risks specific to third parties. When she's not working on continuous learning and seeking ways to expand and improve the third-party risk management program, Tallen can be found adventuring to the beach with her husband and Corgi, reading with a cat on her lap, or crafting in her studio.
Jeff Hodgin
VP Of Product
CyberGRX
Ondrej Krehel
Chief Scientist & Fellow, Cyber Risk & Resilience Services
SecurityScorecard
Phil Lioio
Senior Third Party Risk Analyst
Retail Organisation
Biography
Jeff Hodgin is the VP of Product at CyberGRX. He is a passionate cyber risk management enthusiast with 10 years of experience in cybersecurity and risk management. Prior to joining CyberGRX, he ran go-to-market teams at Webroot (acquired by Carbonite), was the head of R&D at a start-up focused on crisis decision making, and has launched hundreds of products to market in almost every major vertical. Jeff holds a degree from the University of Colorado Leeds School of Business in Finance and Marketing and a minor in economics.
Biography
Dr. Ondrej Krehel is Chief Scientist & Fellow, Cyber Risk & Resilience Services at SecurityScorecard. He was the founder and CEO of LIFARS. Dr. Krehel is recognized worldwide for his Digital Forensic expertise and Ethical Hacking. He actively participates in high-profile engagements around the world, whereby his professional experience is leveraged to achieve the most rapid root-cause analysis and remediation.
Dr. Krehel is a former lecturer at FBI Training Academy and Chief Information Security Officer of IDT911, the nation's premier identity theft recovery and data breach management service. Dr. Krehel previously led forensic investigations and cybersecurity consulting at Stroz Friedberg encompassing US government engagements and missions, including military cyber special operations.
With over two decades of experience in security and forensics, Dr. Krehel has conducted a wide range of court expert witness testimonies (including Federal Courts such as Southern District of New York), red team exercises, cyber resilience matters, forensics investigations, including data breached through computer intrusions, theft of intellectual property, massive deletions, defragmentation, enterprise risk matters, entropy classifications, advanced file recovery and carvings, anti-money laundering, financial fraud, mathematical modeling, and computer hacking.
Dr. Krehel holds a Ph.D. in Computer Forensics from Police Academy in Bratislava, a Master of Science degree in Mathematical Physics from Comenius University in Bratislava, and an Engineering Diploma from Technical University in Zvolen, Slovakia.
Biography
Phil Lioio has been in IT for 22 years, with 10 years in security and third-party risk management. His TPRM experience includes both banking and retail environments.
Gabriela Martes
CCEP, Customer Success Director, Due Diligence Refinitiv
LSEG 
Kenneth Martinez
Managing Director, Financial Risk Management
Delta Air Lines 
Brad Mcadams
Solutions Consultant
ProcessUnity

Biography
Gabriela is the Director of Customer Success for Due Diligence at Refinitiv, LSEG. She has over 10 years of compliance experience supporting businesses across the globe to maximize their compliance programs efficiently and through due diligence make better decisions when vetting third parties. Prior to Refinitiv, Gabriela served as the Global Customer Success Director at The Red Flag Group, a leading provider of enhance due diligence services in EMEA, Americas and APAC.
Biography
Ken Martinez, is currently leading Delta Air Line's Third Party Risk Management initiative to create a standardized methodology to assess supply chain risk to enable proactive actions to mitigate identified risks throughout the vendor life cycle.
Mr. Martinez has over 30 years of compliance and risk management experience. His previous roles include Financial Risk Management as it pertains to trading derivative products and physical commodities, Interest Rate & Foreign Exchange risk exposure,  Corporate Enterprise Risk Management, as well as Asset Liability Risk Management for commercial banking.
Mr. Martinez takes pride in providing consistency, clarity, and transparency of risk exposures to all levels of colleagues to allow for better informed decision making.
Biography
Brad McAdams has spent his entire career focused around Third Party Risk Management, and the wider GRC Market. Starting first as a practitioner in the consulting world, before switching over to the software side more than a decade ago. Brad has had the opportunity to be based both in North America as well as Europe.
Andrew Moyad
Chief Executive Officer
Shared Assessments 
Stefani Nick
Manager, Procurement Policy & Compliance 
Board Governs of the Federal Reserve System Department of Finance Management (DFM)
Chris Paterson
Director of Strategy, Third-Party Risk Management
OneTrust
Biography
Andrew Moyad is the Chief Executive Officer of Shared Assessments.
Andrew is an accomplished leader and trailblazer in third party risk management. As a practitioner and a senior risk management executive, he has driven a culture of accountability and diligence in safeguarding information. Andrew has more than 25 years in risk management and information security. He has contributed greatly to the transformation and advancement of risk management as a strategic function that intersects with and helps guide all aspects of organizations.
Most recently, Andrew served as Senior Vice President, Vendor Risk Management at Blackstone, where he led a team of risk professionals responsible for overseeing all phases of the vendor lifecycle at the firm, including risk assessments, control diligence, contract reviews, financial checks, performance monitoring, issue tracking, and management reporting. Prior to Blackstone, he served as a director and global head of vendor risk management and BlackRock and Senior Vice President for Citigroup, where he was a Business Information Security Officer in Global Fixed Income and led third party risk assessments for several years.
Andrew holds a Bachelor of Arts Degree in Natural Sciences from Harvard University and a Master of Science Degree in Information Systems from the Stevens Institute of Technology.
Biography
Stefani Nick is the Manager of Procurement Policy & Compliance at the Board of Governors of the Federal Reserve System.  Stefani leads the Government Purchase and Fleet Card Programs, manages the vendor risk management program in conjunction with Information Technology Security, and has developed training, procurement, cross-functional teams, and processes to enhance compliance from the ground up.  Prior to joining the Board, Stefani was the Services branch head at Military Sealift Command, which included an extensive portfolio to support worldwide contracts and command initiatives.
Biography
Chris Paterson serves as Director of Strategy, Third-Party Risk Management at OneTrust, the Trust Intelligence Platform, unlocking every company's value and potential to thrive by doing what's good for people and the planet. OneTrust connects privacy, GRC, ethics, and ESG teams, data, and processes, so all companies can collaborate seamlessly and put trust at the center of their operations and culture. In his role, Chris supports the OneTrust GRC & Security Assurance Cloud where he advises companies on how to reduce third party risks and build mutual trust between the business and its vendors. Chris is a Certified Information Privacy Professional and holds CIPP/E, CIPM certifications from the IAPP.
Peter Pernebo
Global Head of Third Party Risk Solutions
KY3P, S&P Global
Roxane Romulus
AVP, Third Party Risk Management
Voya Financial 
Jason Stockinger
Director, Global Information Security
Royal Caribbean Group tbc
Biography
Peter Pernebo is the Global Head of Third Party Risk Solutions for KY3P, S&P Global Market Intelligence, where he is leading the commercial, strategy and client delivery of third-party risk management solutions. KY3P is designed in close cooperation with large clients and regulations to provide efficiencies and standardization to the third-party due diligence process.
Before joining S&P Global, Peter spent eight years leading various engagements within Goldman Sachs third party risk management office, establishing vendor management policies, procedures and infrastructure to support the firm's program.
Prior, he was recruited to head the US NE region for Totality, a silicon valley technology upstart providing operational support for major ecommerce clients. His responsibilities included sales, client service delivery and consulting. As part of the executive leadership team, Peter was responsible for product and growth strategies. Totality was acquired by Verizon Business and he led the integration of Totality services.
Before joining Totality, Peter was a senior Director at Accenture, leading global supply chain projects for clients in the US, Canada, Japan, UK, Sweden and many other locations.
Peter holds a BSc in Business and Strategy from Lund University as well as minors in History and Sociology. He is also ITIL certified.
Biography
Ms. Romulus is currently Director, Third Party Risk Management for Voya Financial. In this role, she is responsible for vendor risk policy, third-party risk oversight and implementation of best practices in third-risk and controls.
Ms. Romulus strives to build strong partnerships and ensure joint accountability when it comes to protecting the company's employees, clients, information and brand. Her expertise spans
a number of well-respected firms including, SunTrust Bank, MetLife, Deloitte & Touché, Putnam Investments and Bank of America.
Ms. Romulus is a graduate of Suffolk University and holds her MBA from Simmons University. A lover of new challenges, she's completed the Atlanta 13.1 Half Marathon and Tough Mudder Competition, one of the toughest endurance races on the planet. However, her most rewarding role is the one of mother to her four year old daughter Layla Rose.
Danny Uhlemann
Industry Principal
Interos
Raquel Wilson
Third Party Risk Senior Analyst


Yevhen Zhurer
Head of Sales
Ekran
Biography
Danny Uhlemann brings more than 14 years of SCRM life sciences experience to Interos. Danny has managed strategic sourcing, logistics, planning, tactical procurement, IATA shipping and manufacturing teams throughout his career. Medtronic, ACIST Medical Systems and Boston Scientific are some of the companies where Danny has grown his career. As an Industry Principal, Danny enables customers from discovery to implementation to utilize the Interos platform to its fullest extent while maximizing value. He has bachelor's degrees in Human Resources Development and Business and Marketing Education with a minor in Leadership from the University of Minnesota – Twin Cities. He also has an MBA from the University of St. Thomas.
WHY SHOULD YOU ATTEND A CEFPRO CONFERENCE?




HEAR FROM PAST ATTENDEES AND SPEAKERS…
Interactive panel discussions are designed to include attendees by running a live Q&A throughout the session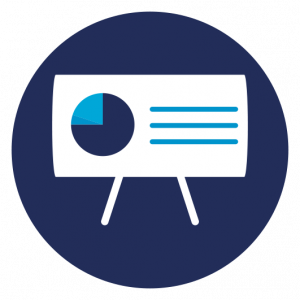 Hear industry experts provide detailed insights on a range of ESG risk issues, challenges and opportunities
Networking opportunities including breakfast, lunch and refreshment breaks on both days, access to all streams and sessions.
Continue discussions beyond the auditorium and interact with speakers and attendees after their session.
October 26, 2022
The views and opinions expressed in this article are those of the thought leader as an individual, and are not attributed to CeFPro or any particular
[…]
Biography
SecurityScorecard is the global leader in cybersecurity ratings and the only service with millions of organizations continuously rated. Our mission is to make the world a safer place by transforming the way organizations understand, improve, and communicate cybersecurity risk to their boards, employees, and vendors.
SecurityScorecard's patented rating technology is used by thousands of organizations for enterprise cyber risk management, third-party risk management, board reporting, cyber insurance underwriting, and regulatory oversight to meet compliance mandates; making all organizations more resilient by allowing them to easily find and fix cybersecurity risks across their externally facing digital-footprint.
SecurityScorecard is the only provider of instant risk ratings that automatically map to vendor cybersecurity questionnaires and the largest ecosystem of integrations, providing a true 360-degree view of risk. But we don't stop there. Through a customer-centric, solution-based commitment to our partners, we are transforming the digital landscape building a path toward resilience.
SHARE YOUR THOUGHT LEADERSHIP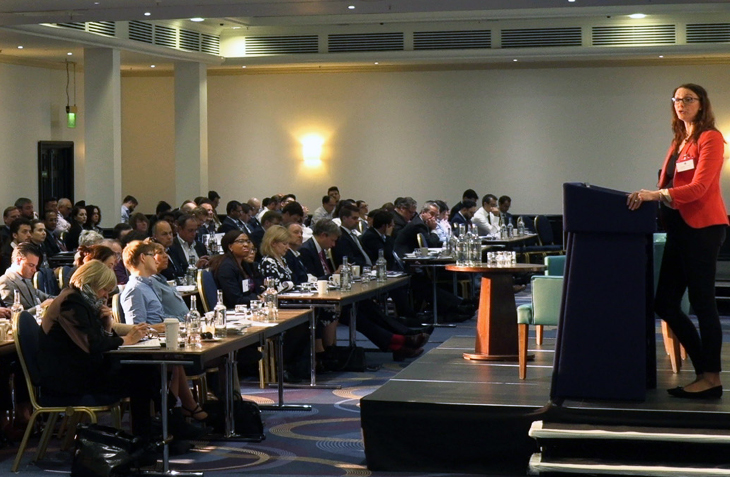 CONNECT WITH SENIOR LEADERS
CAN YOUR ORGANIZATION CONTRIBUTE?
Please contact the Center for Financial Professionals today to discuss how we can deliver your thought-leadership at the event, help you generate leads, and provide you with unique networking and branding opportunities. For more information on what we can offer, please contact chris.simou@cefpro.com or call us on +1 888 677 7007 ext. 207 where a member of the team will be happy to tailor the right package for you.
*Price to attend for professionals from corporations and financial institutions (that are not vendors or consultants)
Representing an information/service provider (E.g. Consultant, Vendor, Executive Search Firm, Law Firm)
*CeFPro have final approval over all registrations and rates charged.
To qualify for the preferential rates above, registration must be received by the close of business of the specific end date for each rate. Payment can be made at the time of registering, or up to a week after an invoice has been sent.
CeFPro reserves the right to increase rates should payment be delayed significantly. Should a delegate register at a rate that is inaccurate, CeFPro reserves the
right to issue an additional invoice for the outstanding amount.
Covid Assurance Policy
If you are unable to attend the Summit due to national/Covid restrictions, CeFPro would be more than happy to offer you a refund, credit note or the option to transfer the ticket to a colleague who is able to attend.
DOWNLOAD PDF REGISTRATION FORM
Simply email us with your
Full name
Job title
Company & address
Contact number
Email: marketing@cefpro.com
Call us on +1 888 677 7007

If you were interested in Third Party Risk Management USA: Cross Industry,
take a look at some of our related themes…
[/vc_row_inner]
iNFRont Magazine is CeFPro's unique bi-monthly industry publication. Featuring contributions from practitioners around the world as they address the most critical themes and challenges to take over the operational/non-financial risk sector, forward plan your next move with iNFRont.
Free to download, find out more.
As the operational and non-financial risk arena continues to rapidly evolve, expand, and gain significance, Non-Financial Risk (NFR) Leaders strives to provide risk professionals with insights, support, and benchmarks to guide them through the changing risk landscape.
NFR Leaders collates the knowledge of nearly 1,000 non-financial risk professionals to provide a 'voice of the market'. Critical themes addressed within the report include the top non-financial risks, areas attracting the greatest investment, the extent of the Covid-19 pandemic's impact, and much more.
Find out more about NFR Leaders.