THIRD PARTY & SUPPLY CHAIN RISK EUROPE
October TBC, 2023 | London
If you are interested in participating at CeFPro's Third Party & Supply Chain as a speaker please reach out to alice.kelly@cfp-events.com

Continuing from CeFPro's successful Vendor & Third Party Risk series, this event provides a cross sector view of supply chain risks and opportunities. In a post pandemic environment, organizations are navigating a new normal and developing best practice in a changing environment.
Joe Bakowski
Director of Procurement and Supplier Risk
Metro Bank PLC
Hasintha Gunawickrema
Chief Control Officer, Wealth and Personal Banking
HSBC
Rosalyn Aryee
Head of Outsourcing & TPRM and Operational Resilience
Santander
Sean Titley
Director of Enterprise and Operational Risk
Metro Bank
Paul Huggett
Head of Third Party Risk, 
Nationwide Building Society
Alex Dorlandt
Head of Supply Chain Risk
Lloyds Banking Group
Shamial Afzal
Head Strategic Supplier Oversight
Legal & General Investment Management (LGIM)
Julie Stewart,
Executive Director, Operational Risk Controller
UBS
Rebecca Goosens
Global Head of Supply Chain Sustainability
Schroders
Richard Mapes
Director, Compliance and Operational Risk
UBS
CAN YOUR ORGANIZATION CONTRIBUTE?
Please contact the Center for Financial Professionals today to discuss how we can deliver your thought-leadership at the event, help you generate leads, and provide you with unique networking and branding opportunities. For more information on what we can offer, please contact chris.simou@cefpro.com or call us on +44 (0) 203 994 6987 where a member of the team will be happy to tailor the right package for you.
.
Shamial Afzal,
Head of Strategic Oversight,
Legal & General Investment Management
Tai Alad 
Director, Solutions Engineering, EMEA
CyberGRX
Rosalyn Aryee
Head of Outsourcing and TPRM and Operational Resilience
Santander
Biography
With over 25 years financial services experience, Shamial has worked in insurance, banks and now investment management firm leading the strategic supplier oversight agenda globally.
Shamial has a passion to build inclusive and diverse teams which have been demonstrated through his various roles which have included operations, change and supply chain management.
Shamial continues to challenge the status quo and drive the supplier oversight agenda forward as critical part of any firm dealing with third parties.
Biography
Tai is part of the Risk Solutions team within CyberGRX, providing independent oversight, analysing challenges and providing best practices on third-party cyber risk management.
Before CyberGRX, Tai spent ten years across various departments advising a broad spectrum of Insurance services clients on how best to tackle challenges they face using the right combination of technology and processes. He currently leads the EMEA function.
Biography
Ros Aryee is an accomplished Resilience and Third Party Risk Management practitioner with a background in developing risk management frameworks and governance models to mitigate Outsourcing risks to enhance overall the operational resilience capability.  Ros currently leads the Third Party Risk Management programme for Europe and Americas regions in Standard Chartered Bank where she is accountable for risk management and driving adherence to organisational policies and regulatory expectations.
Ros is a Certified Third Party Risk Professional and holds a BSc in Electrical and Electronic Engineering, with a post graduate diploma in Business Continuity Management.  Her  career has spanned over 20 years in financial organisations including the Bank of England and Lloyds Banking Group where she held senior management roles across Business Resilience, IT Service Continuity, Crisis Management, Operational Risk and Compliance.
Ros is passionate about developing talent and empowering the next generation of leaders to come up with ingenious solutions to today's problems. She currently sits on the Shared Assessment PSC to  support and provide thought leadership to drive Third Party Risk Management agenda forward. She is a committee member on the City of London Police Advisory Group and in her spare time works with disadvantaged youth in the BAME Community.
Joe Bakowski
Director of Procurement, Supplier Risk & Commercial Management
Metro Bank
Anita Barber
Head of Third Party Management Services, HR
HSBC
Jenny Birdi
Head of Operational Risk and Risk Strategy
HSBC
Biography
Joe runs Procurement, Supplier Management and Supplier Risk for Metro Bank, having set up the team six years ago. He has a broad range of previous experience across sectors including engineering, construction, consulting, education and design.
Biography
I obtained a degree in Law with the dream to bring change, drive innovation and argue my views. After completing law school, I realised that was certainly not the career for me. I signed up to an internship programme in New York and worked on the world's largest trading floor – UBS Stamford Connecticut. This is where I found my passion for Banking. Following this I worked at Barclays, KPMG and joined HSBC 5 years ago. In these 5 years I have developed specialist knowledge in Vendor management with particular focus on Third Party Risk. The landscape for TPR is forever changing but what interests me the most is sustainability. We all have a huge role to play in achieving net zero targets, so within my capacity I am working to measure HSBC's supply chain carbon emissions. Alongside this, I am actively involved in a number of coaching and mentoring programmes and also run a Diversity and Inclusion working group.
Biography
Jenny has been with HSBC for over 25 years, having joined the Group through Forward Trust (also located in Birmingham) in 1993. She is currently the Head of Operational Risk and Risk Strategy for the UK ring-fenced bank, having been appointed to this double-hatted role in April 2018. She was previously the Head of Three Lines of Defence Execution for Operational Risk.
Jenny has spent nearly a decade in various roles in Operational Risk, interspersed with significant experience in Internal Audit (over 10 years' experience) and IT, including a one-year secondment to Vietnam.
Desmond Campbell
Former Programme Manager – TPRM Specialist,
Vodafone
Mike Day
Head of Group IT Procurement Third Party Management Programme
RSA Insurance
Nick Dixon 
Director of Sales
ORI
Biography
An Alumni of De Monfort University & London Metropolitan University, Demond is a seasoned Third-Party Risk Management Lead as well as a specialist in Supplier Relationship Management. He has worked both in the Public and Private sectors gaining foundational experience at London Underground over a 17 year career. He has also worked for Deutsche Bank, HSBC and now with Barclays.
Biography
Mike is Head of UK&I Third Party Management at RSA Insurance. Joining in March 2017 to focus on identifying and unlocking global IT Procurement opportunities and increasing collaboration between regions on procurement initiatives, he moved into Third Party Management in 2019 to implement a new programme and has subsequently run the function since. Mike is currently running the TPMv2 project to enhance the processes and frameworks to meet the new regulatory requirements
Previous to joining RSA Mike has held senior IT Procurement and Third Party Risk roles across a number of sectors, including roles at Zurich Insurance, EY, Morgan Stanley, Inmarsat and O2. He was the European lead for setting up the global Morgan Stanley Supplier Risk process in 2009/10
Mike is married with three children but still finds time to enjoy playing football and cricket – the rest of his time is spent on family crowd control.
Biography
Nick leads the commercial team at Ori and is fundamental in all engagement strategies. Nick is passionate about how Ori can assist their clients and in particular about the unique services offered around risk management.
Over 30 years Nick has held several senior positions notably at Vodafone where he led the commercial team in Northern and Southern Europe for their cloud and security practice. He also launched and led the cloud and connectivity practice at CDW. Through these roles and many more Nick has grown to understand the needs of financial clients and in particular the role operational risk plays when deciding on vendor selection, exit planning and operation resilience.
Alex Dorlandt,
Head of Supply Chain Risk,
Lloyds Banking Group
Miriam Douglas 
Third Party Oversight Manager 
Virgin Money

Rebecca Goosen
Global Head of Supply Chain Sustainability 
Schroders
Biography
Alex is Head of Supply Chain Risk for Lloyds Banking Group (LBG), responsible for ensuring that the supplier onboarding & management frameworks drive effective risk management and regulatory compliance. Alex has worked with LBG for 10 years, and has over 20 year experience in Sourcing and Supply Chain Risk.
Biography
Have worked in Financial Services industry for over 18 years, for Northern Rock, Virgin Money and Clydesdale Bank. Have worked in third party risk management for over five years, specialising in regulations and lead a team who oversee assurance on Third Party Risk Management, materilliaty and risk assessments and compliance to regulations.
Biography
Rebecca Goosen will be speaking at our upcoming Vendor & Third Party Risk Summit
Hasintha Gunawickrema,
Chief Control Officer, Wealth & Personal Banking,
HSBC
Sandra Hislop,
Former Head of Business Governance & Operational Oversight, 
Northern Trust Asset Management
Paul Huggett
Head of Third Party Risk, Business Services, Resilience & Agility
Nationwide Building Society
Biography
Hasintha Gunawickrema is currently the Chief Control Officer for HSBC UK Wealth and Personal banking. Over her 17-year career in Financial Services, she has worked with markets across Europe and Asia. She is currently reading for an Executive Leadership program with Harvard Business School and is also a qualified accountant.
Hasintha has led large scale business, digital and culture transformational programs to deliver better customer outcomes, improve operational excellence and drive effective risk management.
Hasintha is passionate in coaching and mentoring and has a large mentee base across Europe and Asia. She is back in the UK after a successful stint in India as the COO for Wealth and Personal Banking for HSBC. During her time in India, Hasintha was engaged in supporting charities that are focused on educating less privileged girls.  She is passionate in supporting colleagues and customers who are disadvantaged due to their physical abilities, mental health challenges and neurodiversity. She is the Diversity and Inclusion Ability lead for Global Wealth and Personal Banking in HSBC.
Hasintha leads the 'Data driven risk management' agenda to support businesses deliver sustainable growth and meet customer needs effectively.
Biography
Bringing over 18 years senior level experience in the financial sector, Sandra is an accomplished leader and is passionate about governance and oversight, helping to make organisations better, nimbler, and more resilient for their global investors.
Previously holding senior roles in large Asset Managers, Sandra has in-depth, specialist knowledge of governance, risk and control, operational and compliance risk practices. Much of Sandra's career has been spent engaging with senior executives/Boards about third party due diligence & oversight, implementing and reporting on regulations.
More recently Sandra has participated in the Investment Associations' Operational Resilience Working Group on Scenario Testing, culminating in the publication of the IA's Scenario Testing: severe but plausible industry paper and participated as a panel member in their Operational Resilience Forum in Q1.
Sandra is an active mentor and coach to emerging and seasoned talent, is a member of the Women on Boards UK and is currently focused on establishing her INED career.
Biography
Paul is currently responsible for the governance, oversight and reporting of the overall sourcing profile of the Group in relation to all third party arrangements.  This includes risk, end to end supplier management for strategic partners and governance of key procurement activity, including the Supplier Due Diligence and regulatory approvals processes.
He has held similar positions at Lloyds Banking Group, building a Supplier assurance programme, defining policy and setting Supplier customer treatment standards. He has held roles as both an IT and operations outsourcing programme manager, implemented new global workflow platforms, run investment banking and retail operations teams and been a Head of Internal Audit.  He splits his time between the UK and Dublin every week and is not happy that Ryanair don't have a customer loyalty scheme.
Angela Johnson,
Head of Risk across New Technology and Technology Change,
Lloyd's Banking Group
Richard Mapes,
Director, Compliance and Operational Risk
UBS
Victor Meyer
Chief Customer Officer
Supply Wisdom
Biography
Ange is responsible for Governance and Compliance for Lloyd Banking Group's Cloud Enabled Business Transformation Programme. Before her current role, Ange was Head of Cloud and Technology Change Risk.
Prior to working at Lloyds, Ange led transformation teams and programmes at Deutsche Bank including: Cloud Security, Risk and Compliance, Anti-Financial Crime Analytics, Data Quality People Change and Money Markets Finance, Risk and Regulatory Reporting.
Before joining Deutsche Bank, Ange worked as a Senior Manager at EY across Asia Pacific and EMEIA within the Financial Services Organisation focusing on Corporate Banking and Capital Markets transformation and business, technology and programme advisory. Ange started her career at IBM in Australia working as a developer, tester, designer and then business analyst and project manager.
Ange has an honours degree in Mechanical Engineering (Mechatronics / Robotics) and Computer Science from the University of Melbourne, Australia.
Biography
Richard is part of the Compliance & Operational Risk Control team within UBS providing independent oversight, challenge and control over third party risk to ensure these risks are understood, owned and managed within risk appetite and within the confines of regulatory requirements. More specifically, Richard currently leads UBS' 2LOD oversight of the UBS non-vendor framework.
Before UBS, Richard spent 10 years at PwC advising a wide spectrum of financial services clients on meeting third party and outsourcing regulations and implementing third party risk management frameworks.
Biography
Victor Meyer, Chief Customer Officer: A former U.S. Navy SEAL, Victor held a wide variety of roles at Deutsche Bank for 17 years before joining Supply Wisdom. At Deutsche Bank, his roles included group head of operational risk and group anti-fraud unit, and he had group-wide responsibility for third-party risk management, information security and technology risk, and operational resilience.
He has also been active with the World Economic Forum, where he served as Vice Chair of the Global Agenda Councils for both pandemic and catastrophic risk. In 2019, he participated in the forum's advancement of strategies and training to help companies understand and cope with the rising threat of infectious diseases.
Sean Miles
Head of Operational Risk
Shawbrook Bank
Ali Moinuddin
Managing Director, Europe
Uptime Institute
Matthew Moog 
General Manager – Third Party Risk Management
OneTrust
Biography
Implementation of Operational Risk Framework
Specialties: Operational Risk
Change Management
Operational Risk – Primary Industry: Banking
Risk – Primary Industry: Banking
Operational Risk Management – Primary Industry: Banking
Risk Management
Primary Industry: Banking, Insurance, Payments
CeFPro Advisory Board Member
Biography
Ali brings with him more than 20 years of experience in supporting high growth companies. Before joining the Uptime Institute Ali served at Workshare as CMO. In his previous roles he has driven sales and marketing initiatives for high growth companies and served as CMOat SkyDox, Director of Marketing at Interxion (NYSE:INXN), Director of Marketing EMEA for SPL WorldGroup (now a part of Oracle (NYSE:ORCL), and Marketing Manager EMEA and Asia-Pacific at Kana (NASDAQ: KANA).
Biography
Matthew Moog serves as the General Manager, Third-Party Risk at OneTrust, the category-defining enterprise platform to operationalize trust. In his role, Matthew advises companies throughout their third-party risk management implementations to help meet requirements relating to relevant standards, frameworks, and laws. Prior to joining OneTrust, Matthew spent 18 years at EY where he led their Global Third-party Risk offering for Financial Services and their Third-party Risk Managed Service offering for the Americas. Moog is a CISA and has a BS in Management Information systems from Rensselaer Polytechnic Institute in Troy, NY.
Chioke Morgan-Brown
Strategic Supplier Oversight Analyst
Legal & General Investment Management
Andrew Moyad
Chief Executive Officer
Shared Assessments 
Ewen O'Brien
Senior Vice President – Cyber Third Party Risk
BlueVoyant
Biography
Chioke joined in summer 2021 having 3 years of experience working at PropTech firm CoStar. With experience working with UK wide property data, Chioke studied Information Technology Management for Business at Oxford Brookes University. Chioke has joined LGIM's GSSO team as an analyst to support the drive towards the best in class strategic supplier oversight.
Biography
Andrew Moyad is the Chief Executive Officer of Shared Assessments.
Andrew is an accomplished leader and trailblazer in third party risk management. As a practitioner and a senior risk management executive, he has driven a culture of accountability and diligence in safeguarding information. Andrew has more than 25 years in risk management and information security. He has contributed greatly to the transformation and advancement of risk management as a strategic function that intersects with and helps guide all aspects of organizations.
Most recently, Andrew served as Senior Vice President, Vendor Risk Management at Blackstone, where he led a team of risk professionals responsible for overseeing all phases of the vendor lifecycle at the firm, including risk assessments, control diligence, contract reviews, financial checks, performance monitoring, issue tracking, and management reporting. Prior to Blackstone, he served as a director and global head of vendor risk management and BlackRock and Senior Vice President for Citigroup, where he was a Business Information Security Officer in Global Fixed Income and led third party risk assessments for several years.
Andrew holds a Bachelor of Arts Degree in Natural Sciences from Harvard University and a Master of Science Degree in Information Systems from the Stevens Institute of Technology.
Biography
Senior leader, with over 20 years' experience in the IT and Financial Services sectors, with particular success in bringing new disruptive technologies/companies to market to address 3rd party Cyber risk.
Prior to joining BlueVoyant, Ewen was instrumental in building the BitSight EMEA organisation, driving adoption of security ratings across key markets in EMEA, including Government agencies, regulators and FTSE 100 companies. Previously, Ewen was part of the founding team in OpenPages EMEA, who pioneered the  Governance, Risk and Compliance solution, that was acquired by IBM in 2012. He headed up financial services, where he helped expand the business, most notably in Europe, Africa and Asia, both within financial services and the regulators. He joined BlueVoyant to lead, shape and transform the global GTM strategy for our third-party risk and threat intelligence solutions.

Owen Standen
Managing Director/ Division Director, Business Services – EMEA 
Macquarie Group
Julie Hoesli-Stewart
Executive Director, Operational Risk Controller
UBS
Sean Titley
Director of Enterprise and Operational Risk
Metro Bank
Biography
Owen is a Managing Director at Macquarie heading up the organisation's Group Procurement function across Europe, the Middle East and Africa. He has over 15years' financial services experience, having worked internationally for Barclays, BlackRock and Citigroup and is a Chartered fellow and international award winner with CIPS. In his time at Macquarie Owen has grown and developed the end-to-end EMEA supply chain function, delivering significant value for businesses whilst enabling stronger supplier/vendor governance and improved, more timely payment of suppliers.
Biography
Julie is an experienced risk manager with 25 years at UBS and specialises in outsourcing and procurement and, more widely operational resilience. She advises senior management on risk management and control globally and on how to improve communications to staff throughout the organisation with respect to her specialisation. Julie leads global investigations on breaches to the firm's policies with respect to outsourcing and procurement and advises the firm on their root cause remediation.
Biography
Sean has over 25 years of experience in Risk Management across disciplines, including Enterprise Risk, Operational Risk, Credit Risk, Strategic Risk and Front Office Supervision. He is a passionate advocate for the furtherance of Operational Risk as a discipline, co-authoring papers and acting as a speaker and panellist at many external events.
Sean has held Director level roles at a number of organisations, both on a consultancy and permanent basis. He is currently Director of Enterprise and Operational Risk at Metro Bank, running a growing team responsible for the Bank's overall risk management framework and approach to Operational Risk from a second line perspective. This includes liaison with the PRA and FCA and making ongoing enhancements to the Bank's approach to risk appetite, governance and embedding a strong risk culture across the three lines of defence. Sean has been integral to a transformation in the Bank's approach, including putting in place a new Risk Taxonomy, Bank Risk Report, approach to RCSA, Control Testing, Operational Risk losses and Scenario Analysis as well as setting up a new Operational Risk Oversight Committee, which he chairs. His team is working closely with the first line on approaches to Operational Resilience, Third Party Risk Management and the management of People, Change, Data, Information Security and Technology Risks.
Sean is a member of the Institute of Operational Risk/IRM Operational Risk Committee, providing advice on its approach to Operational Risk and running the IOR's Chapters across the globe.
Codee Woo
Strategic Supplier Risk Manager
Legal & General Investment Management
Biography
Codee is a Strategic Supplier Risk Manager at Legal & General Investment Management (LGIM) and has 7 years' experience in the financial services industry. Previously, Codee worked at PwC where she qualified as a Chartered Accountant and advised financial institutions on how to meet third party risk regulatory requirements, including framework design and implementation and supplier due diligence. Codee is also passionate about using technology to transform the way that we manage suppliers to obtain efficiencies and deeper data insights.

Interactive panel discussions are designed to include attendees by running a live Q&A throughout the session
Hear industry experts provide detailed insights on a range of vendor risk issues, challenges and opportunities
 Networking opportunities including breakfast, lunch and refreshment breaks on both days, access to all streams and sessions.
Continue discussions beyond the auditorium and interact with speakers and attendees after their session.
September 28, 2022
The views and opinions expressed in this article are those of the thought leader as an individual, and are not attributed to CeFPro or any particular
[…]
Biography
iNFRont Magazine is a unique publication providing regular insight on the operational and non-financial risk (NFR) sector. Featuring contributions provided by leading industry figures and experts from around the world, iNFRont Magazine touches on the most critical themes and challenges currently affecting financial professionals.
Available to download for free.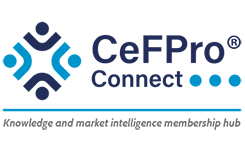 Biography
CeFPro Connect aims to connect industry experts through thought leadership content and timely news, written for the industry, by the industry. Gain unlimited access to CeFPro's unparalleled library of resources including iNFRont Magazine, market intelligence reports, filmed presentations, insights Q&A's, and much more.
Sign up for free.
SHARE YOUR THOUGHT LEADERSHIP
CONNECT WITH SENIOR LEADERS
CAN YOUR ORGANIZATION CONTRIBUTE?
Please contact the Center for Financial Professionals today to discuss how we can deliver your thought-leadership at the event, help you generate leads, and provide you with unique networking and branding opportunities. For more information on what we can offer, please contact chris.simou@cefpro.com or call us on +44 (0) 203 994 6987 where a member of the team will be happy to tailor the right package for you.
Representing a financial institution or government body – (E.g. Bank, Insurance company, Asset Manager, Regulator)
Representing an information/service provider (E.g. Consultant, Vendor, Executive Search Firm, Law Firm)
*Prices do not include VAT
*To qualify for the preferential 'early bird' rates, registration must be received by the close of the 'early bird' working day, and payment can be made at the time of registering, or up to a week after registration is made an invoice sent. CeFPro reserves the right to increase rates should payment be delayed significantly. Should a delegate register at a rate that is inaccurate, CeFPro reserves the right to issue an additional invoice for the outstanding amount.

Covid Assurance Policy 
If you are unable to attend the Summit due to national/Covid restrictions, CeFPro would be more than happy to offer you a refund, credit note or the option to transfer the ticket to a colleague who is able to attend.
DOWNLOAD PDF REGISTRATION FORM
Simply email us with your
Full name
Job title
Company & address
Contact number
Call us on +44 (0) 20 7164 6582
Register your Interest in Third Party & Supply Chain Risk Europe to receive updates
If you were interested in Vendor & Third Party Risk Europe, take a look at some of our related themes…
iNFRont Magazine is CeFPro's unique bi-monthly industry publication. Featuring contributions from practitioners around the world as they address the most critical themes and challenges to take over the operational/non-financial risk sector, forward plan your next move with iNFRont.
Free to download, find out more.
As the operational and non-financial risk arena continues to rapidly evolve, expand, and gain significance, Non-Financial Risk (NFR) Leaders strives to provide risk professionals with insights, support, and benchmarks to guide them through the changing risk landscape.
NFR Leaders collates the knowledge of nearly 1,000 non-financial risk professionals to provide a 'voice of the market'. Critical themes addressed within the report include the top non-financial risks, areas attracting the greatest investment, the extent of the Covid-19 pandemic's impact, and much more.
Find out more about NFR Leaders.