Vendor & 

Third

 Party Risk USA
8th Annual | June 7-8 | New York City
GLOBAL REGULATIONS
Identifying regulatory expectations on a global level and integrating requirements under a unified framework
CRITICAL THIRD PARTIES
Identifying critical third parties and ensuring compliance with contract set
RISK APPETITE
Setting and governing appropriate risk appetite within third party risk program
THIRD PARTY RISK PROGRAM
Maturing the third party risk management program to bring efficiency and value to the business
CYBER SECURITY
Reviewing current cyber threats posed and mitigating these down the supply chain
COLLABORATION
Increasing collaboration and visibility between internal teams and vendors and utilizing technology to mitigate risks
DATA PRIVACY
Ensuring visibility of data privacy with an increase of global regulations
CONTRACT MANAGEMENT
Reviewing contracts are being governed and adhered to by third parties after onboarding

Michael Steinhoefel
Director Operational Risk Management
Barclays
Donald Mones
Director Third Party Risk Management
MUFG
James McPherson
Director & Counsel
Credit Agricole
Rodney Campbell
Head of Third Party Risk Management
Valley Bank
Nate Vanderheyden
Director, US Banks Cyber & Information Security
Morgan Stanley

Melissa Mellen
Head of Third Party Risk Management
Federal Reserve Bank of New York
Courtnee Smith
Vice President, Enterprise Supplier Management
Capital One

Krystelle Bilodeau
Senior Director, Banking Operations & Risk
Bank of Canada
Luis Grisales
Head of Vendor Risk Management & Vendor Onboarding
Blackstone
Olga Voytenko
Managing Director of Operational Resilience
Silicon Valley Bank






CAN YOUR ORGANIZATION CONTRIBUTE?
Please contact the Center for Financial Professionals today to discuss how we can deliver your thought-leadership at the event, help you generate leads, and provide you with unique networking and branding opportunities. For more information on what we can offer, please contact chris.simou@cefpro.com or call us on +1 888 677 7007 ext. 207 where a member of the team will be happy to tailor the right package for you.
.

8:00 Registration and breakfast
8:50 Chair's opening remarks
CONTRACT MANAGEMENT – PANEL DISCUSSION
9:00 Ensuring contracts are being governed and adhered to by third parties after onboarding
Session details 
Ensuring contractual leverage when security events arise
Conducting annual due diligence
Reviewing the vendors once the contract is signed
Leveraging technology to assess vendors

Investing prior to a breach occurring

Implementing appropriate follow ups when identifying risk

Incorporating an audit clause into the contract when onboarding

Incorporating non-compliance triggers
Obtaining evidence that vendors have remediated
Rodney Campbell, Head of Third Party Risk Management, Valley Bank
Krystelle Bilodeau, Senior Director, Banking Operations & Risk, Bank of Canada
Melissa Mellen, Head of Third Party Risk Management, Federal Reserve Bank of New York
James Mcpherson, Director & Counsel, Credit Agricole
CRITICAL THIRD PARTIES
9:45 Identifying critical third parties and ensuring compliance with contract set
Session details 
Reviewing critical third parties to comply with contract set
Monitoring and auditing terms and conditions from contract owner
Testing critical third parties to be in compliance with contract
Prioritizing compliance with the terms and conditions of critical third parties
Preparing an exit plan when a critical third party is in financial distress

Substituting a third party for minimal disruption

Prioritizing critical third parties
Understanding what contingency plans look like for critical vendors
Defining criticality for vendors
Tausif Khan, Associate Director, Third Party Risk, DTCC
Michael Rivas, Head of Third Party Risk, DTCC

10:20 Morning refreshment break and networking
MITIGATION
10:50 Mitigating risk in a connected world: The importance of Nth party risk management
Session details 
Reviewing the evolution of the geopolitical landscape and disruption to third parties
Increased importance of ESG
Precipitation of evolution into supply chain risk management
Reviewing best practices and industry trends
Looking into the future of third party risk management
Wes Loeffler, Product Manager, Archer
FOURTH PARTIES – PANEL DISCUSSION
11:25 Mapping the supply chain to gain transparency and understand controls in place beyond fourth parties
Session details 
Creating a fourth party inventory
Understanding controls with fourth parties
Performing continuous monitoring on fourth parties
Managing and mitigating risks brought from fourth parties
Defining risk tolerance with fourth parties
Understanding when subcontractors controls have changed

Ensuring third parties have control on their subcontractors

Reviewing the expectation from regulators
Managing and tracking access to data
Michael Steinhoefel, Director Operational Risk Management, Barclays
Courtnee Smith, Vice President, Enterprise Supplier Management, Capital One
Gregory Goldstein, Vice President, Strategic Global Partner Management, Prudential Financial tbc
EXIT PLANNING
12:10 Developing and testing exit plans in the event of a planned exit
Session details 
Application of exit planning
Testing exit plans
Allowing testing for stressed exit plans
Designing the exit plan

Including the right components when drafting the exit plan

Testing the value of exit plan with teams
Analyzing the weakest point of the exit plan
Olga Voytenko, Managing Director of Operational Resilience, Silicon Valley Bank
12:45 Lunch break and networking
A series of informal roundtable discussions, chaired by industry professionals, which are optional and outside of the event structure. Engage with peers on a topical subject of your choice over lunch.
Horizontal versus vertical management of third party risks
Led by Michael Steinhoefel, Director Operational Risk Management, Barclays 
Reviewing global regulatory expectations
Led by Donald Mones, Director Third Party Risk Management, MUFG 
Overcoming biggest hurdles to a successful TPRM deployment
Led by Mike Yaffe, CMO, Prevalent
Setting appropriate risk appetite
Led by Jing Zhao, Director Third Party Risk and Analytics, USAA tbc 
AUTOMATION
1:45 How automation fixes the broken vendor risk process
Session details 
Managing vendors in an ever-changing regulatory environment
Staying ahead the curve
Leveraging big data
Automating processes
Validating assessments and managed services
Peter Pernebo, MD, Global Head of Third Party Risk Management Solutions, KY3P, S&P Global
Luke Nordlie, Senior Director, KY3P, S&P Global
TECHNOLOGY
2:20 The business impacts of technology for TPRM in 2023
Session details 
Process improvement reduction
Realizing human potential
Maximizing the value of data
Reducing hidden risk
Continuous monitoring assessment
Transitioning from survival to innovation
Brian Shaw, Director of Financial Services, Mirato
RISK APPETITE
2:55 Setting and governing appropriate risk appetite within third party risk program
Session details 
Governing risk appetite
Setting risk appetite
Reviewing business responses to setting limits
Working through business relationships and reviewing potential pushbacks
Embracing the meaning of appetite
3:30 Afternoon refreshment break and networking
ESG – PANEL DISCUSSION
4:00 Integrating ESG into third party risk practices and developing metrics to ensure compliance for both environmental & social risks
Session details 
Setting risk appetite for ESG when onboarding third parties
Integrating ESG processes without disrupting TPRM programs
Monitoring climate risk impact by third parties
Reviewing ESG compliance down the supply chain
Capturing and reporting metrics for diverse suppliers
Balancing approach to all proposed regulations
Expanding TPRM program to cover elements of sustainability
Getting value from the invest in ESG reporting and management
Incorporating ESG into vendor risk assessments
Luis Grisales, SVP – Head of Vendor Risk Management & Vendor Onboarding, Blackstone
Ken Wolckenhauer, VP Vendor Management, Nordea Bank
THIRD PARTY RISK PROGRAM
4:45 Maturing the third party risk management program to bring efficiency and value to the business
Session details 
Designing a third party risk management program
Engaging the correct teams
Performing due diligence
Creating an efficient cost effective program
Utilizing technology to ensure an effective TPRM program
Having effective processes in place
Measuring cost savings brought through efficiency
Shifting from traditional due diligence questionnaires into real time monitoring
Ability to keep up with business and client demand
Having strategic relationships to help advance goals
Shamial Afzal, Head of Supplier Management Governance, Legal & General Investment Management
5:20 Chair's closing remarks  
5:30 End of day one and drinks reception

8:00 Registration and breakfast
8:50 Chair's opening remarks
CYBER SECURITY – PANEL DISCUSSION
9:00 Reviewing current cyber threats posed and mitigating these down the supply chain
Session details 
Handling potential data breaches
Mitigating risk exposure that arises from data leaks
Knowing when to cut off vendors after multiple cyber breaches
Coordinating outreach to a vendor once an attack occurs
Working with vendors to mitigate cyber risks
Understanding how third and fourth parties are impacted by cyber breaches
Getting responses from fourth parties to understand exposure in a timely manner
Leveraging technology to keep up with the pace of change from attacks

Creating automated responses once a breach occurs

Understanding how vendors protect data from breaches
Nate Vanderheyden, Director, US Banks Cyber & Information Security, Morgan Stanley
Sandeep Bhide, VP of Product Management, ProcessUnity
CYBER INSURANCE
9:45 Best practices for procuring and managing cyber insurance
Session details 
Understanding the value of cyber insurance
Leveraging the value of your cyber coverage during data breaches
Implementing continuous monitoring
Knowing your options if cyber insurance is reduced or removed
Evaluating supplier cyber insurance coverages and their limits
Appreciating the contractual interplay between indemnification, insurance, and Limitation of Liability
Andrew Moyad, Chief Executive Officer, Shared Assessments 
10:20 Morning refreshment break and networking
CYBER
10:50 Best practices for a world class third-party cyber risk program
Session details 
Session details to come.
Senior Executive, Bitsight
AI & TPRM
11:25 Implementing AI within third party programs to allow for automation of tasks and increase internal efficiency
Session details 
Investing in AI to automate more processes within TPRM
Increasing efficiency and time saving
Leveraging AI to perform due diligence and risk assessments
Tailoring reports to align with different regulators
Leveraging AI to produce standardized reports
Understanding potential updates with GRC
Leveraging technology to gain supplemental solutions
Understanding new technologies that are available
Automating processes with an increase of lay offs
12:00 Lunch break and networking
A series of informal roundtable discussions, chaired by industry professionals, which are optional and outside of the event structure. Engage with peers on a topical subject of your choice over lunch.
Managing a TPRM program when going through M&A process
Led by Hugo Ramirez, SVP Director of Corporate Assurance, Internal Audit, BBVA
The "contract checklist": risk vs regulatory expectations
Led by James Mcpherson, Director & Counsel, Credit Agricole
Affiliate reviews – when you vendor isn't 3rd party
Led by Carolyn Handley, Head of Vendor Due Diligence & Monitoring – NA Investments, Global Investment Center, Aon
GLOBAL REGULATIONS – PANEL DISCUSSION
1:00 Identifying regulatory expectations on a global level and integrating requirements under a unified framework
Session details 
Integrating all upcoming regulation into TPRM program

Staying abreast of all changes

Ensuring third parties have appropriate controls to comply with regulations
Interpreting guidance from NY DFS

Reviewing core requirements
Demonstrating compliance

Producing a TPRM program to align with all regulatory bodies
Leveraging internal teams to identify and comply with regulations
Responding to the upcoming inter-agency guidance
Keeping pace and staying compliant with the evolving world of banking

Utilizing fintechs & open banking
Donald Mones, Director Third Party Risk Management, MUFG
Shamial Afzal, Head of Supplier Management Governance, Legal & General Investment Management
Stuart Hoffman, Governance & Operational Risk Policy Analyst, OCC
DATA PRIVACY
1:45 Ensuring visibility of data privacy with an increase of global regulations
Session details 
Understanding regulators priorities
Understanding where data is and who has it
Reviewing the jurisdiction that the data sits in
Offshoring data appropriately
Managing increased data exposures with people working globally
Systematically managing data privacy laws and ensuring vendors comply
Balancing resources working from home and complying with global data regulations
Complying with regulations when dealing with cross-border transactions
Advances with the data privacy act
2:20 Afternoon refreshment break and networking
FINTECH
2:50 Increasing collaboration with fintechs to advance third party programs whilst staying compliant with regulations
Session details 
Dealing with fintechs without compromising banks security risk

Regulated banks Vs unregulated fintechs

Implementing US regulations when onboarding global fintechs
Approaches to onboarding and managing fintechs
Understanding the balance between onboarding fintechs and risk appetite
Enforcing regulations to fintechs
Conducting appropriate due diligence on fintechs
Mitigating potential risks by educating fintechs
Staying mindful of services fintechs provide
Eli Enav, Director – Third Party Risk, Internal Audit, American Express
COLLABORATION
3:25 increasing collaboration and visibility between internal teams and vendors and utilizing technology to mitigate risks
Session details 
Utilizing internal and external tools without being disjointed
Collaboration internally and externally to operate on same platforms
Ensuring communication from front to back office
Managing risk between both sides
Operationalizing internal teams effectively
Tying together siloed activities
Understanding what stakeholders are involved to decision make
Allowing transparency and visibility when contracting
Gaining buy in from stakeholders

Aligning with TPRM and procurement teams
Olga Baldwin, VP, Vendor Management, Axiom Bank
M&A
4:00 Managing an increase with M&A activity and alignment of programs
Session details 
Reviewing challenges brought with M&A's
Managing TPRM programs when going through M&A process

Building a plan for the transition

Increased scalability of vendors and performing risk assessments
Increased reliance on outsourcing post-covid
Manage current vendors and incorporating new vendors from M&A
Increase in concentration risk
Hugo Ramirez, SVP Director of Corporate Assurance – Internal Audit,  BBVA
4:35 Chair's closing remarks
4:45 End of Congress
Shamial Afzal
Head of Supplier Management Governance
Legal & General Investment Management
Olga Baldwin
VP, Vendor Management
Axiom Bank

Krystelle Bilodeau
Senior Director, Banking Operations & Risk
Bank of Canada
Biography
With over 25 years financial services experience, Shamial has worked in insurance, banks and now investment management firm leading the strategic supplier oversight agenda globally.
Shamial has a passion to build inclusive and diverse teams which have been demonstrated through his various roles which have included operations, change and supply chain management.
Shamial continues to challenge the status quo and drive the supplier oversight agenda forward as critical part of any firm dealing with third parties.
Biography
"Olga Baldwin is a VP, Vendor Management at Axiom Bank with over 13 years of experience in third party risk management. Currently she is responsible third-party risk management program development, improvements, and implementation to ensure a proper oversight of the bank third parties is conducted in accordance with regulatory requirements including vendor selection, risk assessment, due diligence, ongoing monitoring, and terminations. Prior to this role, Olga held a position of a Director, Vendor Risk Management at Sterling National Bank overseeing Vendor Risk Management Program.
Biography
Krystelle Bilodeau is Senior Director, Banking Operations & Risk at the Bank of Canada. Krystelle has worked in the financial sector for over 20 years with 16 years at Canada's central Bank. Throughout her career, Krystelle has established herself as a versatile professional holding leadership positions in a broad range of areas including Director of Retail and Wholesale Debt Administration responsible for large and complex outsourced operations; as Director of Awareness and Education in the Currency Department during Canada's successful transition from paper-based to polymer-based currency; As Adviser on Third Party Risk having designed and implemented the Bank's Third party risk management program; and as Senior Director for the Bank of Canada's critical Banking Operations and risk during the COVID crisis
Krystelle is a member of the Faculty for Third Party Risk Institute and its delivery partner SIG University's "Certified Third Party Risk Management Professional" program; Vice President of the Board of Directors of the EBO Financial Education Centre; Chair of the Ottawa chapter of the Dean's Advisory Council for the Lazaridis School of Business & Economics, and a member of the Strategic Direction Committee for the Bank of Canada's women's leadership network – PotentiELLE. Krystelle is also the recipient of the Future of Sourcing Awards 'Rising Star' award for 2018 and shortlist candidate for the Women in Finance awards 'Outstanding Achievement' award in 2019.
Krystelle holds a BA in Communications and a Master's in Business Administration from Wilfrid Laurier University.
Sandeep Bhide
VP of Product Management
ProcessUnity
Rodney Campbell
Head of Third Party Risk Management
Valley Bank
Eli Enav
Director – Third Party Risk, Internal Audit
American Express
Biography
Sandeep has spent over 15 years in enterprise B2B SaaS software companies with deep and broad experience in product management and software engineering. Before ProcessUnity, Sandeep led GEP's sourcing, supplier, and third-party risk management products for 2 years. Prior to that he led the third-party risk and performance management product at Coupa (Hiperos) for nine years. Sandeep is responsible for keeping the pulse on current and emerging needs in the third-party management market and delivering high-value product capabilities and solutions that help ProcessUnity's customers and maintain its leadership position. Sandeep has an MBA in Finance from Rutgers University and a bachelor's degree in Computer Engineering from the University of Pune.
Biography
Rodney Campbell is a recognized industry leader in Third-Party Risk Management (TPRM) framework, Relationship Management, Contract Management & Performance Management. Rodney is a business champion, dedicated to empowering organizations and business leaders with industry insights and best practices to establish both regulatory compliance and operational success. Experienced in developing global programs, processes, cross-functional teams from the ground up and leading projects spanning Asia-Pacific, Latin America, United Kingdom and North America regions, Rodney creates a high-impact, collaborative environment that eliminates silos and cross borders.Additionally, Rodney serves on Seton Hall University Customer Experience Program Advisory Council and The Board of Directors for HANDS Housing and Neighborhood Development.
Gregory Goldstein
Vice President, Strategic Global Partner Management
Prudential Financial tbc
Luis Grisales
SVP – Head of Vendor Risk Management & Vendor Onboarding 
Blackstone
Carolyn Handley
Head of Vendor Due Diligence & Monitoring – NA Investments, Global Investment Center
Aon
Biography
Greg Goldstein is Vice President, Head of Third Party Risk Management at Prudential Insurance Company of America and he is responsible for enabling businesses and functions to achieve objectives from using third parties including improved profitability, faster time to market, competitive advantage and decreased costs by providing a framework to manage reputational, legal & regulatory, operational and information security risks. Previously, Greg was Vice President of Actuarial Internal Controls where he designed, developed and implemented a global program to increase the awareness, accountability and transparency of risks and enhance the risk and control culture.
Greg joined Prudential from Equitable, where he held numerous finance and risk management roles. He has deep insurance industry experience complimented by an extensive management consulting/public accounting background that includes Ernst & Young and Deloitte.
Greg is a graduate of the University of California, Los Angeles, with a Bachelor of Arts degree in Economics and Business. He is Certified Public Accountant (CPA), a member of the American Institute of Certified Public Accountants (AICPA) and a member of the New York State Society of CPAs. Greg is also a Certified Third Party Risk Professional (CTPRP), Fellow of the Life Management Institute (FLMI) and Six Sigma Black Belt.
Biography
Carolyn Handley is the Head of Vendor Due Diligence and Monitoring for NA Investments, in Aon's Global Investment Center.  She joined Aon in 2013 as the Finance Lead for NA Investments, previously holding lead roles in financial, analytical and business decision support for top-tier companies such as PepsiCo, Walmart Stores Inc., and GE Capital. Carolyn holds an MBA in International Business, BS in Accounting, and an active CPA license.
Stuart Hoffman
Governance & Operational Risk Policy Analyst
OCC
Tausif Khan
Associate Director, Third Party Risk
DTCC
Wes Loeffler
Product Manager
Archer
Biography
Stuart is a Policy Analyst with the OCC's Bank Supervision Policy division, specializing in governance and operational risk policy. He is also a Bank Information Technology examiner, specializing in cybersecurity and information technology risk / information security. He supports international efforts as the OCC's interim representative to the Basel Committee on Banking Supervision (BCBS) Operational Resilience Group. Stuart joined the OCC as an industry hire in June of 2013. Prior to joining the OCC, Stuart held IT risk management related positions at Citigroup, Cisco, and GE.  His career also includes management consulting experience at Deloitte. He has substantial experience in regulatory examinations, technology audits, IT certification efforts, and cross-border initiatives from both the regulatory and business perspectives. Stuart completed his BA and MBA at NYU and holds several industry-recognized credentials, including the CISA, CISSP, and CRISC.
Biography
Tausif leads the Third Party Risk Governance and Reporting group of DTCC. He is responsible for managing the Third Party Risk Management framework and lifecycle specifically focusing on Critical Third Parties, firmwide awareness of responsibilities, due diligence of 4th/nth parties, governance for monitoring and oversight, and regulatory responses. Tausif holds a BS in Finance from the University of South Florida and is currently pursuing his MS in Cybersecurity from Virginia Tech.
Biography
Wes has been with Archer for over five years and serves as the product manager for Third Party Risk Management, Business Resilience, and Operational Resilience. Prior to joining product management, he worked as a product owner and solutions engineer where he developed offerings for Third Party Risk Management, IT & Security Risk Management, and integrations with AWS Security Hub and RiskRecon. Prior to joining Archer, Wes worked for 10 years in the financial services industry as a relationship manager and risk analyst.
Andrew Moyad
Chief Executive Officer
Shared Assessments
Melissa Mellen
Head of Third Party Risk Management
Federal Reserve Bank of New York
James Mcpherson
Director & Counsel
Credit Agricole
Biography
Andrew Moyad is the Chief Executive Officer of Shared Assessments.
Andrew is an accomplished leader and trailblazer in third party risk management. As a practitioner and a senior risk management executive, he has driven a culture of accountability and diligence in safeguarding information. Andrew has more than 25 years in risk management and information security. He has contributed greatly to the transformation and advancement of risk management as a strategic function that intersects with and helps guide all aspects of organizations.
Most recently, Andrew served as Senior Vice President, Vendor Risk Management at Blackstone, where he led a team of risk professionals responsible for overseeing all phases of the vendor lifecycle at the firm, including risk assessments, control diligence, contract reviews, financial checks, performance monitoring, issue tracking, and management reporting. Prior to Blackstone, he served as a director and global head of vendor risk management and BlackRock and Senior Vice President for Citigroup, where he was a Business Information Security Officer in Global Fixed Income and led third party risk assessments for several years.
Andrew holds a Bachelor of Arts Degree in Natural Sciences from Harvard University and a Master of Science Degree in Information Systems from the Stevens Institute of Technology.
Biography
Melissa J. Mellen is an Officer within Procurement Value Management, leading the Policy, Analytics, & Vendor Strategy team. In this capacity, Melissa is responsible for overseeing Procurement Policy related compliance, and advisory client driven services. She also manages the Federal Reserve Bank of New York's Vendor Management, and Supplier Diversity Program.
Prior to joining the Federal Reserve Bank of New York, Ms. Mellen spent fifteen years in the private sector, focused on Procurement, Supplier Diversity and Vendor Risk Management for firms such as: MUFG Union Bank, JP Morgan Chase, OppenheimerFunds, and Mizuho Bank, Ltd.
Ms. Mellen received her bachelor's degree in Philosophy from SUNY Albany and holds an MBA with a concentration in Risk Management from Saint Peter's University. She earned a Professional Certificate in Diversity & Inclusion from Cornell University. Melissa is currently a Doctoral Candidate at Pace University, with a focus in Consumer Psychology and Marketing.
Melissa lives in Hoboken New Jersey with her husband Kevin, and Pitbull puppy Viggo.  She is a certified yoga instructor affiliated with both the Dharma Yoga Center of New York City, as well as National Yoga Alliance.
Biography
James McPherson is Director & Counsel at Credit Agricole Corporate and Investment Bank in New York.  He is a member of the Regulatory Group and his work includes reviewing and negotiating a broad range of commercial agreements for the Bank, including contracts for a variety of technology and trading related services.  He also participates in various steering committees related to the procurement and ongoing monitoring of the Bank's various service providers and outsourcing initiatives, including the Bank's Vendor Management Committee.
Donald Mones
Director Third Party Risk Management
MUFG
Luke Nordlie
Senior Director
KY3P, S&P Global
Peter Pernebo
MD, Global Head of Third Party Risk Management Solutions
KY3P, S&P Global
Biography
Peter Pernebo is the Global Head of Third Party Risk Solutions for KY3P, S&P Global Market Intelligence, where he is leading the commercial, strategy and client delivery of third-party risk management solutions. KY3P is designed in close cooperation with large financial institutions to provide efficiencies and standardization to the third-party due diligence process.
Before joining S&P Global, Peter spent eight years leading various engagements within Goldman Sachs third party risk management office, establishing vendor management policies, procedures and infrastructure to support the firm's program.
Prior, he was recruited to head the US NE region for Totality, a silicon valley technology upstart providing operational support for major ecommerce clients. His responsibilities included sales, client service delivery and consulting. As part of the executive leadership team, Peter was responsible for product and growth strategies. Totality was acquired by Verizon Business and he led the integration of Totality services.
Before joining Totality, Peter was a senior Director at Accenture, leading global supply chain projects for clients in the US, Canada, Japan, UK, Sweden and many other locations.
Peter holds a BSc in Business and Strategy from Lund University as well as minors in History and Sociology. He is also ITIL certified.
Michael Rivas
Head of Third Party Risk
DTCC
Hugo Ramirez
SVP Director of Corporate Assurance – Internal Audit
BBVA
Brian Shaw
Director of Financial Services
Mirato
Biography
Hugo Ramirez has over 33 years of internal audit experience in three countries (US, Mexico, and Puerto Rico) providing assurance on governance effectiveness Risk management and control practices.
Professional Experience and Responsibilities
Hugo Ramirez joined BBVA Internal Audit in February 1993.
During his time at BBVA, Ramirez has held audit positions at five BBVA entities in three different countries. Ramirez has held the title of Chief Audit Executive at BBVA Bancomer USA (2006) and BBVA Puerto Rico (2012). Before joining the audit team of BBVA New York, Ramirez served as Director of the Internal Audit Fraud Division and subsequently he was appointed as Corporate Assurance Director for Internal Audit, focusing on the enactment of a three line of defense integrated structure for all BBVA entities in the US.
As a part of the Solutions Development team in BBVA New York (Agile Methodology), Ramirez is focused on audits related to Operations, and Third-Party Risk Management, although his experience in auditing covers almost all areas of the banking industry as a result of the diversity of his functions throughout his wide-ranging banking career. Notable audits worked on/led include Retail Banking Sales Incentives, Forensic investigations, Volcker Rule Compliance, Vendor Risk Management, Operational Risk, Consumer Deposits, Governance, IT & Data Security, and Lending reviews.
Professional and Community Activities
Ramirez holds a Certification in Risk Management Assurance, designation by the IIA and is a Certified Regulatory Vendor Program Manager. He is a member of the Institute of Internal Auditors and the Association of Certified Fraud Examiners. He has experience as college professor and conference speaker on financial subjects.
Education
Ramirez holds a Master's degree in Financial Engineering with concentration in Mergers and Acquisitions and a Bachelor's degree in International Trade both from the Universidad de Guadalajara in Mexico. He has also completed executive training in Leadership and Senior Management at recognized business schools in Texas, Guadalajara (MX) and Mexico City.
Biography
Brian has worked in business process automation targeting risking and compliance for over 25 years, supporting hundreds of Fortune 500 and mid-market firms across all industries. Since 2011 Brian has focused on Third-Party Risk, Compliance and Performance Management for the Financial Services Industry, as well as Master Data Management and Know Your Customer (KYC) challenges. At Mirato, Brian serves as Director of Financial Services Sales, responsive for sales to financial services firms in North America and Europe.

Michael Steinhoefel
Director Operational Risk Management
Barclays
Courtnee Smith
Vice President, Enterprise Supplier Management
Capital One
Nate Vanderheyden
Director, US Banks Cyber & Information Security
Morgan Stanley
Biography
Michael Steinhoefel is a Director of Operational Risk Management at Barclays responsible for Connecting Risk in the Supply Chain. Prior to this Michael was at BNY Mellon Global Markets and 20 years with Citi, the Swiss Stock Exchange, and Credit Suisse in roles in Internal Audit and in first line Risk & Control and Business Process Reengineering in the US, LATAM and EMEA. Michael worked several years as external auditor. He holds a Master of Political Science from the Johannes Gutenberg University in Germany and an MBA from the Institute of Management Development (IMD)
Biography
Nate Vanderheyden is an Executive Director on Morgan Stanley's U.S. Banks Cybersecurity and Information Security Team.Mr. Vanderheyden is responsible for the evaluation and evolution of banking systems to enhance cyber resiliency and defensive measures. He started at the firm in 2018 on the Wealth Management Cybersecurity team in direct support of Global Banking Technology and the Private Bank.Prior to joining Morgan Stanley, Mr. Vanderheyden served for 11 years in the U.S. Marine Corps and was deployed to Iraq and Afghanistan. His last six years of duty were spent at the National Security Agency (NSA), where he conducted and led a team performing computer network operations, advised senior government officials, and authored multiple policy documents shaping cyberspace operations in support of the U.S. Intelligence Community and national security objectives.
Olga Voytenko
Managing Director of Operational Resilience
Silicon Valley Bank
Ken Wolckenhauer
VP Vendor Management
Nordea Bank
Biography
Olga Voytenko is a Managing Director of Operational Resilience with Silicon Valley Bank.  She is responsible for building the global operational resilience program and supporting resolution and recovery planning.  In her role, she is regarded as the operational risk and resilience expert who promotes the importance of sound operational resilience practices and supports her financial organization in the timely and effective build and execution of operational risk and resilience management programs and processes.  Prior to this role, Ms. Voytenko was the Global Head of Third Party Risk Management with State Street Corporation, where she was responsible for building the Third Party Risk Management program and managing third party risks, including operational resilience and cyber security risks.  Ms. Voytenko's extensive experience across financial and non financial risk domains includes serving as Vice President within Treasury leading the Global Liquidity Risk Management team, as well as, leadership roles in Recovery Resolution Planning, Valuation & Analytics, and Corporate Audit. Ms. Voytenko also contributed to Sun Life Financial, where she held a leadership position in the Investment Finance and Security Valuation team.
Olga holds a Master of Science in Business Administration from Suffolk University and a Bachelor of Science in Accounting and Finance from Boston University.
Biography
Ken Wolckenhauer is the Head of Vendor Management at Nordea Bank's New York branch. Leading up to this position, Ken was as a subject matter expert, trainer, solutions provider, and consultant for FIS, the world's largest global provider dedicated to banking and payments technologies. With FIS, Ken specialized in financial industry regulatory risk and compliance, mostly in the area of anti-money laundering and watchlist compliance. Nordea Bank leveraged Ken's risk and compliance knowledge to build out the vendor management program for the New York branch, developing a program that would properly manage risk as well as gaining acceptance to the US regulators. The success of the US program is now being used to advise Nordea's European branches on enhancements to its TPRM program. Ken is a graduate of Bucknell University and is a Certified Anti-Money Laundering Specialist.
Biography
Michael Yaffe brings more than 20 years of experience at organizations ranging from start-ups to Fortune 100 companies to his position as Chief Marketing Officer. He has a significant record of achievement in developing strategic and tactical marketing programs for information security companies that deliver revenue. He possesses a strong set of skills in lead generation, public and analyst relations, product marketing, partnership development, positioning and branding.
Jing Zhao 
Director Third Party Risk and Analytics
USAA tbc 
WHY SHOULD YOU ATTEND A CEFPRO CONFERENCE?




HEAR FROM PAST ATTENDEES AND SPEAKERS…
Interactive panel discussions are designed to include attendees by running a live Q&A throughout the session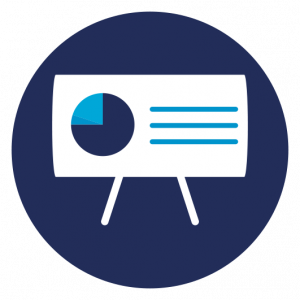 Hear industry experts provide detailed insights on a range of vendor risk issues, challenges and opportunities
Networking opportunities including breakfast, lunch and refreshment breaks on both days, access to all streams and sessions.
Continue discussions beyond the auditorium and interact with speakers and attendees after their session.
March 8, 2023
The views and opinions expressed in this article are those of the thought leader as an individual, and are not attributed to CeFPro or any particular
[…]
Biography
S&P Global (NYSE: SPGI) provides essential intelligence. We enable governments, businesses and individuals with the right data, expertise and connected technology so that they can make decisions with conviction. From helping our customers assess new investments to guiding them through ESG and energy transition across supply chains, we unlock new opportunities, solve challenges and accelerate progress for the world. We are widely sought after by many of the world's leading organizations to provide credit ratings, benchmarks, analytics and workflow solutions in the global capital, commodity and automotive markets. With every one of our offerings, we help the world's leading organizations plan for tomorrow, today. For more information, visit www.spglobal.com.
Biography
Archer, an RSA company, is a leader in providing integrated risk management solutions that enable customers to improve strategic decision making and operational resiliency. As true pioneers in GRC software, Archer remains solely dedicated to helping customers understand risk holistically by engaging stakeholders, leveraging a modern platform that spans key domains of risk and supports analysis driven by both business and IT impacts. The Archer customer base represents one of the largest pure risk management communities globally, with over 1,500 deployments including more than 90 of the Fortune 100.
Biography
BitSight Technologies is transforming how companies manage information security risk with objective, evidence-based security ratings. The company's Security Rating Platform continuously analyzes vast amounts of external data on security behaviors in order to help organizations manage third party risk, benchmark performance, and assess and negotiate cyber insurance premiums. For more information, please visit www.bitsighttech.com or follow us on Twitter (@BitSight).
Biography
While traditional TPRM solutions automate workflow, Mirato automates the remaining manual work. Using natural language processing (NLP) and advanced artificial intelligence(AI), Mirato contextualizes the information in your TPRM evidence and data sources and completes your assessments for you, validating and documenting the controls in the process and automating the audit trail. It streamlines your entire operation's data into one smart platform. The overall result is a significant reduction in money and time spent on the manual effort, workflow, and monitoring (cuts up to 60% of assessment costs). It also ensures improved accuracy, process integrity, and TPRM effectiveness. Mirato TPRM INTELLIGENCE allows you to assess new risks instantly and provide true continuous monitoring and true concentration risk. As Mirato is configured to your program, using your current platforms, data sources, and partners, it allows you to maximize the value of your existing technology, subscription, and service provider investments.
Biography
As society redefines risk and opportunity, OneTrust empowers tomorrow's leaders to succeed through trust and impact with the Trust Intelligence Platform. The market-defining Trust Intelligence Platform from OneTrust connects privacy, GRC, ethics, and ESG teams, data, and processes, so all companies can collaborate seamlessly and put trust at the center of their operations and culture by unlocking their value and potential to thrive by doing what's good for people and the planet.
Biography
SecurityScorecard is the global leader in cybersecurity ratings and the only service with millions of organizations continuously rated.
Our mission is to make the world a safer place by transforming the way organizations understand, improve, and communicate cybersecurity risk to their boards, employees, and vendors. SecurityScorecard's patented rating technology is used by thousands of organizations for enterprise cyber risk management, third-party risk management, board reporting, cyber insurance underwriting, and regulatory oversight to meet compliance mandates; making all organizations more resilient by allowing them to easily find and fix cybersecurity risks across their externally facing digital- footprint. SecurityScorecard is the only provider of instant risk ratings that automatically map to vendor cybersecurity questionnaires and the largest ecosystem of integrations, providing a true 360-degree view of risk. But we don't stop there. Through a customer- centric, solution-based commitment to our partners, we are transforming the digital landscape building a path toward resilience.
Biography
Bradley is a national law firm with a reputation for skilled legal work, exceptional client service, and  impeccable integrity.  Our 10 offices are located in Alabama, Florida, Mississippi, North Carolina, Tennessee, Texas, and the  District of Columbia, giving us an extensive geographic base to represent clients on a  regional, national, and international basis. We frequently serve as national coordinating counsel, regional  counsel, and statewide counsel for clients in various industries. Clients rely on Bradley for innovative legal services that reflect a deep understanding of their business objectives
Biography
Interos is the operational resilience company — reinventing how companies manage their supply chains and business relationships — through our breakthrough SaaS platform that uses artificial intelligence to model and transform the ecosystems of complex businesses into a living global map, down to any single supplier, anywhere. Reducing months of backward-looking manual spreadsheet inputs to instant visualizations and continuous monitoring, the Interos cloud platform helps the world's companies reduce risk, avoid disruptions, and achieve superior enterprise adaptability. Businesses can also uncover game- changing opportunities to radically change the way they see, learn and profit from their relationships. Based in Washington, DC, Interos serves global clients with business-critical, interdependent relationships across their primary operational areas: supply chain, financial, cybersecurity, regulatory and ESG compliance, and geographical. The fast-growing private company is led by CEO Jennifer Bisceglie and supported by investors Venrock and Kleiner Perkins. For more information, visit www.interos.ai.
Biography
MorganFranklin Consulting's cybersecurity practice offers a hands-on approach that provides the right blend of experience and expertise to successfully deliver, execute, and manage your cybersecurity needs. We offer end-to-end cybersecurity services that provide a comprehensive approach to solving our clients' most critical cybersecurity needs. From advisory and management consulting to managed services and project resourcing, we identify risks, develop and mature cybersecurity programs, and implement solutions that support and meet your organization's business goals. Our team of professionals brings deep expertise in helping organizations design and implement cyber strategies across all cybersecurity domains
Biography
Prevalent takes the pain out of third-party risk management (TPRM).
Companies use our software and services to eliminate the security and compliance exposures that come from working with vendors, suppliers and other third parties. Our customers benefit from a flexible, hybrid approach to TPRM, where they not only gain solutions tailored to their needs, but also realize a rapid return on investment. Regardless of where they start, we help our customers.
Biography
iNFRont Magazine is a unique publication providing regular insight on the operational and non-financial risk (NFR) sector. Featuring contributions provided by leading industry figures and experts from around the world, iNFRont Magazine touches on the most critical themes and challenges currently affecting financial professionals.
Available to download for free.
Biography
CeFPro Connect aims to connect industry experts through thought leadership content and timely news, written for the industry, by the industry. Gain unlimited access to CeFPro's unparalleled library of resources including iNFRont Magazine, market intelligence reports, filmed presentations, insights Q&A's, and much more.
Sign up for free.
SHARE YOUR THOUGHT LEADERSHIP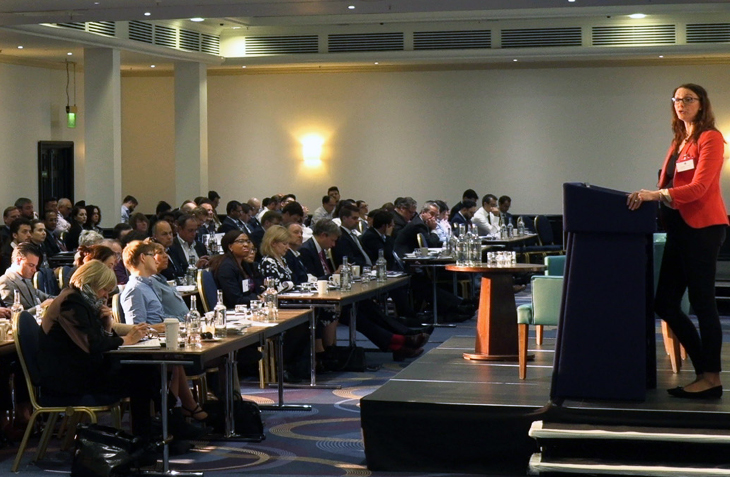 CONNECT WITH SENIOR LEADERS
CAN YOUR ORGANIZATION CONTRIBUTE?
Please contact the Center for Financial Professionals today to discuss how we can deliver your thought-leadership at the event, help you generate leads, and provide you with unique networking and branding opportunities. For more information on what we can offer, please contact chris.simou@cefpro.com or call us on +1 888 677 7007 ext. 207 where a member of the team will be happy to tailor the right package for you.
Madison Avenue
Midtown Manhattan
New York NY 10017
There is no accommodation available at the venue, however there are plenty of hotels available nearby. To view nearby accommodation based on recommendations by etc.venues, click here.
Can I present at the Vendor & Third Party Risk USA Congress?
Yes, the Center for Financial Professionals are happy to discuss speaking opportunities at the Vendor & Third Party Risk USA Congress. For further information on this please contact alice.kelly@cefpro.com or call us on +1 888 677 7007.
Are there any rules on the dress code?
Business attire is requested. The Congress is a formal opportunity to network with like-minded professionals and to gain knowledge from the industry's finest risk management experts.
What is the cost and what is included in the registration fee?
We offer incentives for 'early bird' registrants of the Congress, as outlined on our pricing structure. Registration includes breakfast, refreshment breaks, lunches, the cocktail reception at the end of the day, full access to the sessions and exhibition area. Presentations from the sessions are also available, subject to speaker approval.
Where can I find the Congress documentation and speaker presentations?
All registered attendees will receive an email with access to documentation and speaker presentations after the Congress*. We will work with our presenters to include as many presentations as possible on our App during the Congress.
* Please note that our speakers often have to gain permission from their relevant compliance departments to release their presentations. On rare occasions compliance may not allow presentations to be distributed.
Will breakfast, lunch and refreshment be provided?
Yes. As with all of our events, the Center for Financial Professionals will be providing brilliant coffee, breakfast, lunch, refreshments, and smaller bites during the networking breaks.
Will there be opportunities to network with other attendees?
There are ample opportunities for networking and interaction throughout the Congress, such as:
Breakfast, lunch and refreshment breaks
Cocktail reception at the end of the day (subject to confirmation)
Q&A, panel discussions and audience participation technology
Are there opportunities to share my thought-leadership at the Vendor & Third Party Risk USA Congress?
Yes there are plenty of opportunities for the Center for Financial Professionals to share thought-leadership to the attendees of Vendor & Third Party Risk USA Congress and our wider risk professionals community. At the event we can distribute your material to the attendees, offer you an exhibition booth, and provide speaking opportunities so that you may enjoy a more prominent presence at the Congress. Visit the Sponsor tab for further information or contact sales@cefpro.com / +1 888 677 7007
Are media partnerships available for the Vendor & Third Party Risk USA Congress?
Yes. As part of a media partnership we can offer a variety of options to increase the branding and awareness of your association, company, certificate, publication or media. We are flexible with what we can offer however we usually:
Provide a discounted rate to attend
Place your logo and profile on the Congress website
Place your logo on promotional content where applicable
Distribute your media/marketing at the Congress
Promote through social media channels
To discuss this further please contact Ellie.dowsett@cefpro.com or call +1 888 677 7007.
What can I do if I can't attend the event due to Covid-19?
If you are unable to attend the Congress due to national/Covid restrictions, CeFPro would be more than happy to offer you a refund, credit note or the option to transfer the ticket to a colleague who is able to attend.
Are CPE Credits available?
Yes, CPE Credits are available for the Vendor & Third Party Risk USA Congress.
Representing a financial institution or government body – (E.g. Bank, Insurance company, Asset Manager, Regulator)
$599
Save $500
Before March 31
$699
Save $400
Before April 28
$899
Save $200
Before May 26
Representing an information/service provider (E.g. Consultant, Vendor, Executive Search Firm, Law Firm)
$1,299
Save $800
Before March 31
$1,499
Save $600
Before April 28
$1,699
Save $400
Before May 26
PLEASE NOTE: To qualify for the preferential 'early bird' rates, registration must be received by the close of the 'early bird' working day, and payment can be made at the time of registering, or up to a week after registration is made an invoice sent. CeFPro reserves the right to increase rates should payment be delayed significantly. For Group Rates to be valid, the whole group must register at the same time, though names can be changed at any time up to the event at no additional cost. Should a delegate register at a rate that is inaccurate, CeFPro reserves the right to issue an additional invoice for the outstanding amount.
DOWNLOAD PDF REGISTRATION FORM
Simply email us with your
Full name
Job title
Company & address
Contact number
Email: marketing@cefpro.com
Call us on +1 888 677 7007